River North Apartment Living
Neighborhood Vibe
Living in River North Apartments is like living in a hybrid of a raucous college campus and the glitzy Las Vegas strip. Because commercial real estate here is among the most expensive in town, expect your bill from a night out in River North Chicago to be on the steep side. That's why you're likely to spot groups roaming about the bustling bar district of Hubbard Street: the more people absorb the tab from the night's entertainment, the better.
Heart of the Neighborhood
Hubbard Street is overflowing with bars and restaurants, and it's not unusual to spot groups of revelers making their way from one spot to the next. Aside from the many entertainment options on Hubbard, the House of Blues anchors the neighborhood's live music scene in the shadow of Bertrand Goldberg's iconic Marina Towers.
What We Love Most
The Merchandise Mart is a recognizable art deco icon along the Chicago River. In recent years the Mart has undergone extensive renovations inside and out, including a picnic seating area along the north bank of the river, a swanky lounge with a bar, amphitheater-style seating, and a coffee stand on the second floor that's open to the public, All All of the nightlife in River North and light shows that are projected across the massive building's exterior on certain nights.
Best Way to Get Around
The Red and Brown Line trains make stops in River North, close to many apartments, and several bus routes also serve it. Gridlock is a real possibility in the one-way streets during rush hour, so most Chicagoans will take public transit, bike, or other transport modes to and from River North.
Find River North Apartments
Apartments for rent in River North
Around the Neighborhood
General
Renting an apartment in River North Chicago can often mean choosing from one of the many luxury apartments for rent in this glitzy neighborhood in downtown Chicago. 
Read more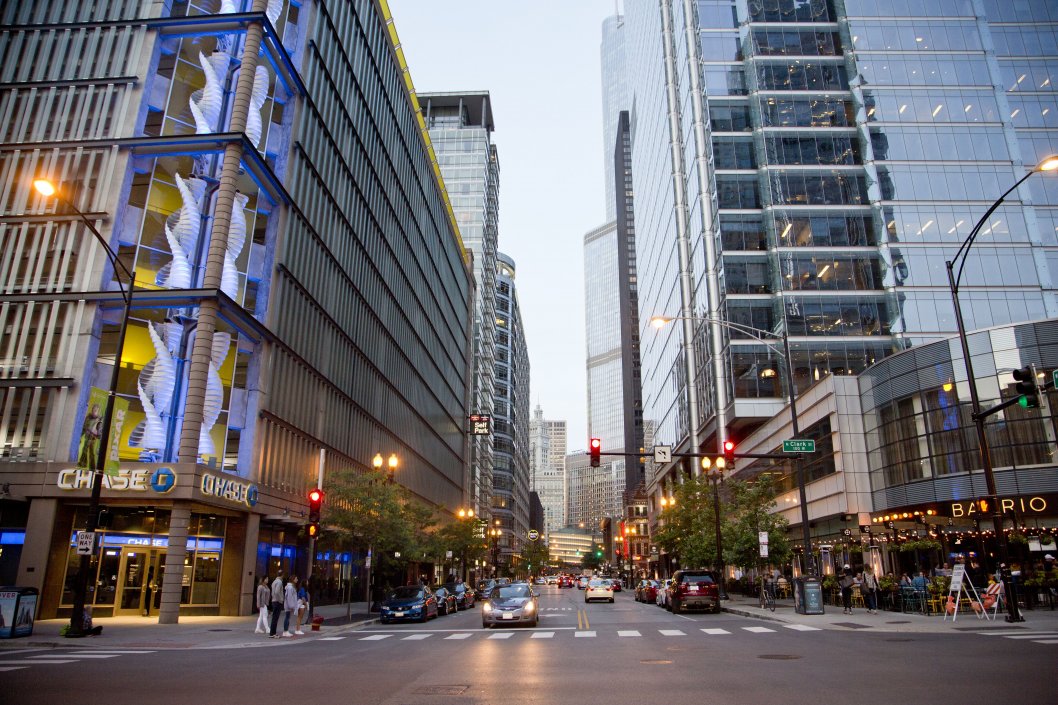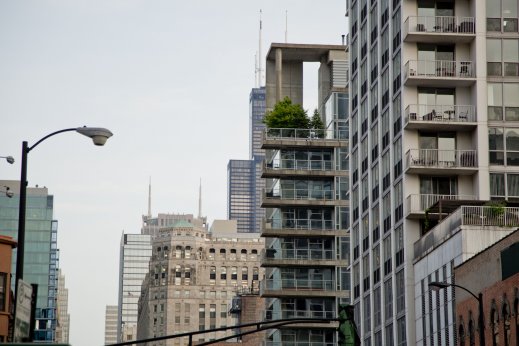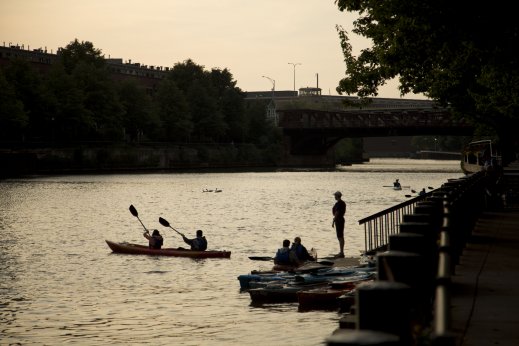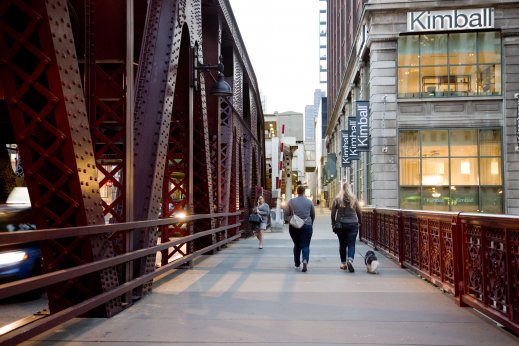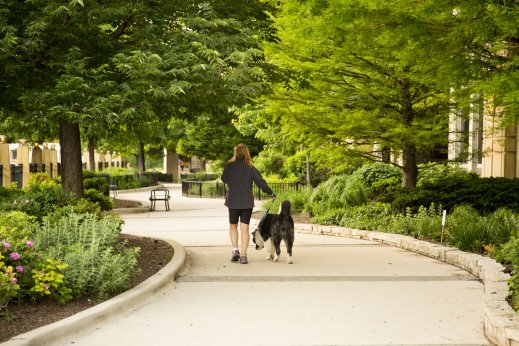 Dining in River North
Joe's Seafood and David Burke's Primehouse are the steadiest places for steak in the city. Erie Cafe is an intimate gem that locals adore, the kind of place where your waiter recognizes you and has your drink order memorized. RPM Italian is a coveted spot for modern Italian dishes for a more contemporary vibe. But seriously, an entire diner's guide could be written and tailored to just this one neighborhood of the city. You won't go hungry here, trust us.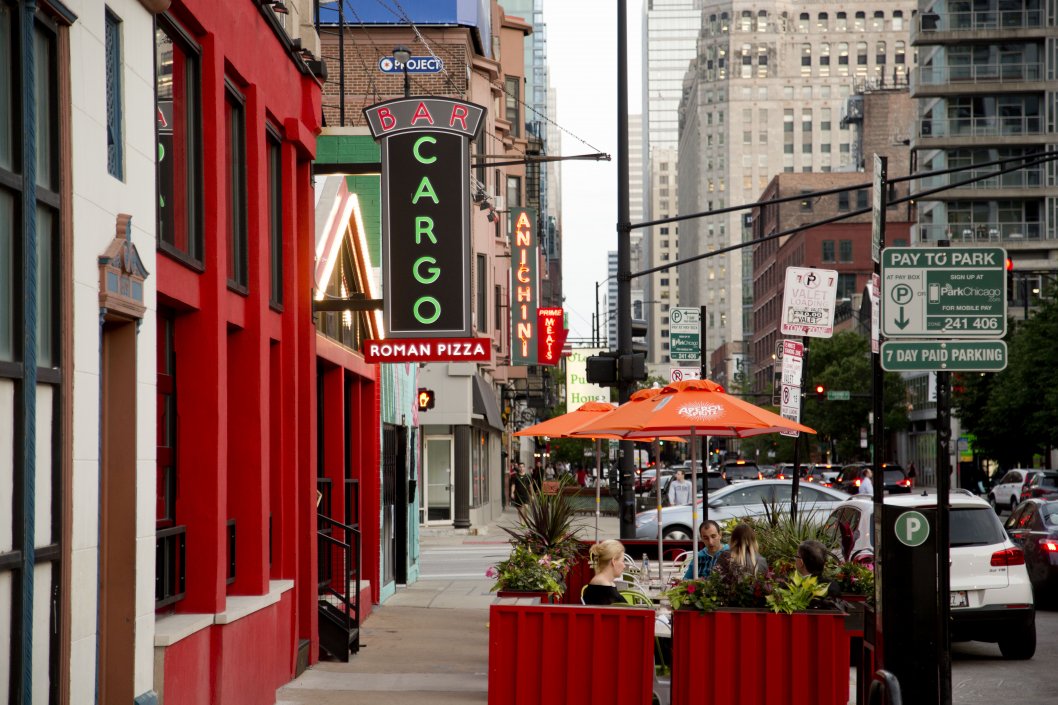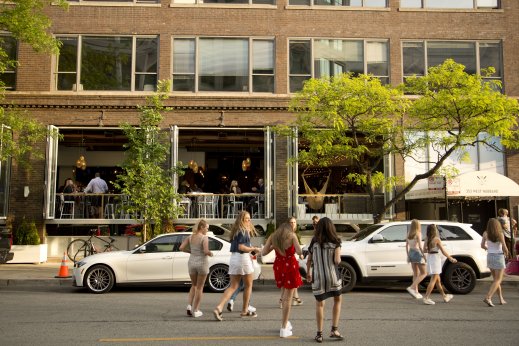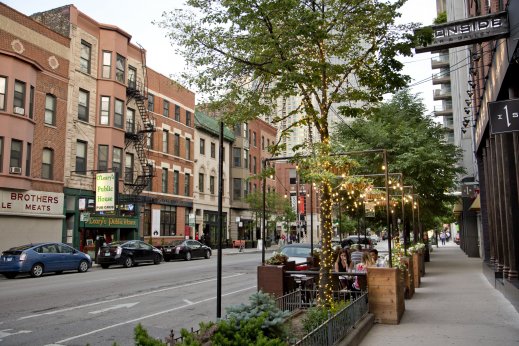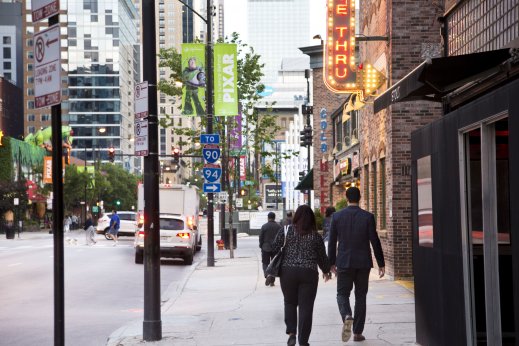 Nightlife in River North
The neighborhood has no shortage of places to enjoy libations, tasty bites, and accompanying music that is louder than your typical Chicago bar.
Read more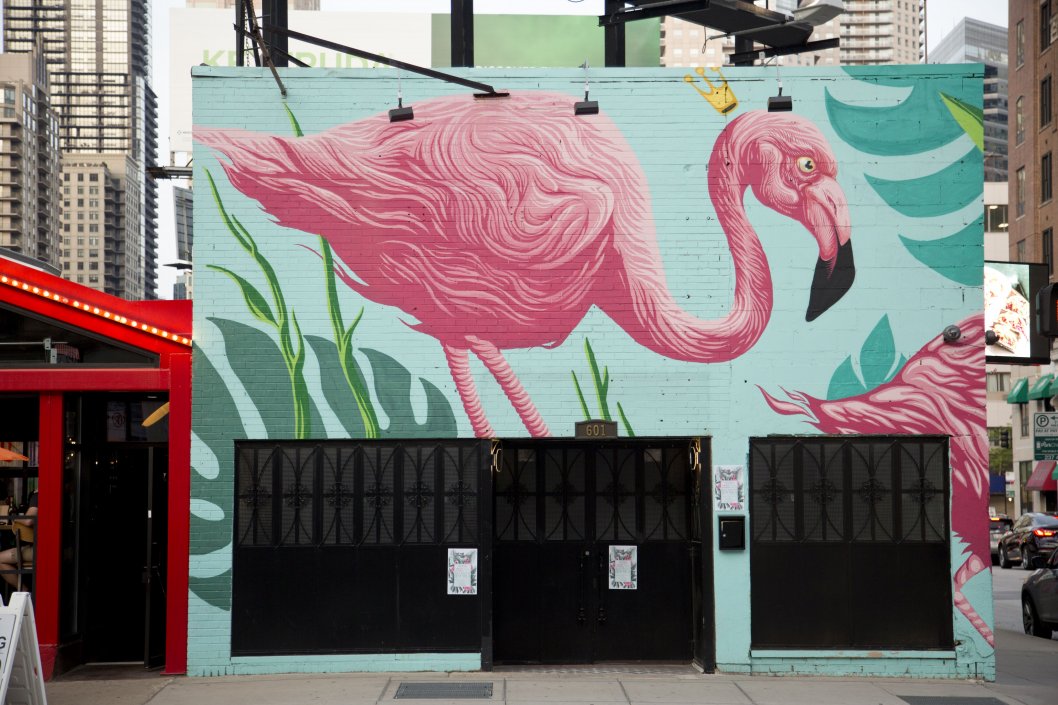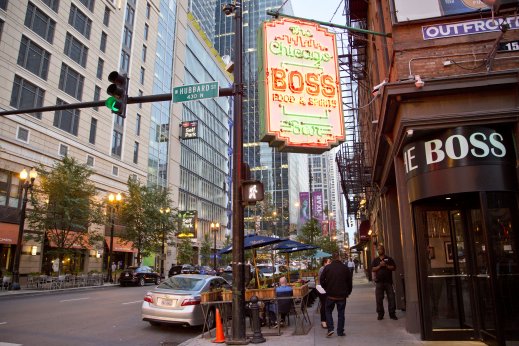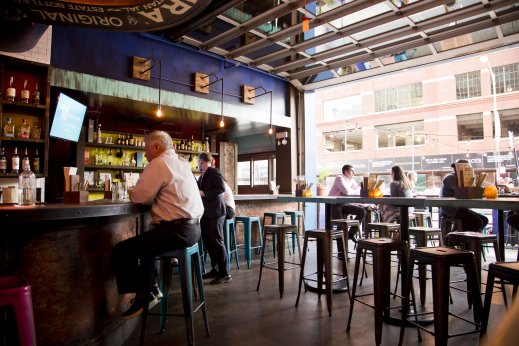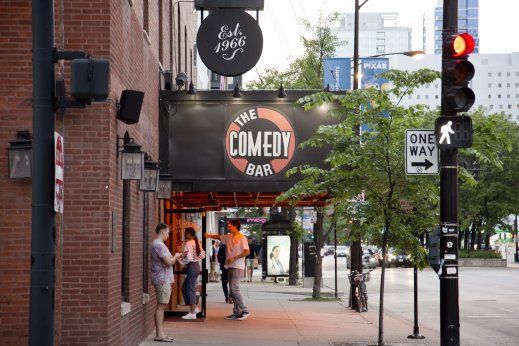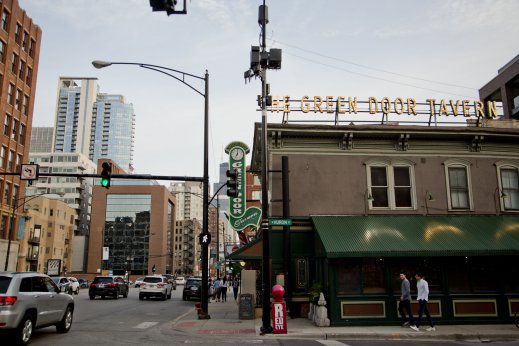 Coffee in River North
The city's favorite bean roasters have set up outposts for River North Chicago, including Big Shoulders Coffee and Bowtruss. For those looking to load up on the treats and their coffee, Glazed and Infused is a good place for unique donuts and friendly vibes.
History in River North
The old North Side Gang's headquarters were above Schofield's, Dean O'Banion's flower shop at 738 N State St, across from Holy Name Cathedral, a visible landmark from many River North apartments today. After O'Banion suckered John Torrio into buying his half-interest in a brewery for $500,000 shortly before the feds raided it, Torrio's South Side Gang exacted revenge.
Read more
Find Apartments in Nearby Neighborhoods
Apartment Buildings in River North