Hamlin Park Apartment Living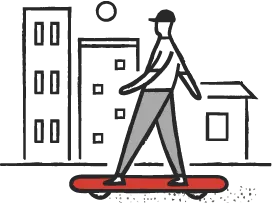 Neighborhood Vibe
Apartments in Hamlin Park Chicago are close to city parks, bike-friendly streets, and locally owned businesses.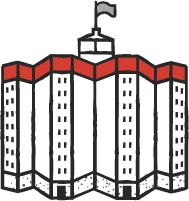 Heart of the Neighborhood
Hamlin Park apartments are always close to jazz ensembles and original dance productions at the Constellation concert venue on N Western Ave. The neighborhood's namesake Hamlin Park is an open green space for people to walk dogs, exercise, or cool off in the outdoor swimming pool.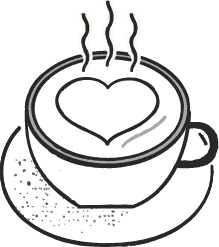 What We Love Most
The lovely Hamlin Park has baseball/softball diamonds and a theater company hosted by the Chicago Park District's building at the park. Diversey River Bowl is a quintessential casual and family-friendly hangout spot just across the North Branch of the Chicago River from the neighborhood.

Best Way to Get Around
Apartments in Hamlin Park Chicago are accessible by CTA no. 50 Damen Ave bus and Belmont Ave. 
Find Hamlin Park Apartments
Apartments for rent in Hamlin Park
Around the Neighborhood
General
There is a wide variety of apartments for rent in Hamlin Park, Chicago, typically found in mid-rise buildings, two- and three-flats, reconfigured single-family houses for rent, courtyard apartments, and some new construction buildings.
Hamlin Park is somewhat of an outlier as a neighborhood -- not quite Roscoe Village and not quite West Lakeview making this small neighborhood a hidden gem for apartment renters with affordable rents than Roscoe Village and much of Lakeview's easy proximity to both neighborhoods. There are plenty of friendly apartments for rent in Hamlin Park and many serene walking paths in public parks or along the banks of the Chicago River, making it ideal for dog owners and its numerous pet-friendly apartments. Hamlin Park is a short walk to Roscoe Village, a primary destination for Hamlin Park apartment renters for shopping, restaurants, and bars.
For commuters, Hamlin Park is about a 15-minute walk to the Paulina CTA Brown Line train station at Lincoln Avenue, a short walk to Mariano's and Jewel-Osco on Western Avenue next to Lane Tech High School. The Kennedy Expressway is just west of Hamlin Park, providing quick and convenient commutes to downtown Chicago and O'Hare airport if you drive.
Hamlin Park is adjacent to Logan Square, Lakeview, Lincoln Park, Roscoe Village, and Avondale.
Search Hamlin Park Apartments by Size
Refine your search for Hamlin Park apartments for rent and search your desired floor plan and budget by searching studios, one-bedroom, two-bedroom, three-bedroom, & 4 bedroom apartments for rent.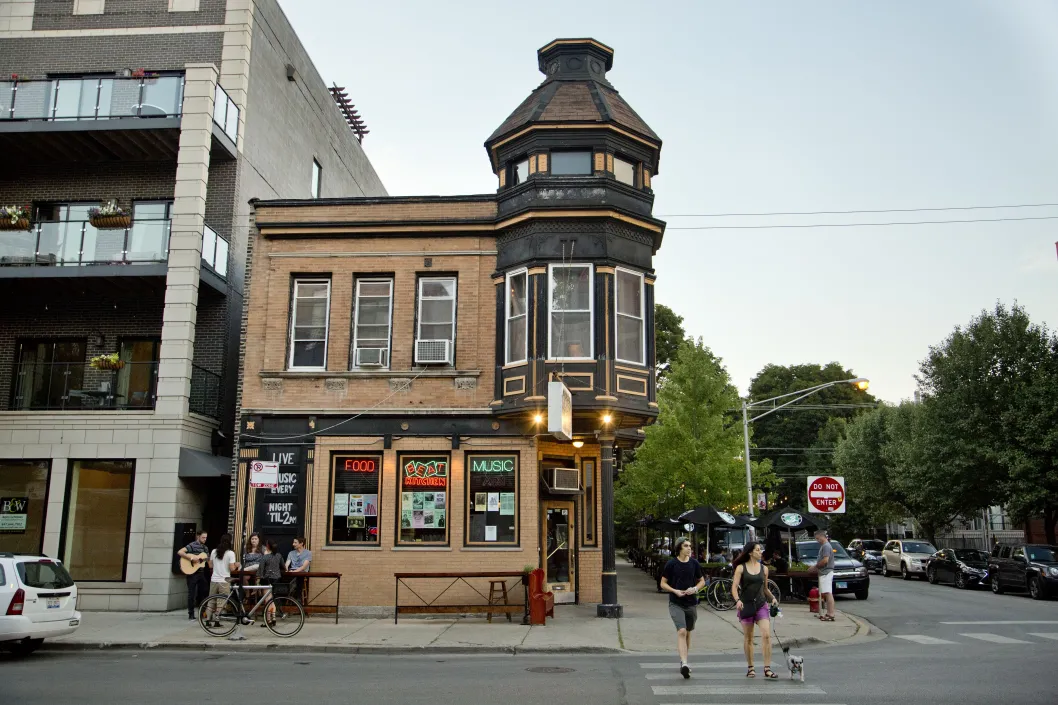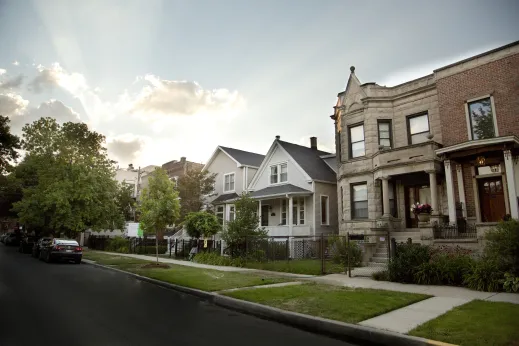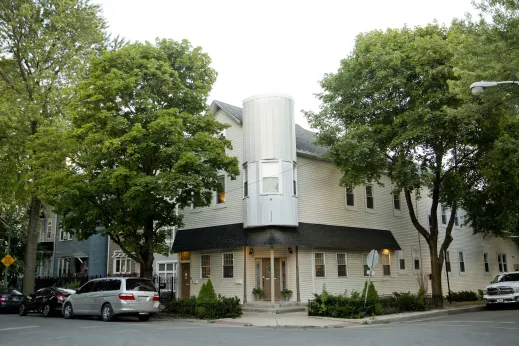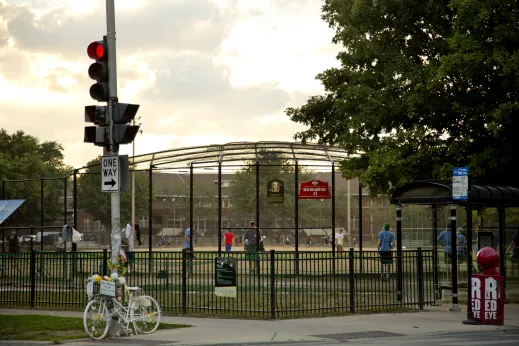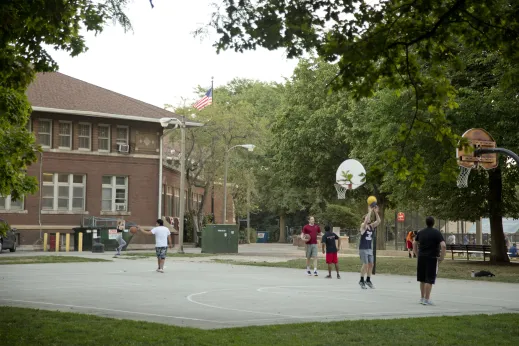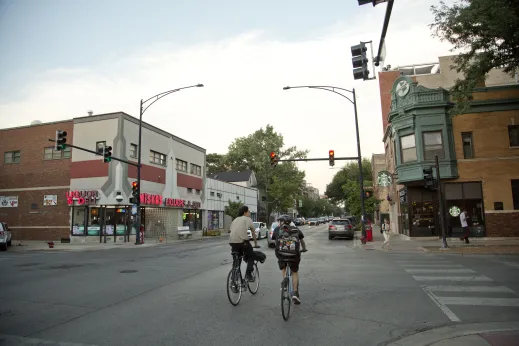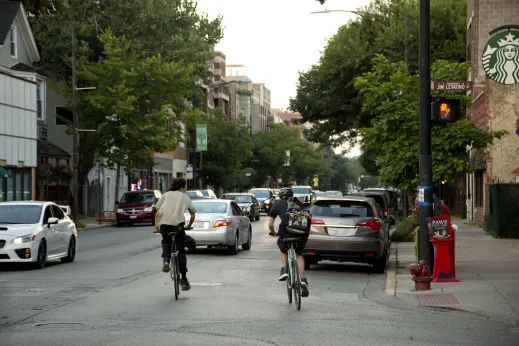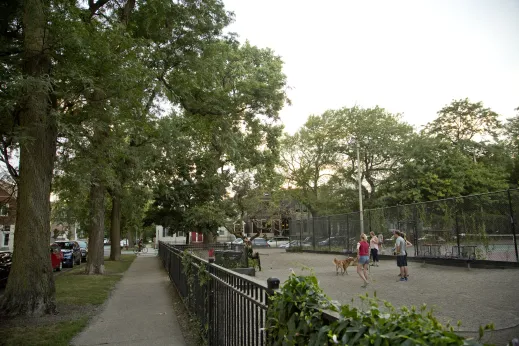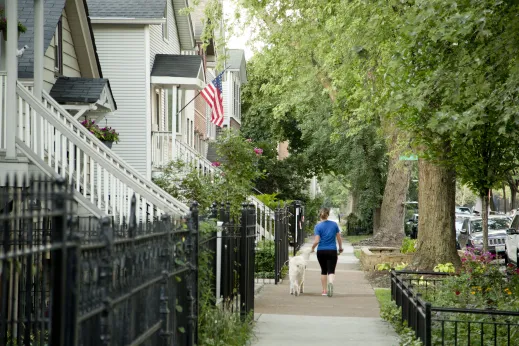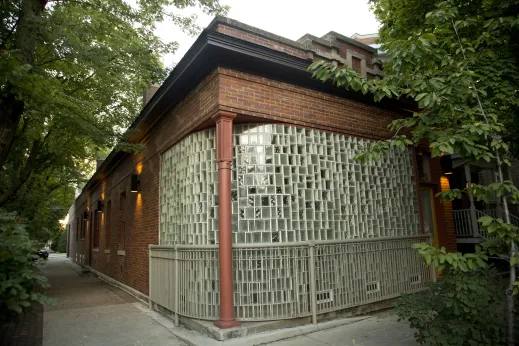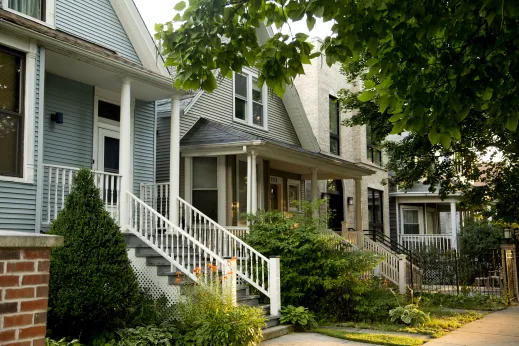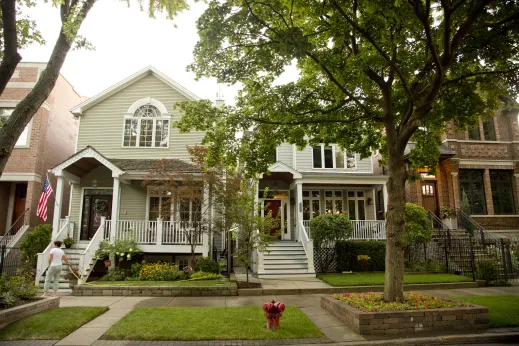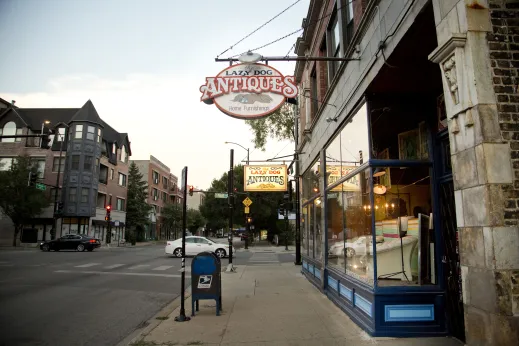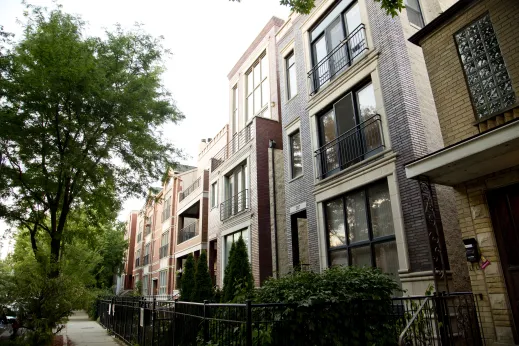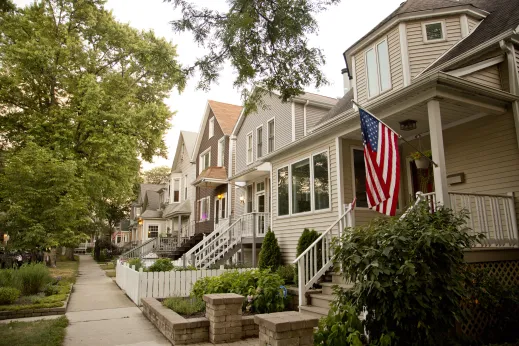 History in Hamlin Park
Social reformer Lucy Louisa Flower worked to convince the City of Chicago that courts should stop trying to abandon or neglect children as adults. As a result, in 1899, Cook County established the first Juvenile Court to hear cases of children under 16 years of age. Cities worldwide followed suit and established their juvenile court systems. Flower lived with her family in the Hamlin Park neighborhood at 1920 W Wellington Ave.
Find Apartments in Nearby Neighborhoods
Apartment Buildings in Hamlin Park
New Hamlin Park Chicago Apartments for Rent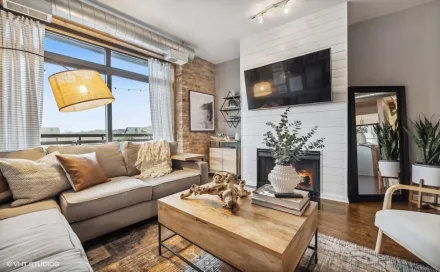 1735 W Diversey Pkwy #404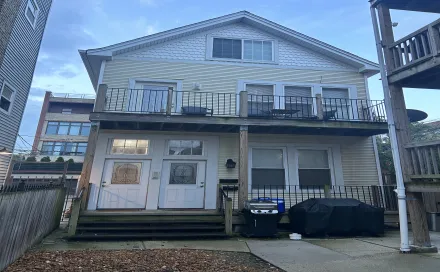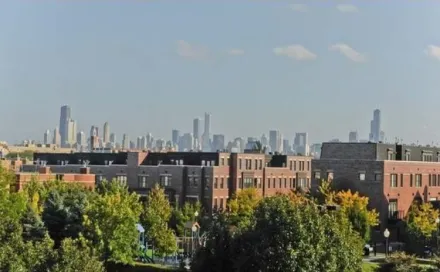 1735 W Diversey Pkwy #508