South Loop Apartment Living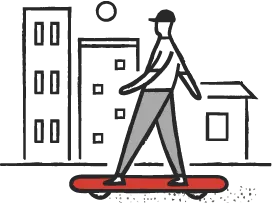 Neighborhood Vibe
New construction, high-rise luxury apartments for rent, condos for rent, beautifully appointed lofts, and South Loop apartments come in varying shapes and sizes and occupy one of downtown Chicago's ideal locations.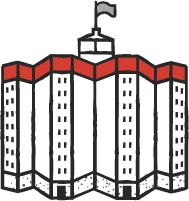 Heart of the Neighborhood
Located near DePaul University and Columbia College, this area is populated by college students, young professionals and their families, and a few empty-nesters. There are plenty of retail options. Grocery stores are located nearby, and while a car can be helpful, this neighborhood is easily traversed by bike and on foot.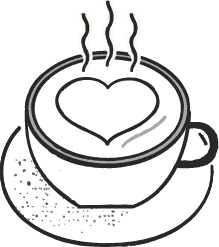 What We Love Most
One of the most popular spots to take in the picturesque Chicago skyline is located near the South Loop's Adler Planetarium. This fully functioning observatory and popular stargazing spot is also a hit with locals and visitors to stage wedding photos, take postcard-perfect snapshots, and appreciate the gift that keeps on giving: Chicago's many miles of marvelous lakefront parks.

Best Way to Get Around
South Loop apartments are ideal for public transit access. The 'L' runs through the neighborhood via the Red, Green, and Orange lines, making commuting easy.
Find South Loop Apartments
Apartments for rent in South Loop
Around the Neighborhood
Where is the South Loop in Chicago?
The South Loop is a neighborhood in Downtown Chicago, just south of the Chicago Loop, as its name describes. Lake Michigan lies east of the neighborhood with many cultural destinations at its shore, including Grant Park, the Field Museum, Shedd Aquarium, and Adler Planetarium. Chicago's South Loop is located south of W Ida B. Wells Dr, east of the Dan Ryan Expressway (I-90), and north of W 18th and the Stevenson Expressway (I-55). South Loop, Chicago is adjacent to Printer's Row, Dearborn Park, West Loop, Chicago Loop, University Village, Pilsen, Bronzeville, Chinatown, and Bridgeport.
History in the South Loop
South Loop apartments are in a neighborhood filled with Chicago history. Chicago crime boss Al Capone was one of the most notorious gangsters in U.S. history. He and his henchmen made their money primarily by bootlegging and operating casinos and speakeasies in the Roaring Twenties. He was on Chicago's first "most wanted" list, and he became the face of 1920s American gangster violence. After Johnny Torrio retired from the mob, Capone set up shop in Rooms 406 to 410 of the Metropole Hotel, one of at least five of his business headquarters. Chicago apartment renters in the South Loop can pass by the address at 2300 South Michigan Avenue during a stroll through this Capone-free neighborhood today.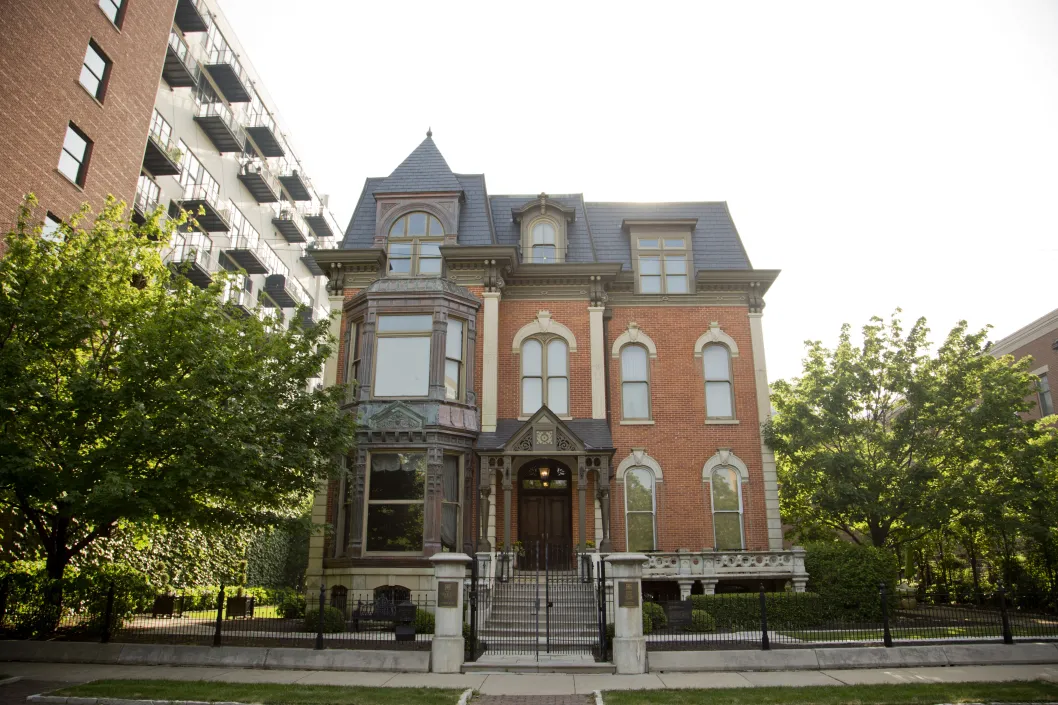 Overview of the South Loop Neighborhood
When renters are seeking Downtown Chicago apartments, they should consider South Loop Chicago. Renters searching for new construction or luxury South Loop apartments will have plenty of choices in the South Loop, where a construction boom has resulted in plenty of new high-rise buildings going up in the past decade. The Chicago skyline views from South Loop apartments are some of the finest in town, and renters seeking out enviable views can revel in the abundance of breathtaking Lake Michigan views.
South Loop renters will likely find rentals that tap into Chicago's reputation for skyscrapers. Many of the apartments for rent in the South Loop are high-rises, and some of the newest buildings to go up in the South Loop break the 500-ft barrier with plenty of room to spare. The current tallest apartment building in the South Loop checks in at an impressive 896 feet tall. Renters who want a more vertical lifestyle should check out the South Loop.
Many Chicagoans rent in this neighborhood to select quality South Loop apartments. Walking to work or nearby museums, theaters, restaurants, and entertainment is a huge bonus for residents. Living in South Loop apartments also places renters within a mile of Chinatown, an area rich with fantastic dining options and plentiful parks.
The shore of Lake Michigan defines the eastern edge of the South Loop Chicago neighborhood. One prominent destination along the shore that South Loop apartment renters may want to get familiar with is Northerly Island. This lake-fill land was initially used as a very tiny private airfield. Still, it was shut down by former Chicago Mayor Richard M. Daley and subsequently converted into a nature preserve and concert venue. Renters in the South Loop can walk to this outdoor music venue to catch performances by national headlining tours and local acts.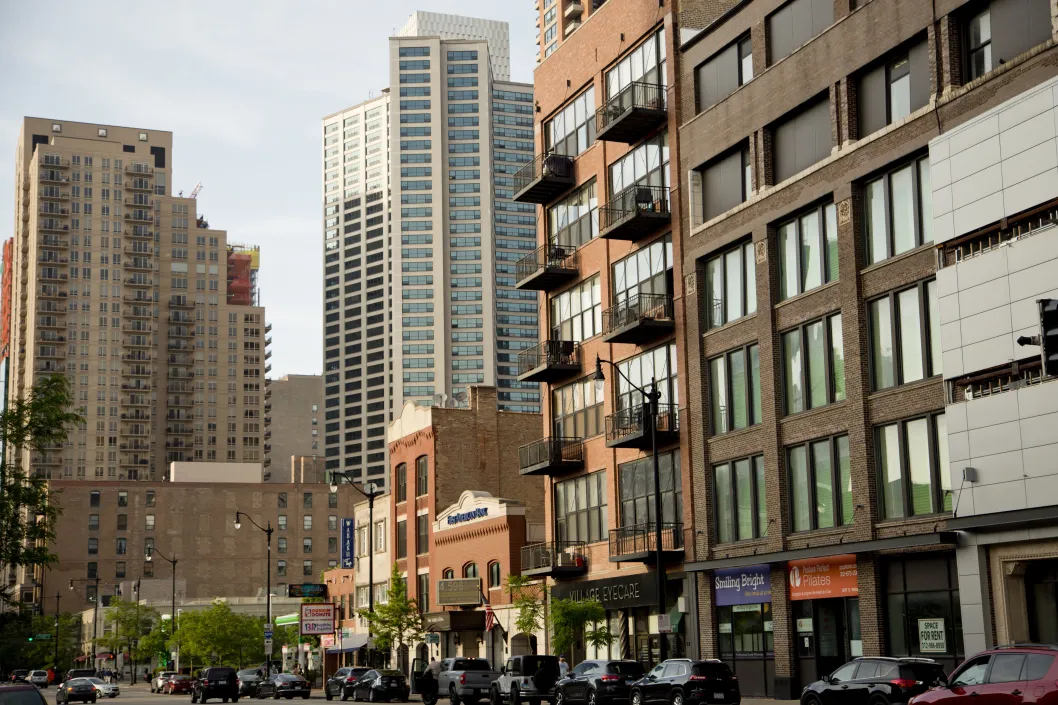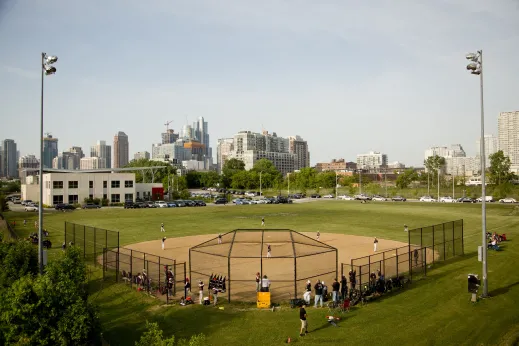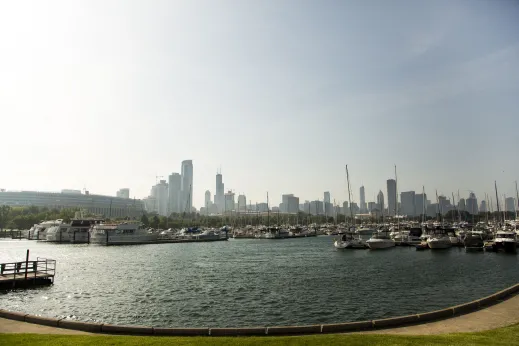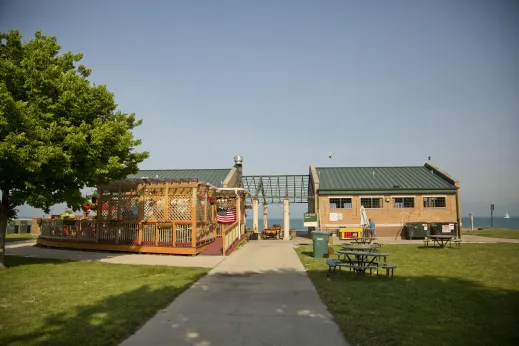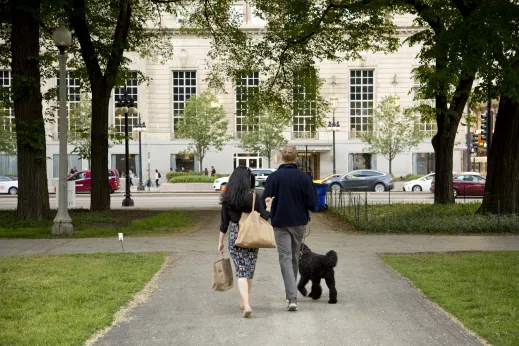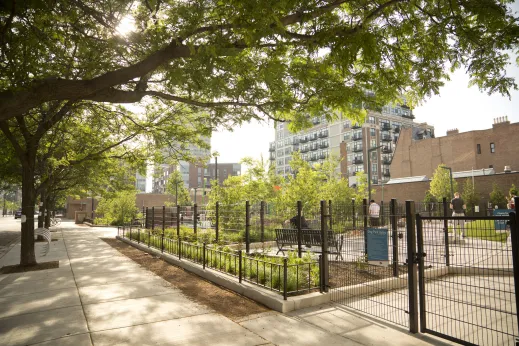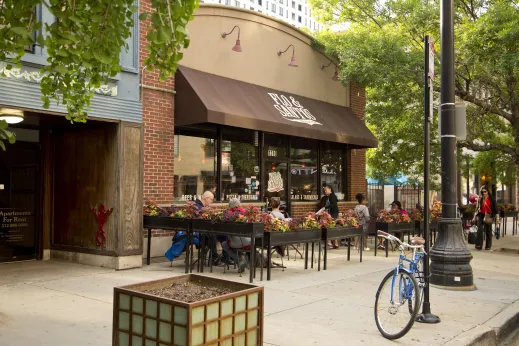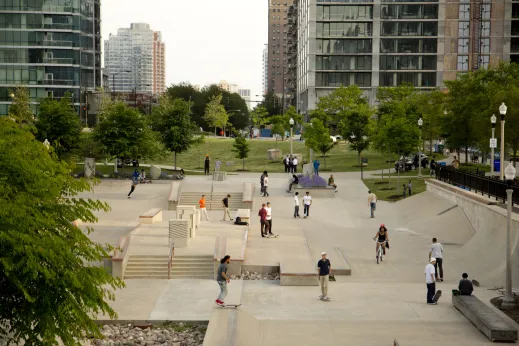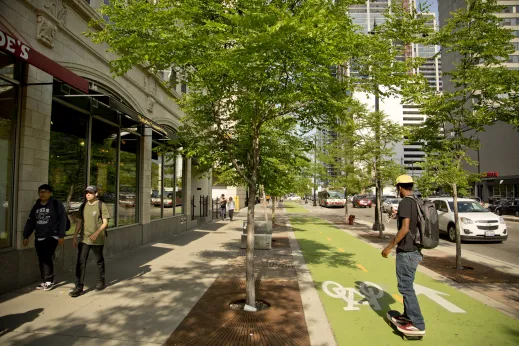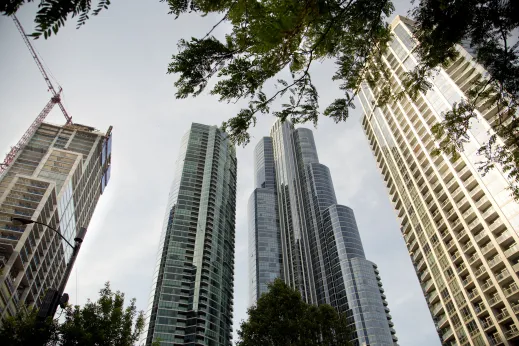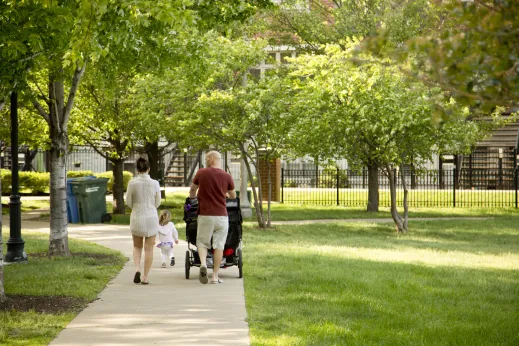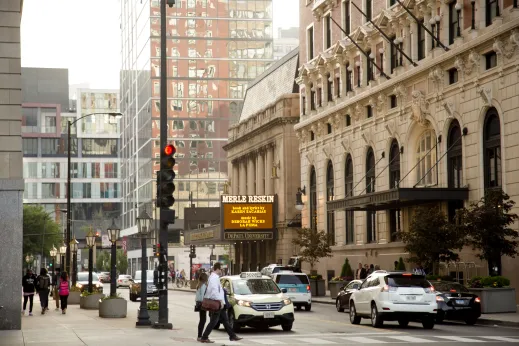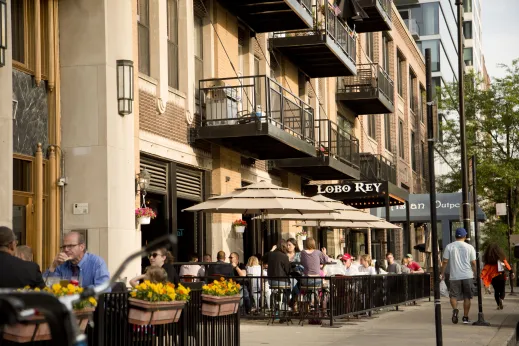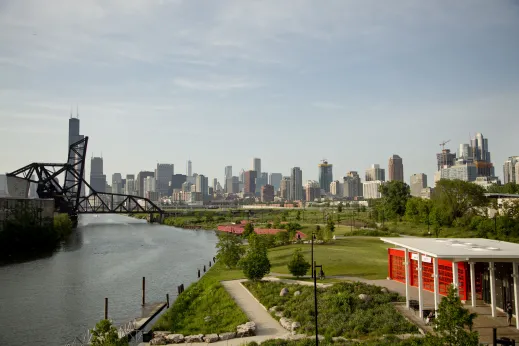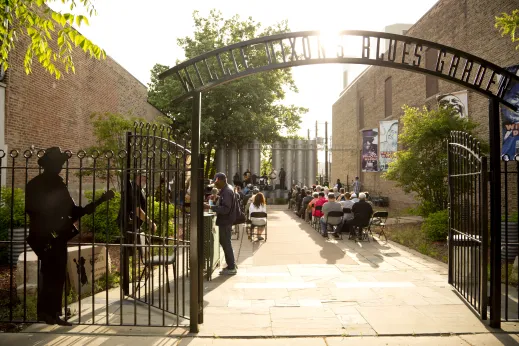 Demographics of South Loop, Chicago
South Loop, Chicago has more than 23,400 residents, and the median income is $110,000 according to 2020 Census data. The median age in the South Loop neighborhood is 34, and 85% of residents do not have children. Additionally, 58% of South Loop homes are occupied by renters. These statistics suggest many affluent, young professionals reside in the neighborhood, likely due to its proximity to the city center and its many amenities.
Weather in South Loop, Chicago
Just like the rest of the city, South Loop, Chicago experiences a wide range of temperatures throughout the year. The average winter temperatures range from 21 to 46 degrees, and it snows mostly from December through March, with an average of 10 inches of snow in February and 7.5 inches in January. Temperatures can dip below zero, so renters should prepare their winter wardrobes. Spring brings temperatures ranging from an average of 42 to 70 degrees, while summer temperatures range from 62 to 82 degrees on average. Summers can get very hot and humid, so renters should consider whether they need central air conditioning. Fall temperatures in the South Loop neighborhood average between 40 and 70 degrees. Overall, the neighborhood experiences cold winters with moderate to warm temperatures during the rest of the year.
Amenities in South Loop, Chicago
Local Shopping and Dining
Chicago's South Loop neighborhood boasts a diverse array of shopping and dining options. Roosevelt Road from I-90 to South Clark Street is a convenient area for shopping, with stores like ULTA, Whole Foods, and Home Depot. The neighborhood also features an impressive culinary scene, with notable restaurants such as MingHin Cuisine, Apolonia, Umai Japanese Kitchen & Sushi, Flo & Santos, and Manny's Cafeteria & Delicatessen. Whether you're in the mood for international cuisine or classic deli fare, the South Loop has something for everyone.
Best Restaurants in South Loop, Chicago
Eleven City Diner
MingHin Cuisine
Apolonia
Umai Japanese Kitchen & Sushi
Flo & Santos
Manny's Cafeteria & Delicatessen
Lowcountry
Chicago Curry House
Haidilao Hot Pot
AO Hawaiian Hideout
The Chicago Firehouse Restaurant
Cafe Bionda
Moody Tongue
Yolk
Best Coffee Shops in South Loop, Chicago
HERO Coffee Bar
TeaPotBrew Bakery
Spoke & Bird Cafe
Cafecito
Sweet Bean
Overflow Coffee Bar
Little Branch Cafe
Best Bars in South Loop, Chicago
Reggie's Chicago
VU Rooftop Bar
Half Sour
First Draft
Kasey's Tavern
M Lounge
Moody Tongue
Entertainment and Recreational Activities
South Loop offers numerous activities to keep you entertained. These include visiting popular attractions such as the Field Museum, Chicago Symphony Orchestra, Museum of Contemporary Photography, Shedd Aquarium, Adler Planetarium, and The Lyric Opera of Chicago. You can even walk to the Art Institute of Chicago from South Loop apartments.
Parks in South Loop, Chicago
Fred Anderson Dog Park
Webster Park
Coliseum Park
Grant Park
Arvey Field
Millennium Park
Grant Park Skate Park
Northerly Island
Mark Twain Park
Cotton Tail Park
Attractions and Museums in South Loop, Chicago
Field Museum
Adler Planetarium
Shedd Aquarium
Museum of Contemporary Photography
Glessner House Museum
Spertus Museum
Transportation in South Loop, Chicago
The South Loop neighborhood in Chicago boasts convenient transportation access with multiple options available for commuters. The neighborhood is home to CTA 'L' stations Roosevelt and Harrison, providing easy access to the Red, Orange, and Green lines. Additionally, there are several bus routes that run through the South Loop neighborhood, such as the #1, #3, and #4 buses. Commuters can also take advantage of the neighborhood's close proximity to Lake Shore Drive and major expressways. The abundance of transportation options in the South Loop make it an ideal location for those who need to get around the city quickly and efficiently.
Access to Highways in the South Loop
Lake Shore Drive (U.S. Route 41) to the east
Dan Ryan Expressway (I-90/I-94) to the west
Eisenhower Expressway (I-290) to the north
Stevenson Expressway (I-55) to the south
CTA Bus Routes in the South Loop
1 Bronzeville/Union Station
3 King Drive
4 Cottage Grove
12 Roosevelt
18 16th/18th
21 Cermak
24 Wentworth
29 State
62 Archer
192 U. of Chicago Hospitals Express
146 Inner Lake Shore/Michigan Express
Metra Train Stops in the South Loop
LaSalle Street Station (Rock Island)
Museum Campus/11th Street (Metra Electric)
18th Street (Metra Electric)
McCormick Place (Metra Electric)
Distance to the Loop & Other Notable Locations
South Loop, Chicago, is strategically located close to several notable landmarks. Soldier Field, the home of the Chicago Bears, is within walking distance, as is Grant Park, one of the city's most popular destinations for outdoor activities and events. The Museum Campus, which includes the Field Museum, the Shedd Aquarium, and the Adler Planetarium, is just a short walk or ride away from South Loop apartments. Additionally, the Art Institute of Chicago, one of the world's most renowned art museums, and Navy Pier, a popular tourist destination, are just a quick trip north from the South Loop.
Soldier Field - located in South Loop
The Loop - 1 mile north
Millennium Park - 1.4 miles north
Navy Pier - 2.5 miles north
Guaranteed Rate Field - 2.7 miles south
United Center - 3.3 miles northwest
Lincoln Park Zoo - 3.7 miles north
Wrigley Field - 6 miles north
University of Chicago - 6 miles south
Museum of Science and Industry - 6.5 miles southeast
Midway International Airport - 9 miles southwest
O'Hare International Airport - 18.7 miles northwest
Parking in South Loop, Chicago
Due to its proximity to downtown, South Loop parking can be limited and expensive. It's important to plan ahead and budget accordingly. The South Loop neighborhood does have many paid parking lots and garages. Finding a free parking spot, however, can be a challenge. South Loop apartment renters who don't want to spend their time circling the block should consider apartments with designated parking or find a parking spot to rent near their building.
Schools and Higher Learning Institutions in South Loop, Chicago
Public, Private, and Charter Schools
South Loop Elementary School
Village Leadership Academy
Old St. Mary's Catholic School
Jones College Prep School
South Loop Montessori School
GEMS World Academy
St Ignatius School
Second City Day School
Innervision International School
Whitney Young Magnet High School
British International School - South Loop Campus
University, College, and Other Higher Learning Institutions
School of the Art Institute of Chicago
East-West University
Roosevelt University
Chicago Kent College of Law
National Louis University
DePaul University
Loop Campus
ESL School Chicago
American Academy of Art College
the University of Illinois at Chicago
Columbia College
City College of Chicago
Robert Morris University
Real Estate in South Loop, Chicago
Overview of the Real Estate Market
It's generally easy to find South Loop studios, one-bedroom, and two-bedroom apartments. A 3 bedroom and four-bedroom apartment will be less prevalent during winter. However, there are usually some good larger layouts in the spring, summer, and fall months.
Popular Apartment Buildings in South Loop, Chicago
Find Apartments in Nearby Neighborhoods
Apartment Buildings in South Loop
New South Loop Chicago Apartments for Rent