Lakeview Apartment Living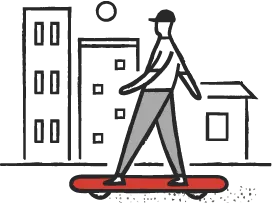 Neighborhood Vibe
Lakeview apartments can be found in every conceivable size, shape, and vintage. The neighborhood offers plenty for those looking to rent an apartment in Lakeview: punk music clubs, retro diners, fitness centers, baseball, nightlife, and Boystown converge.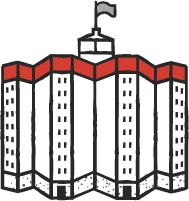 Heart of the Neighborhood
Apartments in Lakeview may often be described by their relative distance from the neighborhood's most famous landmark, Wrigley Field. The second oldest baseball stadium in America can be found at the corner of Addison and Clark. The buzz surrounding the park on any game day fuels a micro-neighborhood aptly named Wrigleyville, comprised of the surrounding taverns, restaurants, and apartments. Aside from the happenings at Wrigley Field, Lakeview has much more to offer residents. 

Best Way to Get Around
The 'L' Red and Brown line trains make stops throughout Lakeview, and numerous CTA bus routes operate in the neighborhood. Lake Shore Drive is easily accessible as well.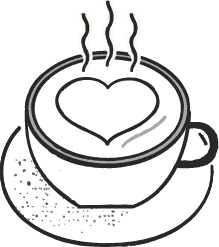 What We Love Most
The Vic, another old-school theater in the Lakeview neighborhood, is great for concerts. But locals who rent apartments in Lakeview won't have to wait for their favorite band to come to the Vic -- their signature Brew n' View screenings of cult classic movies are a great communal experience.
Apartments for rent in Lakeview
Around the Neighborhood
General
Renters trying to find Lakeview apartments in Chicago will have their choice among the thousands of options that permeate this densely populated North Side Chicago neighborhood with a population of just over 100,000. The boundaries of Lakeview are from Irving Park Road on the north to Diversey Parkway on the south, Ravenswood on the west, and Lake Shore Drive to the east. Lakeview apartments can be found in size, floor plan, shape, and age and are generally geared toward a smaller studio, one-bedroom, and 2-bedroom layouts. The larger apartments with three or four bedrooms will occupy several floors of a two- or three-flat, a whole single-family house for rent, or one of the many beautiful loft buildings. The attraction of this neighborhood has caused the influx of many new apartments in recent years with first-class amenities and elegant interior finishes.
When searching for Lakeview Chicago apartments, renters should be conscious that this is a vast Chicago neighborhood, so choosing the desired area is essential.
In east Lakeview, towards Lake Shore Drive and overlooking Lake Michigan, most apartments for rent along Lake Michigan are high-rise buildings, mostly built from the 1950s to 1970s. These buildings have limited amenities but chiefly offer location and jaw-dropping views of the lake and the Chicago skyline. The side streets off of Lake Shore Drive and Sheridan Road, like Aldine, Roscoe, Surf, Oakdale, Wellington, Briar, Barry, Stratford, Melrose, Cornelia, Grace, Hawthorne, etc., are lovely tree-lined streets with an assortment of four-plus one buildings, vintage buildings, boutique condominium buildings with condos for rent, new apartments, single-family homes for rent, and many dog-friendly apartments. The side streets generally continue west to Broadway and Halsted, providing quick access to central Lakeview stores, boutiques, restaurants, and public transportation. The best CTA bus options exist primarily along Lake Shore Drive and Sheridan Road, with fast express and local bus routes north and south to downtown, Gold Coast, and the Chicago Loop.
Lakeview Apartments in the central section of this neighborhood are primarily in smaller vintage buildings like four-plus-one buildings, two- and three-flat buildings, classic Chicago courtyard buildings, and lovely boutique condominium buildings with condos for rent, townhouses for rent, and some single-family houses for rent. This part of Lakeview is loaded with primarily independently-owned stores, entertainment options, bars, easy access to public transportation, and beautiful quiet side streets lush with trees. This central area of Lakeview encompasses Wrigley Field, Wrigleyville, and Boystown.
Apartments situated near the western border of Lakeview Chicago are close to adjacent neighborhoods like Roscoe Village, North Center, Graceland West, and Hamlin Park. In this section of Lakeview, streets are more tranquil, with many large single-family homes for rent, two-flat buildings, several loft buildings, and much less crowded. This part of this North Side Chicago neighborhood is also home to the Southport Corridor, a stretch of retail shops along Southport St from Belmont to Irving Park Road. The legendary Music Box theater anchors this charming section of Southport; the street is loaded with independently owned shops, cafes, restaurants, and bars.
Renters searching for apartments in Lakeview might see different names within this 3-square-mile swath of Chicago. There are other recognized neighborhoods within the general boundaries of Lakeview Chicago: Boystown, Southport Corridor, East Lakeview, Sheridan Station Corridor, and Wrigleyville.
Lakeview, Chicago, is often associated with its most famous landmark, Wrigley Field. The ballpark at the corner of Addison and Clark has created a micro-neighborhood aptly named Wrigleyville out of the surrounding taverns and restaurants. If you love baseball, there are apartments for rent right across from Wrigley Field to guarantee that you will be a part of every home game. Lakeview has much more to offer renters besides the boisterous street scene during the days and nights when baseball, concerts, or other events are happening at Wrigley Field.
Boystown Chicago represents a large section of Lakeview and is home to one of the nation's largest LGBTQ community areas. The geographic boundaries of Boystown, Chicago, are generally considered Broadway or Lake Michigan to the east, Sheffield to the west, Wellington Ave to the south, and Irving Park Road to the north. There are many beautiful apartments for rent in Boystown. Some are above the bars, restaurants, and boutiques along Halsted, and many more are in small Greystone buildings, courtyard buildings, and three flats that line the tree-lined streets just off Halsted.
Lakeview, Chicago, is home to the trendy shopping district along the Southport Corridor, where high-end retail and boutique shops mingle with restaurants and cafes. Lakeview has many things to do, ranging from its nearly 2-mile stretch of lakefront to its friendly restaurants, lively theaters, and concert venues. The iconic Music Box Theater is excellent for catching arthouse films or classic cinema. The Vic, another old-school theater, is great for concerts or their signature Brew n' View screenings of cult classic movies.
Popular Lakeview Apartment Buildings
3240 North Lake Shore Apartments
Viridian on Sheridan Apartments
3941 North Pine Grove Apartments
The Belmont by Reside Apartments
The Residences at Addison & Clark Apartments
3130 North Lake Shore Drive Apartments
Melrose by the Lake Apartments
Search Lakeview Apartments by Size
Refine your search for Lakeview apartments for rent and search by your desired floor plan. Find your perfect apartment based on size and budget by searching Lakeview studio, one-bedroom, two-bedroom, three-bedroom, & four-bedroom apartments for rent.
Public Transportation in Lakeview Chicago
Getting around from Lakeview is about as easy as it gets in Chicago, with numerous CTA train and bus options at your disposal.
Lakeview offers various convenient public transportation options: Lakeview is well-connected to the Chicago Transit Authority (CTA) train lines, making it easy to navigate the city. The Brown Line is a popular option for Lakeview residents. It runs along the neighborhood's western side, with Diversey, Wellington, and Belmont stations. This line provides convenient access to downtown Chicago and other neighborhoods like Lincoln Park, River North, and the Chicago Loop. The Red Line, one of the busiest CTA lines, is easily accessible from Lakeview. The Addison and Belmont stations serve the neighborhood, providing connections to popular destinations such as Wrigley Field, the Chicago Theatre District, and the Magnificent Mile. Lakeview is well-served by numerous CTA bus routes: #8 Halsted: This bus route runs along Halsted Street, connecting Lakeview to the Loop, Greektown, and the Illinois Medical District. #22 Clark: The Clark bus route is a major north-south route that passes through Lakeview. It provides easy access to popular destinations like Lincoln Park, DePaul University, and the Chicago History Museum. #36 Broadway: Broadway is another important bus route in Lakeview, connecting the neighborhood to downtown Chicago and other North Side neighborhoods. It offers access to Wrigley Field and the Lakefront Trail. #76 Diversey: The Diversey bus runs east-west along Diversey Avenue, connecting Lakeview to neighborhoods like Lincoln Park and Logan Square. It offers convenient access to the Diversey Harbor area and Lincoln Park Zoo. #151 Sheridan: The Sheridan bus route runs along Sheridan Road, providing access to Lake Shore Drive and the lakefront.
Schools in Lakeview Chicago
Agassiz Elementary School
Alcott Elementary School
Alphonsus Academy
Augustus H Burley Elementary School
Bernard Zell Anshe Emet Day School
Cardinal Bernardin Montessori Academy
Chicago City Day School
Fredrich Jahn Public School
Gardner School of Lincoln Park
Hamilton Elementary School
Hawthorne Scholastic Academy
Horace Greeley Public School
Inter-American Magnet School
James G Blaine Elementary School
James G Blaine Elementary School
John James Audubon Elementary School
John V La Moyne Public School
Lake View High School
Mary Meyer School
Our Lady of Mount Carmel Academy
Park View Montessori School- Chicago
Prairie Academy
Prairieland Montessori School
Saint Andrew School
Saint Clement School
Saint Luke Academy
St Andrew School
The Nettelhorst School
William H Prescott Elementary School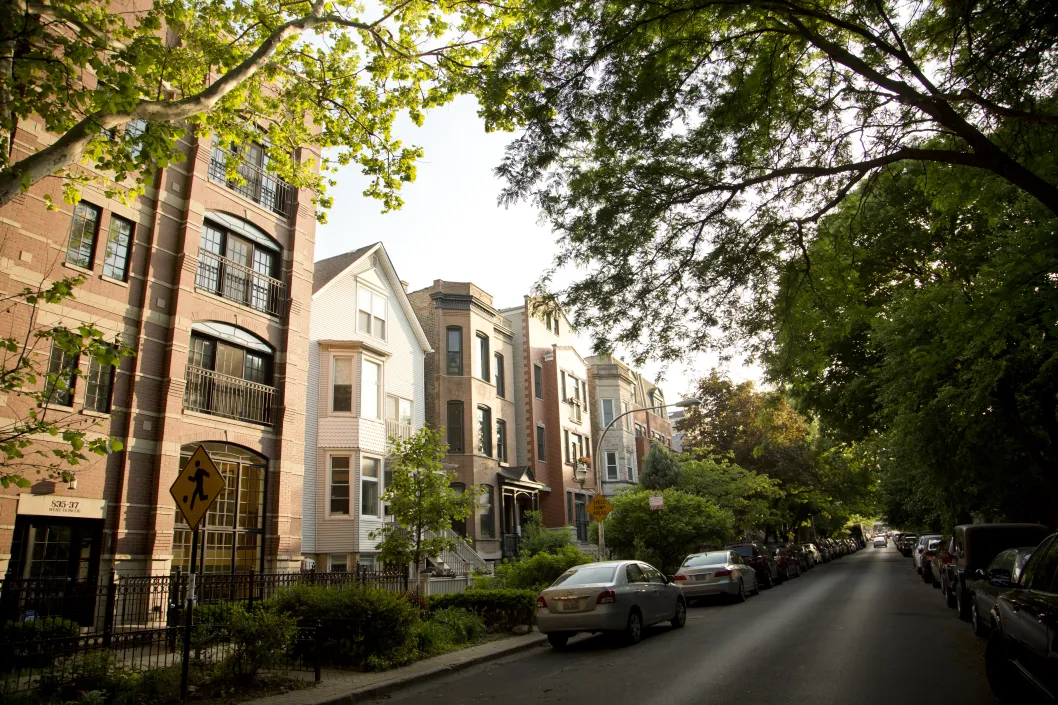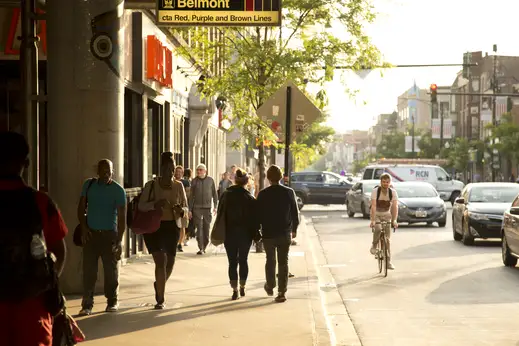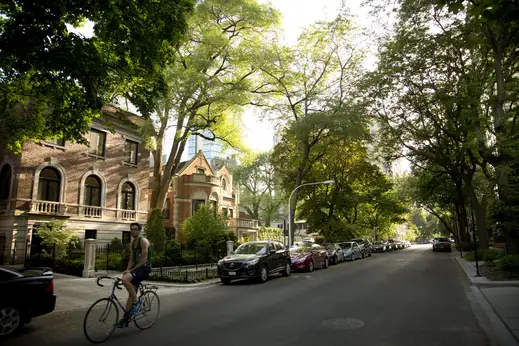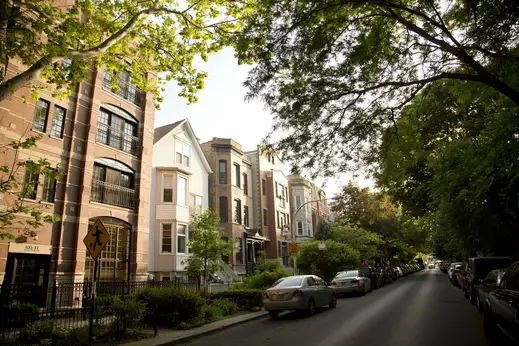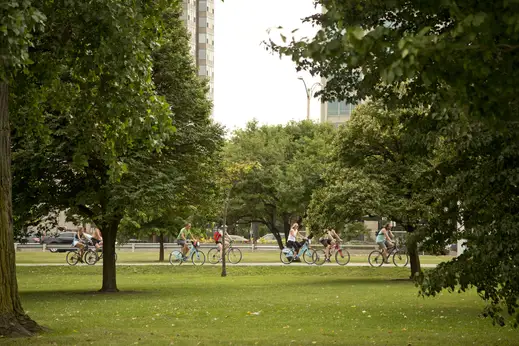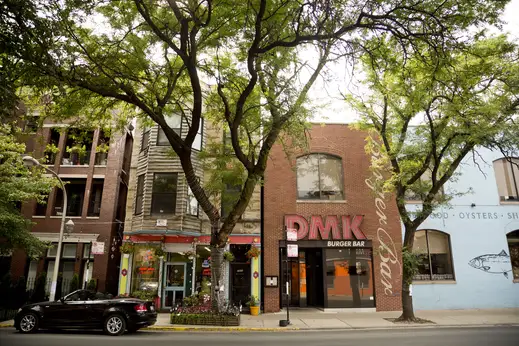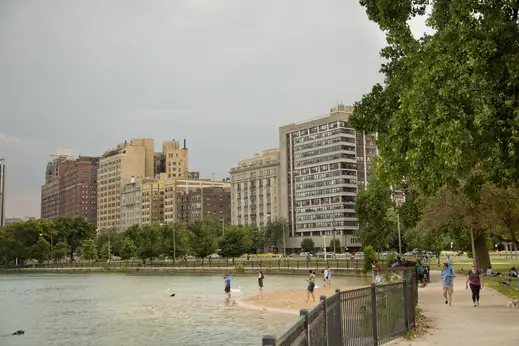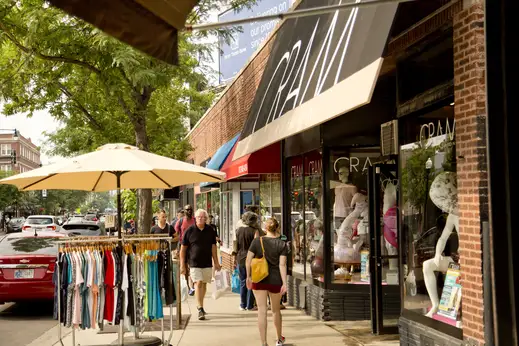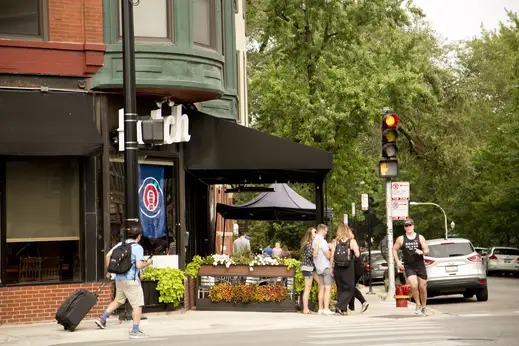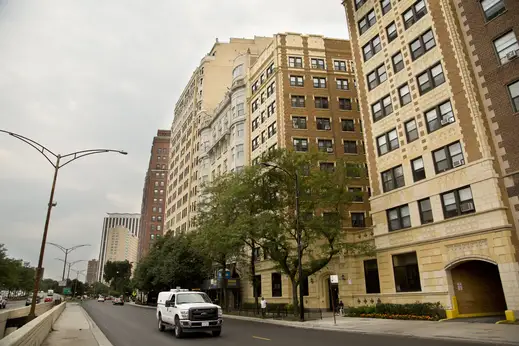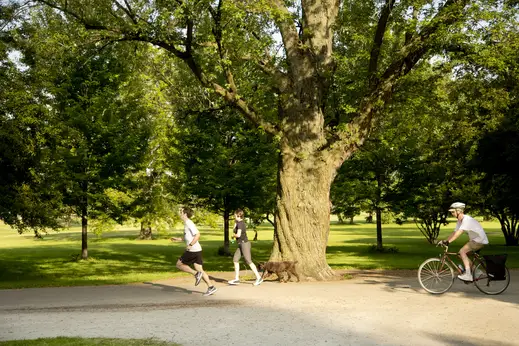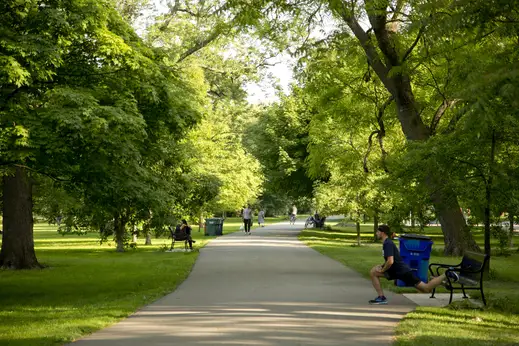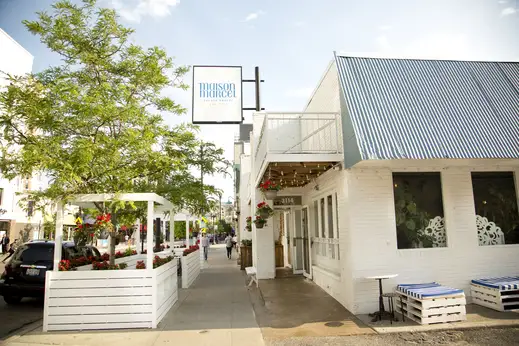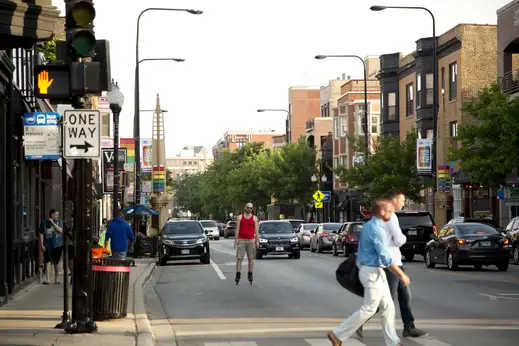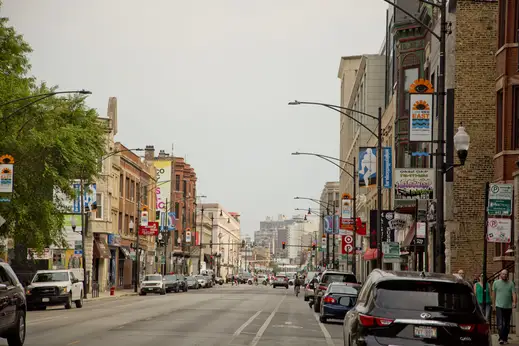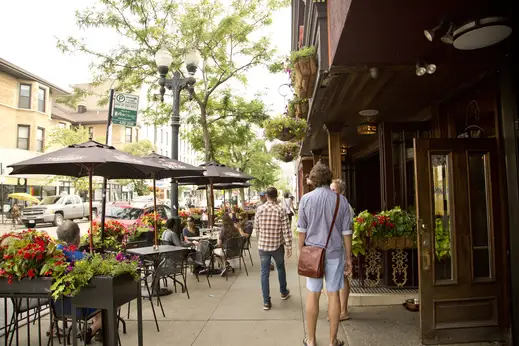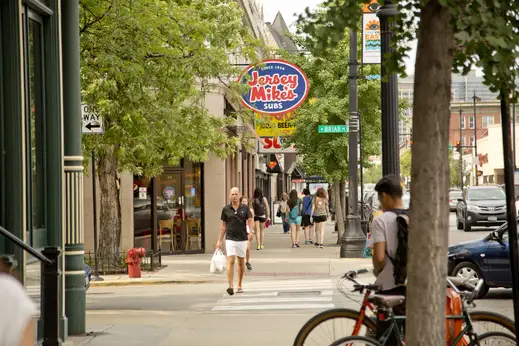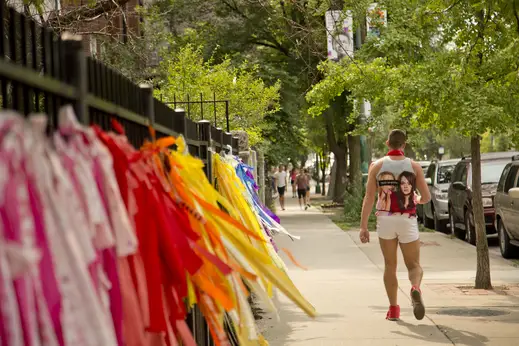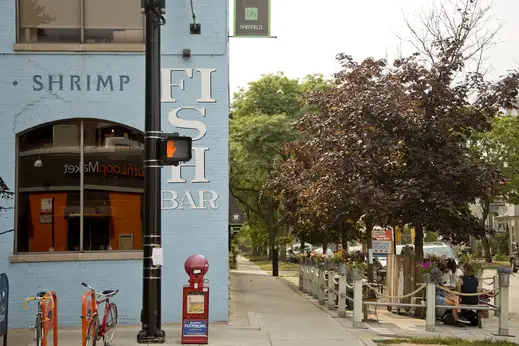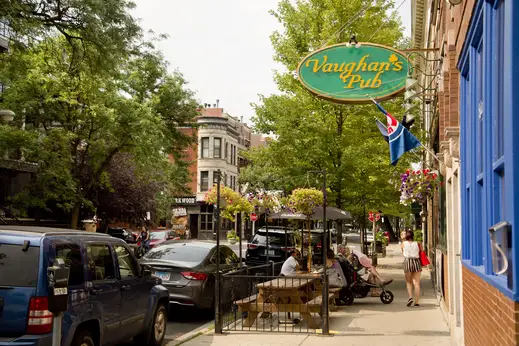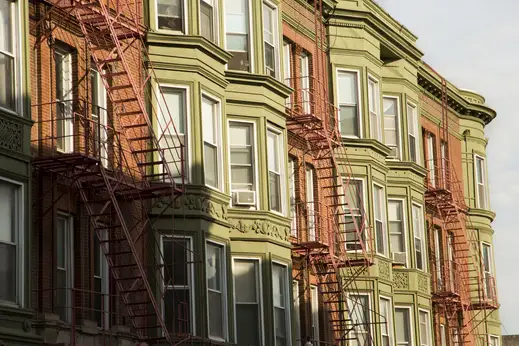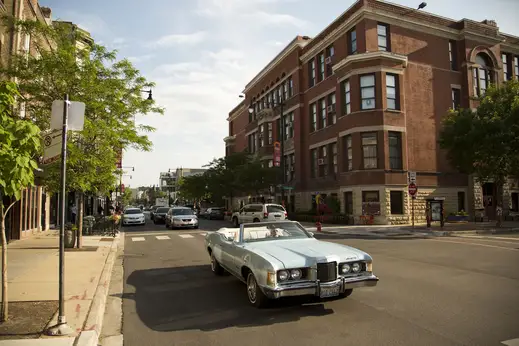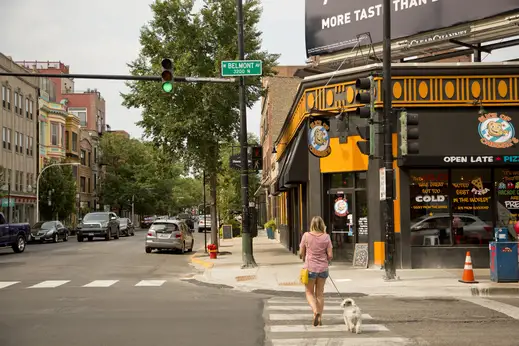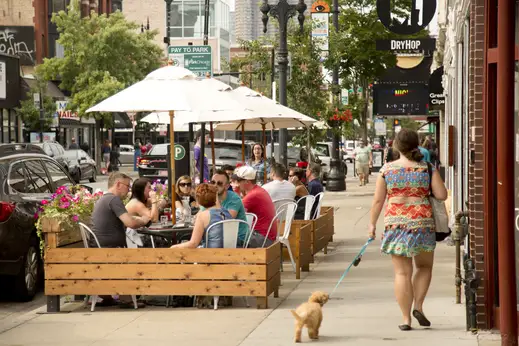 History in Lakeview
Notorious bank robber and Public Enemy No. 1 John Dillinger had a brief romance with Evelyn "Billie" Frechette. Billie's sister had a Lakeview apartment at 3512 N Halsted St, where Dillinger would often go to hide from the authorities.
Find Apartments in Nearby Neighborhoods
Apartment Buildings in Lakeview
New Lakeview Chicago Apartments for Rent