Pilsen Apartment Living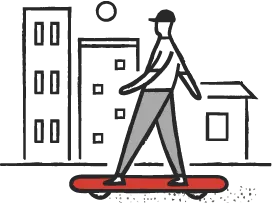 Neighborhood Vibe
Pilsen apartments put renters in the epicenter of Chicago's Latino culture. Long a working-class neighborhood on the city's southwest side, the sights of gigantic murals on the sides of buildings and the sounds of jingling bells from a street vendor's cart are evocative and familiar details of renting an apartment in Pilsen.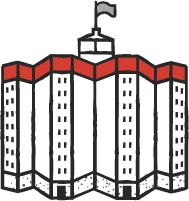 Heart of the Neighborhood
The bustling activity on 18th Street in Pilsen, in a nutshell: is lively, colorful, and authentic. The sense of community is strong, and plenty of restaurants and shops along the streets reinforce the bonds of a tight-knit and proud neighborhood.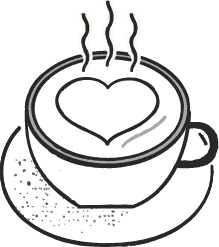 What We Love Most
Pilsen apartments are close to endless art galleries, taco stands, hot dog joints, coffee shops, and restaurants that will satisfy nearly any taste. Oh, and there's the mainstay concert venue Thalia Hall, which frequently hosts big acts and major headliners around the globe in Pilsen.

Best Way to Get Around
The youngest line of the CTA's elevated route, the Pink line, carries riders into the heart of downtown Chicago, making a circuit through the Loop before turning back to Pilsen. The 'L' Pink line has three stops within Pilsen (Western/Cermak, Damen/Cermak, and 18th Street stations). Ashland and Cermak Avenues are the major local arteries, and the I-90/94 expressway runs along the eastern edge of Pilsen.
Apartments for rent in Pilsen
Around the Neighborhood
General
Pilsen apartments are among the most interesting in the city, with large layouts and beautiful exterior architecture. This Chicago neighborhood is positioned around the Pilsen Historic District, highlighting the critical historical architectural landscape. Apartments in Pilsen are found in new construction buildings, small condo buildings, and rehabbed commercial buildings that are now gorgeous lofts with diverse styles. With numerous exciting apartments and beautiful rehab projects in Pilsen, it's no wonder why this neighborhood is so admired among Chicago renters.
Pilsen has a wide diversity of apartment floor plans to meet just about any size requirement and budget. While many studios are available, most layouts are one-bedroom, two-bedroom, and three-bedroom apartments for rent. The larger four-bedroom rentals are found in newer condo buildings, loft buildings, or single-family homes. Many apartments available each year are in vintage buildings, converted single-family homes, or 2-flat and 3-flat buildings that have been rehabbed into multiple apartments with beautiful finishes.
Apartments for rent in Pilsen, Chicago, situates renters near get into downtown Chicago while reinforcing a bold and unforgettable identity that can't be felt in other neighborhoods in the city. The Chicago River bounds Pilsen to the east, 16th Street to the north, Cermak to the south, and Western Avenue to the west. This west-side neighborhood is adjacent to the South Loop, University Village, Chinatown, and Little Village.
If there's one word to describe Pilsen, it's "vibrant." Pilsen prides itself as a center of art, music, and nightlife with a heritage rich in culture. The independently-owned boutiques, excellent Mexican cuisine, family-owned restaurants, award-winning hip restaurants, and Thalia Hall music venue anchor the vibrant Latino culture that makes Pilsen so famous. The National Museum of Mexican Art and dozens of smaller galleries provide a cultural anchor for the neighborhood.
There are many parks in Pilsen, including Throop Park, El Paso Community Garden, Dvorak (Anton) Park, Emerald Triangle Garden, Reyes (Guadalupe) Park, Addams/Medill Park, and the large Ping Tom Memorial Park is located a few blocks east of Pilsen along the Chicago River. The Douglas Park Golf Course is just west of Pilsen.
Search Pilsen Apartments by Size
Refine your search for Pilsen apartments to find your apartment based on size and budget by searching Pilsen studio, one-bedroom, two-bedroom, three-bedroom, & 4 bedroom apartments for rent.
Schools located in Pilsen, Chicago:
Joseph Jungman Public School
John Walsh Public School
Holden Elementary School
St. Barbara Catholic Elementary School
John Smyth Public School
St Ignatius College Prep School
Whittier Elementary School
Saint Pius V School
Perez Public School
Haines Elementary School
Robert Healy Elementary School
Jane Addams High School
Peter Cooper Public School
Chicago Tech Academy
Acero-Bartolome de las Casas Elementary School
Benito Juarez High School
Universities Near Pilsen Chicago:
The University of Illinois at Chicago (UIC)
DeVry
Rush University
Conviser Law Center at Illinois Institute of Technology (IIT)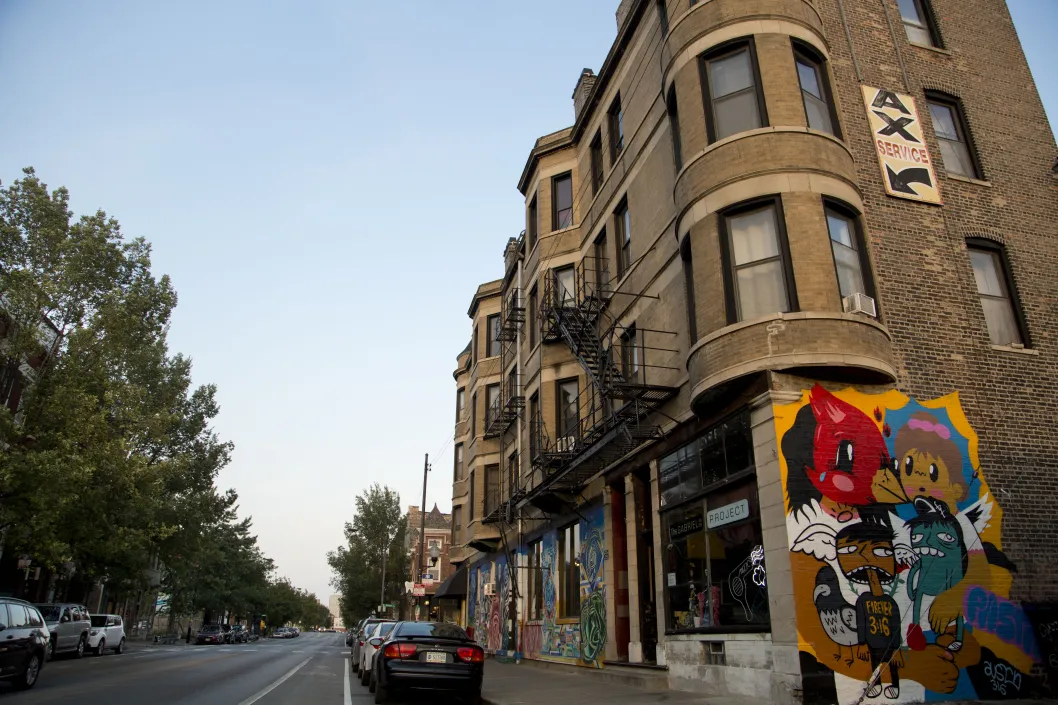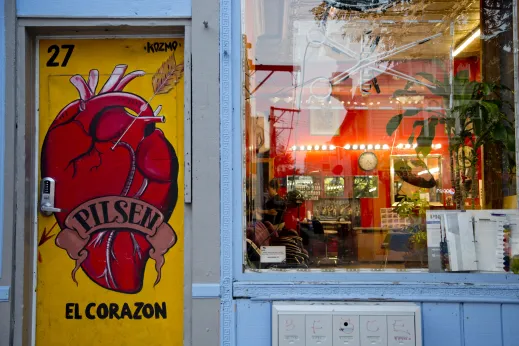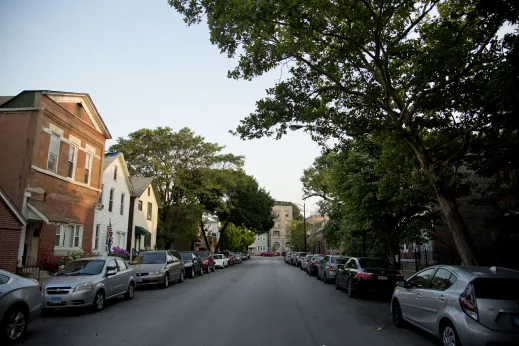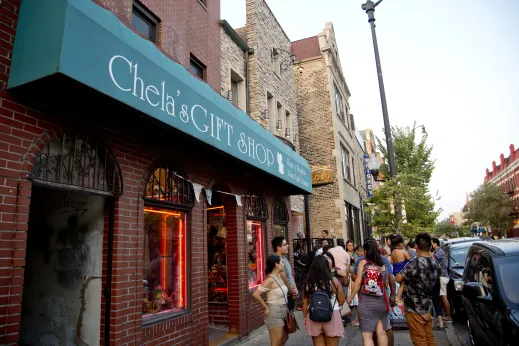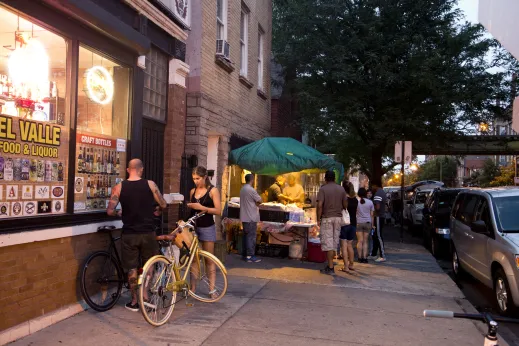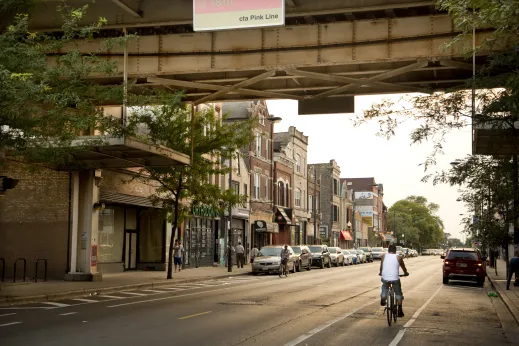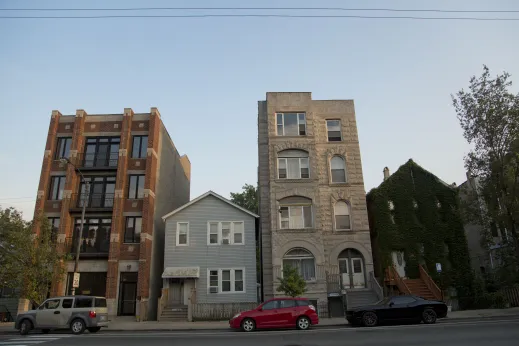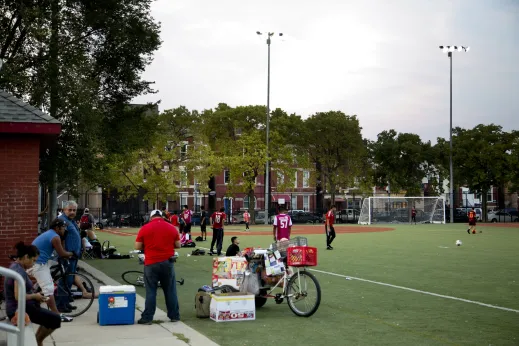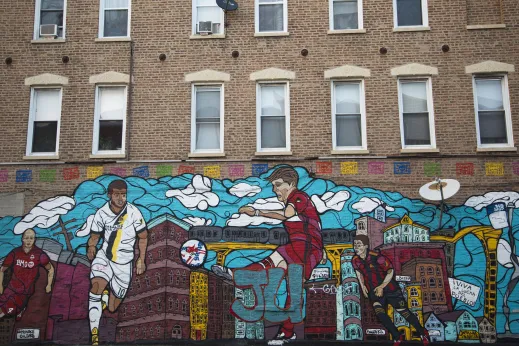 Dining in Pilsen
Restaurants serving new American fare and classic Mexican quick bites can be found up and down the length of 18th Street, right in the heart of Pilsen. Dusek's is a renowned spot to unwind with a cocktail and a five-star meal from award-winning chefs.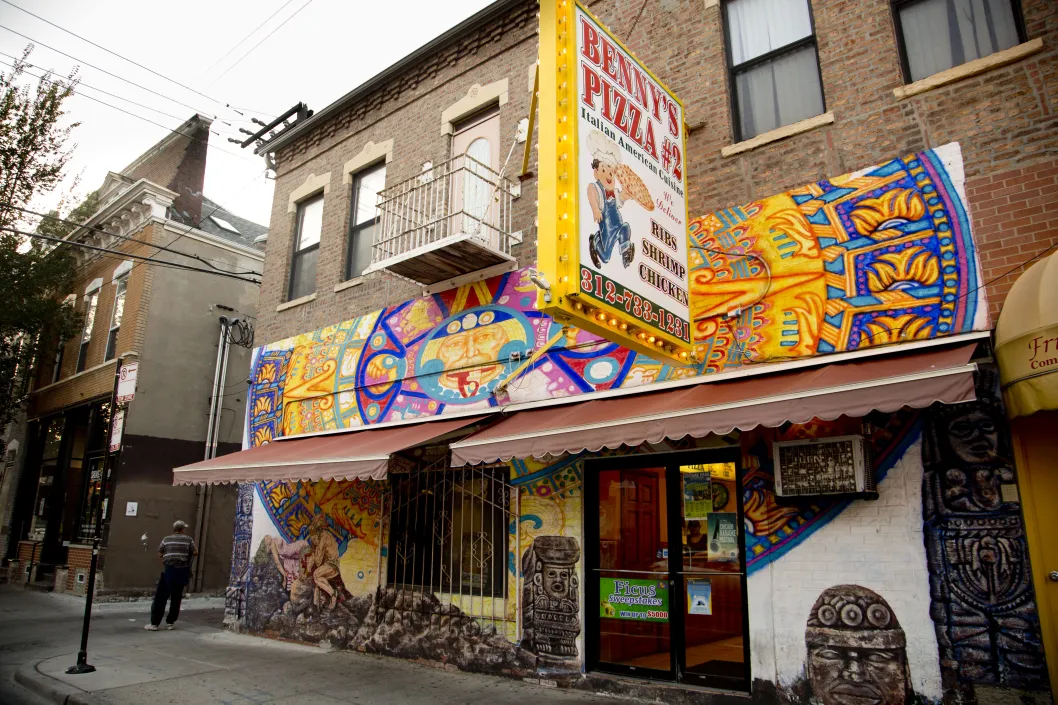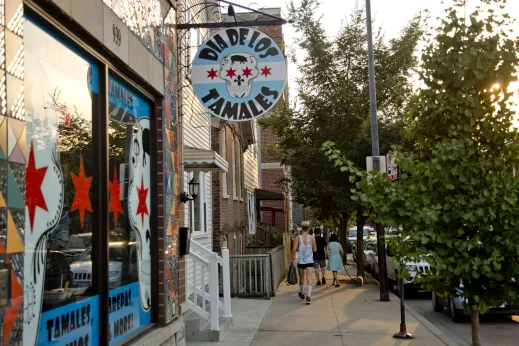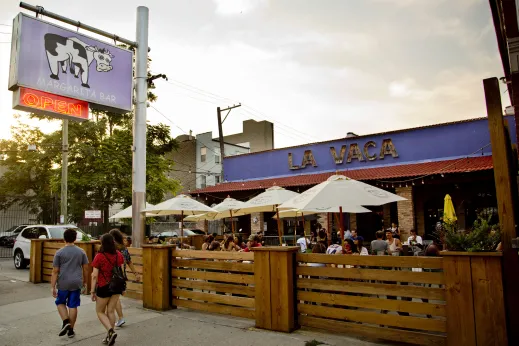 Nightlife in Pilsen
Pilsen apartment renters can make their way over to Thalia Hall for a concert or event. The landmark concert hall has been a Pilsen icon for over a century. Bars proliferate the main drag on 18th Street, and many apartment renters might find it just as enticing to stay and enjoy the atmosphere of their favorite restaurant after finishing a meal.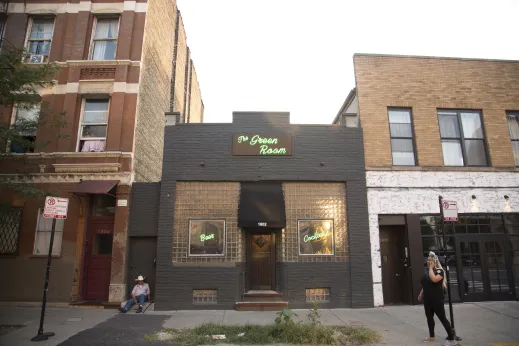 History in Pilsen
In the 1987 film The Untouchables about Prohibition-era Chicago and the group of police officers and government agents who brought down infamous gangster Al Capone, the home of Eliot Ness (played by Kevin Costner in the film) appears in a couple of scenes. Chicago apartment renters in Pilsen will recognize the home's exterior at 2030 W 22nd Place as the stand-in for Ness' Chicago home in the film.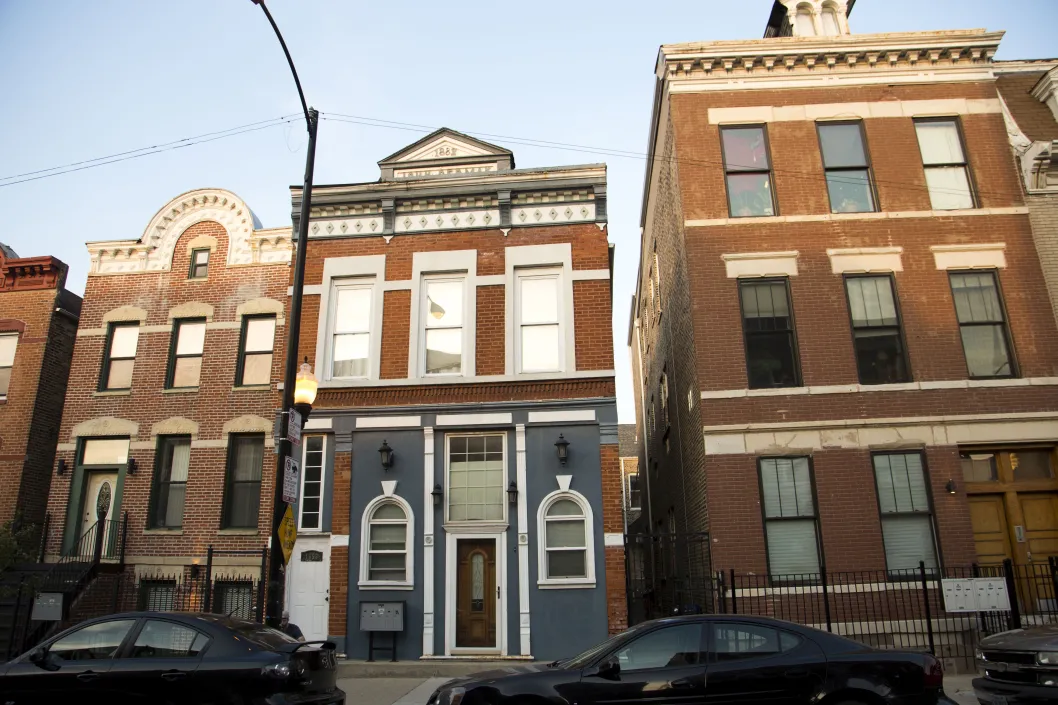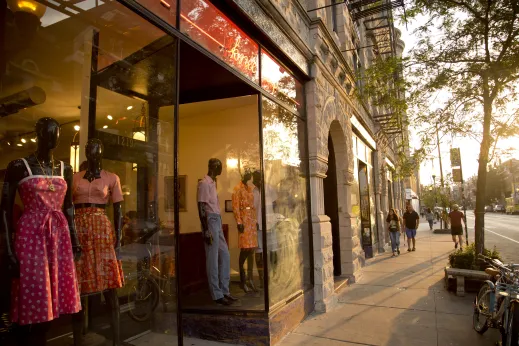 Find Apartments in Nearby Neighborhoods
Apartment Buildings in Pilsen
New Pilsen Chicago Apartments for Rent