Uptown Apartment Living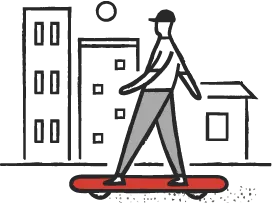 Neighborhood Vibe
Uptown Chicago apartments can usually be found in high-rise apartment buildings along Lake Michigan. Still, there's also a strong selection of the classic Chicago vintage courtyard rental buildings, four-plus-ones, and greystones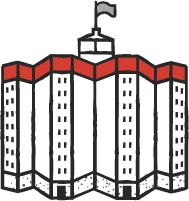 Heart of the Neighborhood
Uptown apartments are typically within the range of Broadway, the major north-south thoroughfare where most apartment renters go out for a bite to eat or to catch a show. The iconic marquees of the Uptown Theater and Aragon Ballroom are a familiar sight for CTA riders on the northern stretch of the 'L' Redline.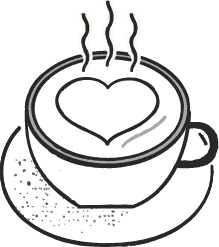 What We Love Most
The Argyle station on the north stretch of the 'L' Redline has been dubbed "Asia on Argyle" due mainly to the number of Vietnamese, Thai, and Chinese restaurants in walking distance. Stop into one of the grocery stores that cater to this array of eateries to pick up authentic flavors and ingredients from Southeast Asia.

Best Way to Get Around
The CTA bus operates the no. 36 bus on Broadway with service to downtown Chicago, but the 'L' Red line is the best bet for north-south transit. Cyclists can easily hop onto the Lakefront Trail to cruise along the shore of Lake Michigan.
Apartments for rent in Uptown
Around the Neighborhood
General
Renters searching for a bargain in an inexpensive apartment in their next apartment should consider looking at Uptown. The choices for apartments are abundant, extending from studio apartments to single-family homes and townhouses for rent. There's also a great deal of vintage apartment stock to be uncovered in the historic Uptown neighborhood of Chicago.
Uptown Chicago maintains a wide assortment of apartment sizes due to the vast number of apartments that make up this enormous neighborhood. The selection of studio apartments, one-bedroom apartments & 2 bedroom apartments is always strong, with lots of choices for renters. This neighborhood has more three-bedroom apartments available than other neighborhoods since it has many large rentals from the families that have historically called this neighborhood home. There are usually four-bedroom apartments available nonetheless, these remain in short supply. When searching for Uptown apartments, the variety of housing stock will include new apartments, inexpensive apartments, vintage apartments in courtyard buildings, townhouses for rent, condos for rent in boutique condo buildings, houses for rent, coach houses for rent, and loft apartments.
Uptown Chicago is home to many wonderful neighborhood parks, including Chase Park, Pensacola Dog Run, Gooseberry Playlot Park, Aster Playlot Park, Buena Circle Park, Arai Campus Park, Hickory Park, Buttercup Park, and Carmen Playlot Park. With all these parks, it's no surprise that a hefty stock of pet-friendly apartments is available.
Another advantage of renting in Uptown is the Chicago lakefront is so close to your apartment. You'll love strolling over to Montrose Beach on those Chicago summer days. Other lakefront landmarks near Uptown Chicago are Montrose Harbor, Clarendon Park Community Center, Wilson Skate Park, The Lakefront Trail, Montrose Dog Beach, Peace Garden, Cricket Hill, Montrose Point Bird Sanctuary, Sydney R. Marovitz Public Golf Course, Lawrence Soccer Fields, Margate Fieldhouse, Montrose Point Bird Sanctuary, Foster Turf Fields, the massive Lincoln Park along Lake Shore Drive, Waveland Tennis Courts, Montrose Lakefront Track, Foster Beach, and Puptown Dog Park.
Uptown Chicago includes three sub-neighborhoods that can each be searched separately on Domu: Margate Park, Sheridan Park, and Buena Park. Nearby neighborhoods include Lakeview, Boystown, Wrigleyville, Andersonville, and Edgewater.
In the golden age, the neighborhood was a booming entertainment district. Uptown's illustrious showbiz past has many notable names to its credit. Charlie Chaplin produced his earliest films at Uptown's Essanay Studios. Frank Sinatra and Duke Ellington played to the crowds at the Aragon Ballroom. Al Capone (not an entertainer but he sure did inspire his share of big-screen morality tales) held court at the Green Mill. The celluloid heroes of the talkie era came to life on the silver screen at the eponymous landmark Uptown Theater.
Today, this Chicago neighborhood is on the comeback. There are green park spaces galore, tennis courts, soccer fields, and easy access to the Lake Michigan beach. Plus, an ever-increasing population of immigrants from southeast Asia has produced a go-to destination for worldly grocers and restaurants. The Argyle stop on the CTA Red line is home to Chicago's own "Little Vietnam," Many apartment renters frequent the businesses here.
Search Uptown Apartments by Size
Refine your search for Uptown apartments for rent and search by your desired floor plan. Find your perfect apartment based on size and budget by searching Uptown studio, one-bedroom, two-bedroom, three-bedroom, & 4 bedroom apartments for rent.
Popular Apartment Buildings in Uptown Chicago
Eight Eleven Uptown Apartments
4027 North Broadway Apartments
Public Transportation in Uptown Chicago
Commuting is easy from Uptown, with the CTA Red Line running right through the middle of this north-side neighborhood. There are Red Line stations at Wilson, Lawrence, and Argyle. and there are also easy access to numerous CTA bus routes including #22, #36, #78, #81, #135, #136, #146, #148, #151. The Metra train with UP-N service is available at the Ravenswood station at Ravenswood and Montrose.
Schools in Uptown Chicago
German International School
St Mary of the Lake Catholic School
Lourdes School
James McPherson Public School
Joseph Brennemann School
Prairie Academy
Ravenswood Christian School
Mary E. Courtenay Language Arts Center
Lycee Francais de Chicago
McCutcheon Elementary School
Lake View High School
Ravenswood Montessori School
Walt Disney Magnet Elementary School
Bernard Zell Anshe Emet Day School
William Goudy Public School
People's Music School
Horace Greeley Public School
North Park Elementary School
Park View Montessori School - Chicago
Chicago Waldorf School - Lincoln Square Campus
Amundsen High School
Uplift Community High School.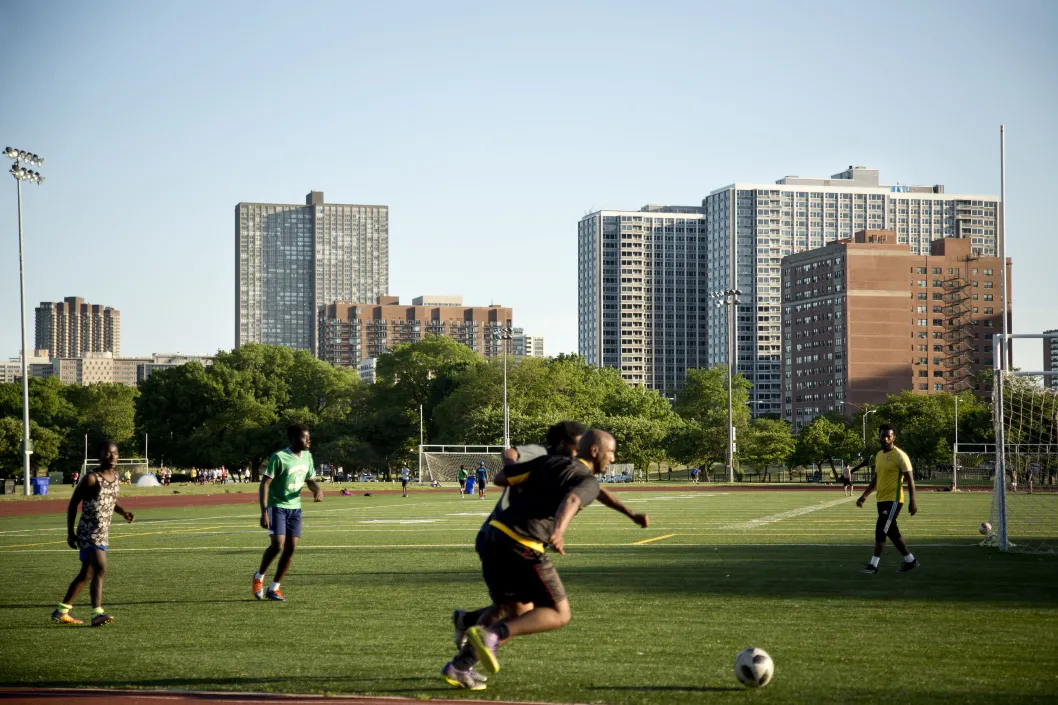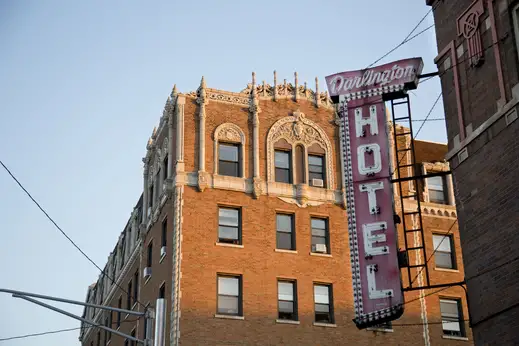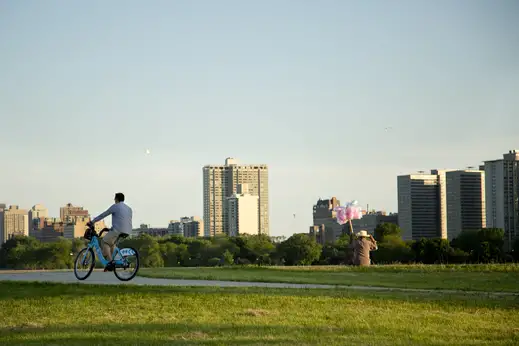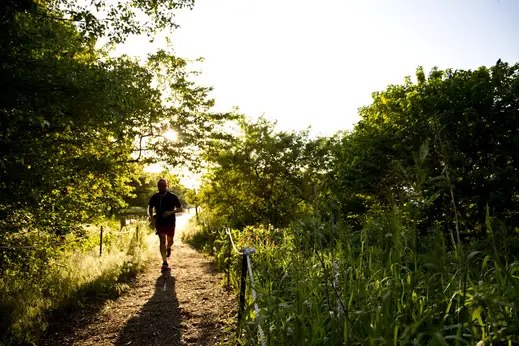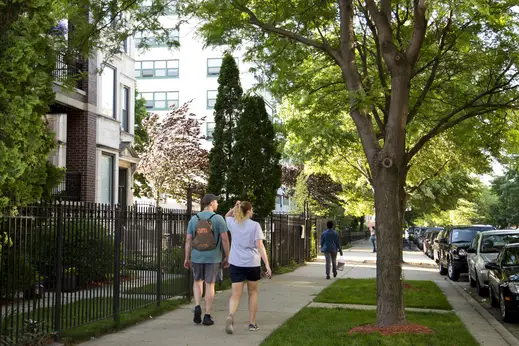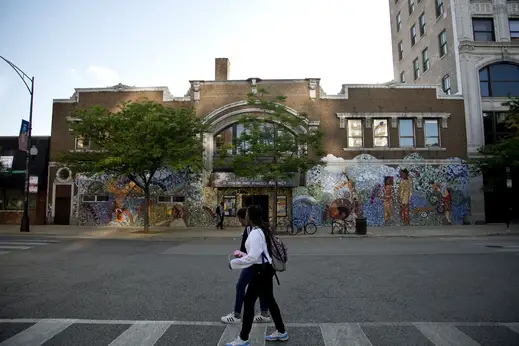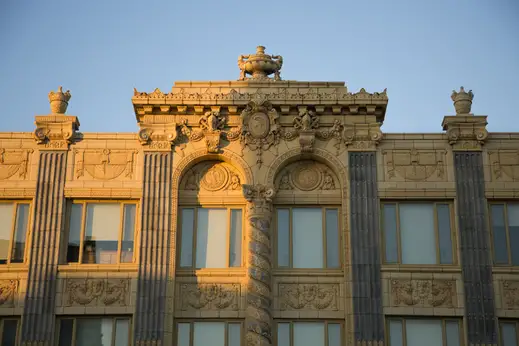 Dining in Uptown
Uptown apartments put renters near an impressive volume of quality and quick bite eateries. Fans of noodles served in steaming hot soup broth can get their Pho fix at their choice of Vietnamese restaurants near Argyle, while additional offerings up and down Broadway range from Ethiopian to Mexican to Michelin Star-rated Chinese cuisine as well.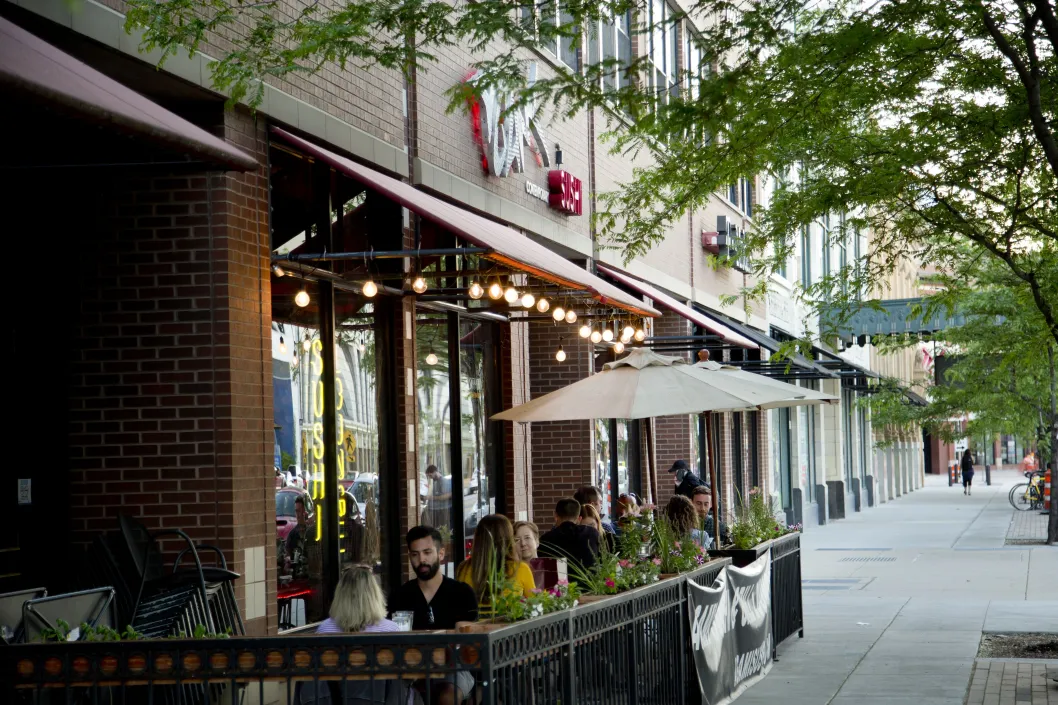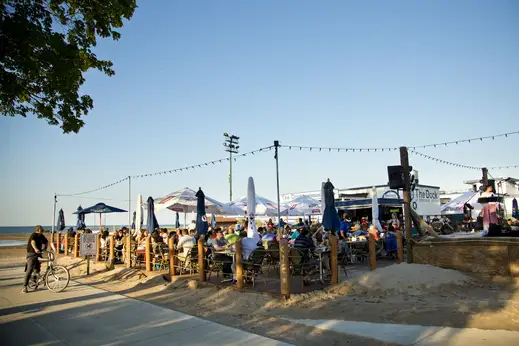 Nightlife in Uptown
The Green Mill is a rite of passage for jazz lovers, and the action usually gets started at 10 pm or later. Get in a round or two at one of the adjacent watering holes near the intersection of Broadway and Lawrence before taking in an intimate show of world-class performers, or go large and loud with a concert at the Riviera Theater or Aragon Ballroom.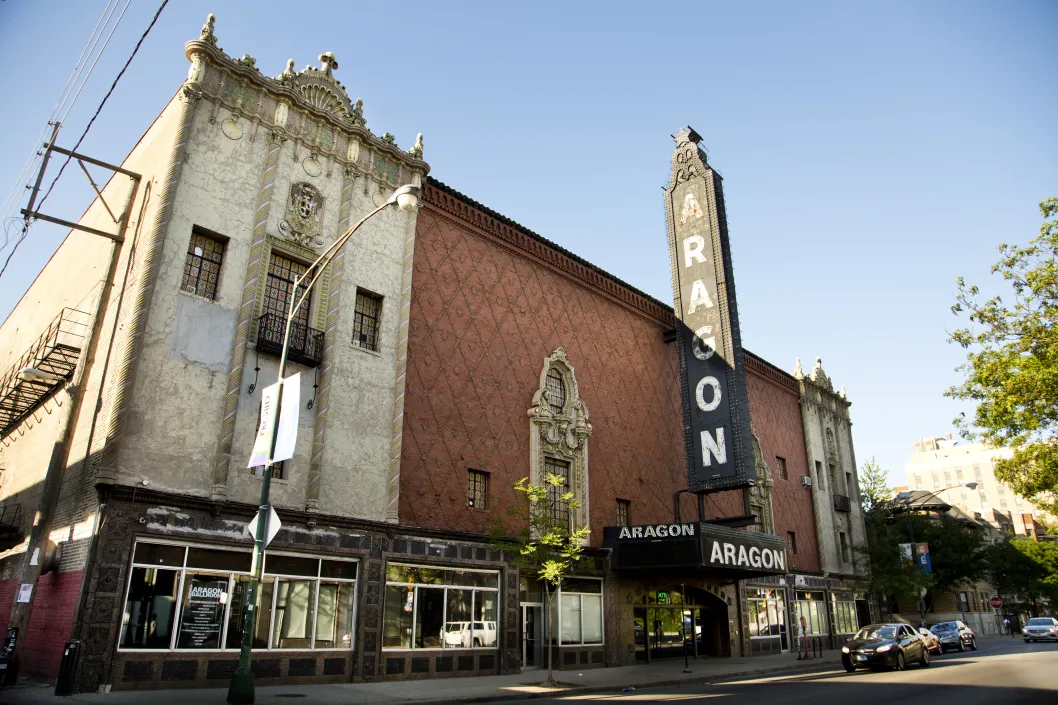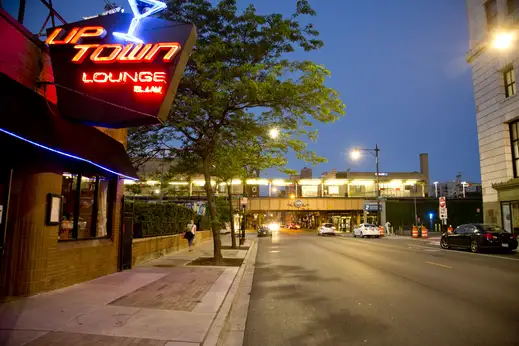 Coffee in Uptown
Uptown apartment renters who are coffee drinkers or those seeking a real deal neighborhood cafe vibe can claim a seat at cozy and laid-back Emerald City in Uptown. The Bongo Room is a choice destination to go beyond just coffee and get a hearty, all-natural meal with java on the side.
History in Uptown Chicago
The Green Mill Jazz Club originally opened in 1907 as Pop Morse's Roadhouse at 4802 North Broadway Avenue. Mourners on their way to a funeral at St. Boniface's Cemetery would often stop in for a drink. It was also popular with the silent film stars at Essanay Studios on nearby Argyle Street, including Charlie Chaplin, Wallace Beery, and "Broncho Billy" Anderson (who owned Essanay with George Spoor).
Find Apartments in Nearby Neighborhoods
Apartment Buildings in Uptown
New Uptown Chicago Apartments for Rent