Rogers Park Apartment Living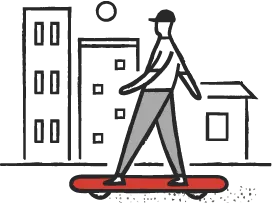 Neighborhood Vibe
There are plenty of Rogers Park apartments along the Chicago lakefront to soak in a sunrise. You could tour the murals alongside the CTA tracks on Glenwood Ave and wind down with a beverage at Rogers Park Social. Next, you might spend some time with a good book or podcast at a coffee shop that roasts its beans.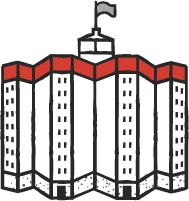 Heart of the Neighborhood
Rogers Park Apartments are close to Loyola University Chicago Lakeshore campus, and many Loyola students reside either on campus or close by, which helps give the neighborhood an energetic vibe. The lake is easily accessible from anywhere in this neighborhood, and residents take full advantage of the public parks, green spaces, and beaches along Lake Michigan. This far north side neighborhood is also one of the most diverse neighborhoods in Chicago regarding ethnicity and age. It's not uncommon to find residents in the neighborhood for several decades.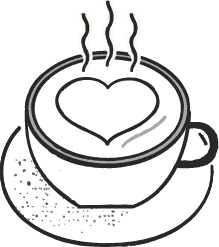 What We Love Most
Heartland Cafe is a Rogers Park landmark for poets, artists, and political activists. It was the meeting place and welcoming space for many radical artists over the years. Sadly, Heartland closed its doors on Jan 1, 2019, but the owners pledge to re-open the neighborhood icon down the road.

Best Way to Get Around
The Red Line is the most direct way into downtown Chicago; there's the no. 36 Broadway Avenue bus for local commuting and Lake Shore Drive is the scenic route to Grant Park, Soldier Field, and beyond.
Find Rogers Park Apartments
Apartments for rent in Rogers Park
Around the Neighborhood
General
This northernmost neighborhood within Chicago's city limits borders suburban Evanston to the north, and Lake Michigan forms the neighborhood's eastern edge. This Chicago neighborhood offers apartments with stunning lake views at relatively affordable rents. Renters can find apartments for rent that score high on value in this far north neighborhood of Chicago. Rogers Park apartments are primarily in vintage buildings, with the occasional mid-rise or 2-flat building thrown in for good measure. Spacious vintage apartments abound in courtyard-style buildings. There are also plenty of walk-ups, condos for rent, and single-family homes for rent that sit on quiet streets, many of which lead straight to beaches. This neighborhood has plenty of apartment options with tons of buildings. The size of rentals available is mostly studio, one bedroom, two bedroom, and a decent amount of 3 bedroom apartments. Four-bedroom apartments in Rogers Park tend to be more scarce. The best chances of finding more extensive floor plans are during the spring and summer.
Ever since the lakefront community of Rogers Park banned the construction of new high-rise buildings from preserving views of Lake Michigan, many of the vintage buildings have been, and continue to be, rehabbed into beautiful apartments. Thanks to Loyola University Chicago, a large student population resides in this Chicago neighborhood, around which restaurants, studio apartments for rent, and watering holes bloom. Some apartments for rent along Lake Michigan offer renters their private beach. How's that for an amenity?
Popular Rogers Park Apartment Buildings
The Morgan at Loyola Station Apartments
The Concord at Sheridan Apartments
Rogers Park Chicago is one of the most ethnically diverse neighborhoods in the country, and it is said that you can hear 80 different languages spoken here. The community theater scene is strong, with several different theatre companies thriving here, such as The Side Project Theater Company, The Factory Theater, The New 400 Theater, and Lifeline Theater. Evanston, a suburb that doesn't feel like one, is just a few miles north, expanding the dining, entertainment, and nightlife options. Residents' most popular spots are Sol Cafe, Taste of Peru, R Public House, XO Marshmallow, Bulldog Ale House, Rogers Park Social, The Oasis Tavern, Twisted Tapas, and Lighthouse Tavern. Many grocery stores are conveniently nearby apartments, especially along Clark Street, from big stores like Jewel-Osco and Aldi to local shops like Sonny's Food Store, Javier Garcia Grocery, and Morse Fresh Market scattered throughout the neighborhood.
Public Parks In Rogers Park:
Touhy Park
Willye B White Park
Matanky Playlot Park
Howard Beach Playground
Dubkin Park
Tobey Prinz Beach Park
Paschen Park
Hartigan Beach Park
Schreiber Park
Leone Beach Park
North Shore Beach Park
Marion Mahony Griffin Beach Park
Triangle Park
Langdon Playlot Park
Pottawattomie Park
Rogers Beach Park
Harold Washington Memorial Park
Loyola Park
Public Beaches in Rogers Park:
Loyola Beach
Hartigan Beach
Juneway Beach
Jarvis Beach
North Shore Beach
Howard Beach
Transportation:
If you are driving from your apartment, the main north-south streets that run through the neighborhood are Sheridan Road and Clark Street. The main east-west streets are Devon, Pratt, Touhy, and Howard. Getting to downtown Chicago or Evanston is accessible from this neighborhood. The Rogers Park Metra station is located just off Lunt and Clark streets.
There are four CTA Red Line train stops throughout the neighborhood: Howard, Jarvis, Morse, and Loyola.
CTA Bus routes available in Rogers Park include:
22
36
96
97
147
151
155
201
206
290
Schools in Rogers Park:
Loyola University Chicago
New Field Elementary School
Lake Shore School
Northside Catholic Academy Middle School
George Armstrong Elementary School
Pratt Learning Center
Northshore Academy for Children
Lawrence Hall School for Boys
Chicago Math & Science Academy
Gale Community Academy
Camelot School
Roger Sullivan High School
Jordan Community School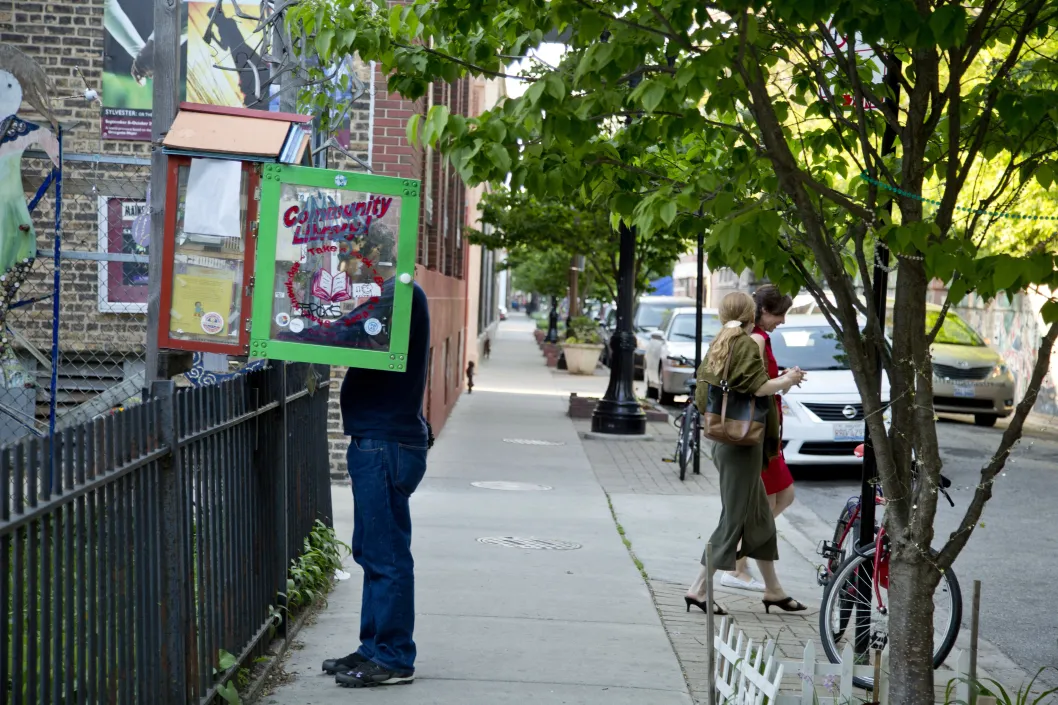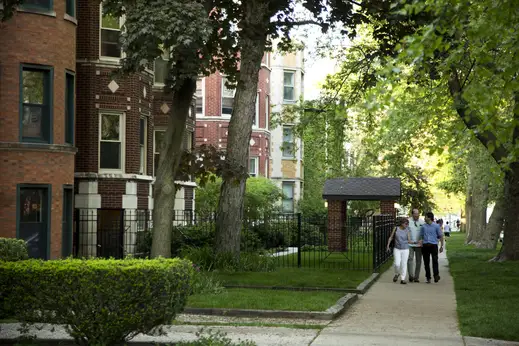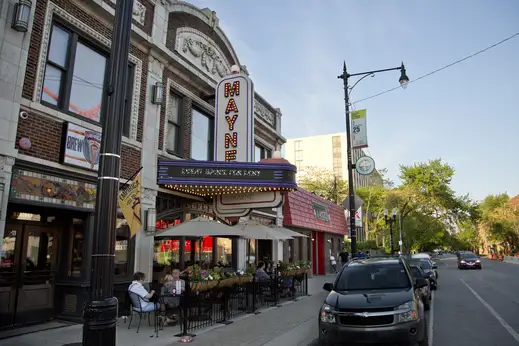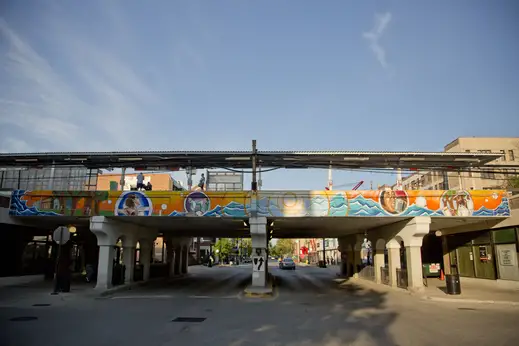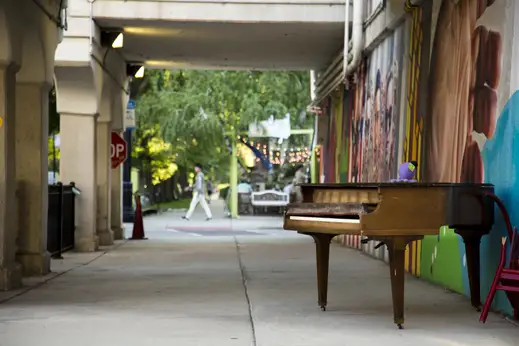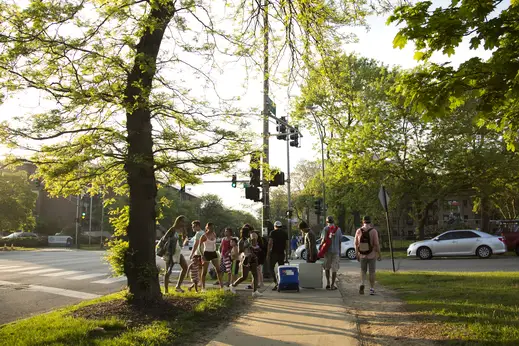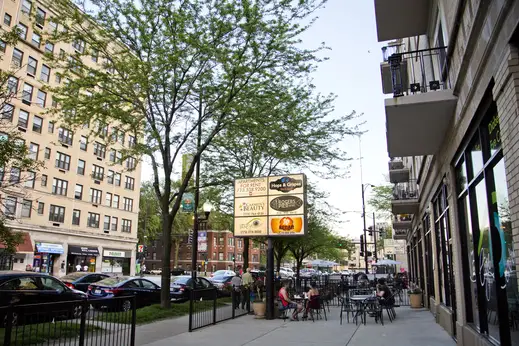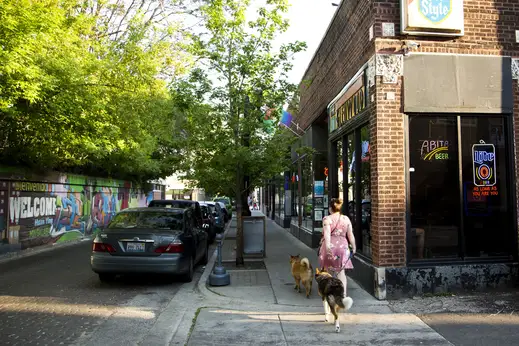 Neighborhood Quirks in Rogers Park
Most Rogers Park apartments are close to Heartland Cafe, a landmark for poets, artists, and political activists. For more than four decades, Heartland was closely associated with its radical roots of the counterculture heyday while still being a friendly place to grab a bite to eat or sip coffee. It was the meeting place and welcoming space for many radical artists over the years. The neighborhood icon closed its doors on January 1, 2019, but the owners pledged to find a new home for the institution further down the road.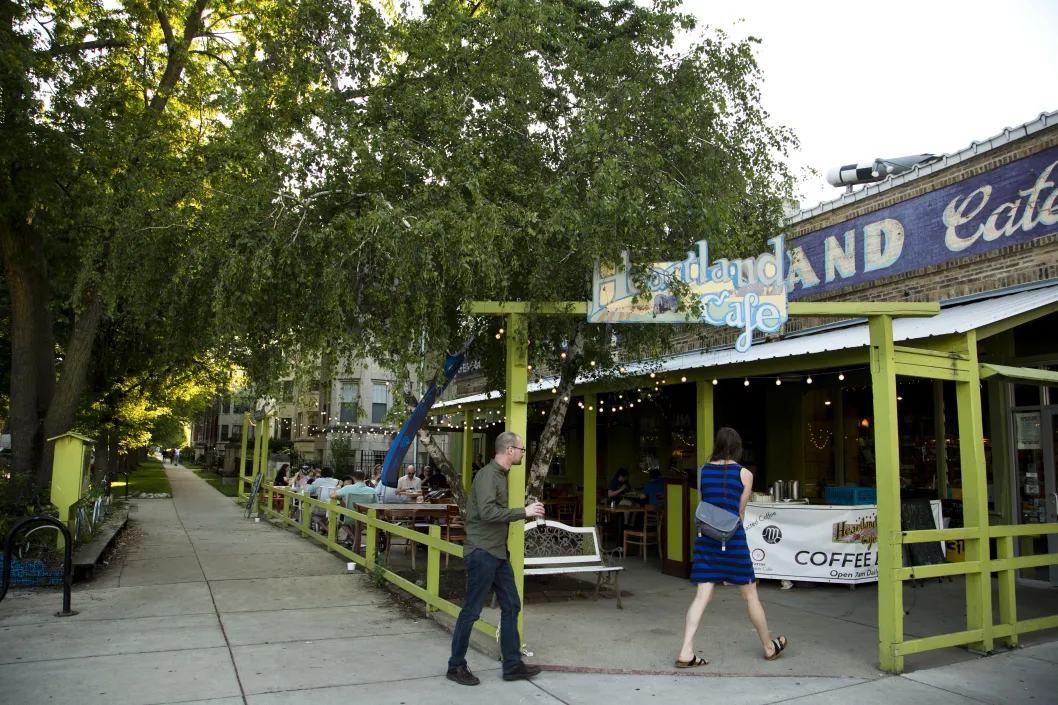 History in Rogers Park
Rogers Park Chicago apartments are the last stop on Chicago's far north side for apartment renters before reaching suburban Evanston. Even though that neighboring 'burb to the north is practically synonymous with the Chicago area's only Big Ten university, this Chicago neighborhood is not to be outshone; the lakefront campus of Loyola University Chicago is where many of the university's thousands of full-time and part-time students can be found. One familiar landmark on the campus is the Madonna Della Strada chapel, which has large stained glass windows that face out onto Lake Michigan. The Loyola University men's basketball team shocked the nation, but surely not their die-hard fans from the neighborhood when the Ramblers advanced to the Final Four of the NCAA tournament in the spring of 2018.
Find Apartments in Nearby Neighborhoods
Apartment Buildings in Rogers Park
New Rogers Park Chicago Apartments for Rent