West Ridge Apartment Living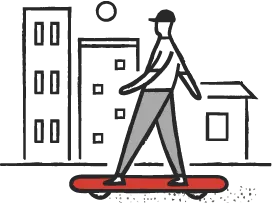 Neighborhood Vibe
West Ridge Chicago has so many Indian and Pakistani restaurants and shops that it's not hard to feel like you're in a different country entirely. Devon Ave. is the hub for all things from southeast Asia. Whether you're looking for a unique gift, want to try a new restaurant, or want to feel like you're on vacation, Devon Ave. is for you. West Ridge is also home to one of the nation's most significant Hasidic Jewish communities.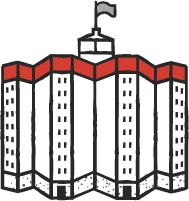 Heart of the Neighborhood
In addition to all the excellent restaurants along Devon Ave., West Ridge Chicago is full of spots for recreational activities. There's a good chance a park is just near your new home. Robert A. Black golf course is in the heart of West Ridge and is perfect for golfers of every level. Take a few lessons and get your golf swing underway! Indian Boundary Park features a Tudor-style fieldhouse, a lagoon, a playground, and tennis courts. And that's just about four large parks to choose from in West Ridge.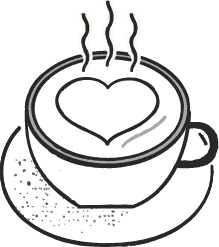 What We Love Most
West Ridge apartments are the place to live if you want to meet neighbors from all ethnic backgrounds, try new foods, and shop at locally owned businesses. Its perfect location and accessibility are a bonus!

Best Way to Get Around
Some popular options are getting around from West Ridge apartments via Devon/Pratt/Touhy, or commuters can choose the Metra UP-N to venture to other parts of the city. Red and Purple Line CTA trains aren't too far from West Ridge if you're up for a bit of a walk.
Find West Ridge Apartments
Apartments for rent in West Ridge
Around the Neighborhood
General
West Ridge Chicago denotes that region of Rogers Park west of Ridge Boulevard and east of Kedzie Avenue between Peterson and Howard. Often referred to as West Rogers Park, this Chicago neighborhood was once a part of Rogers Park however is now one of the recognized 77 neighborhoods of Chicago. European immigrants in the mid-1800s first established the neighborhood, and a housing boom in the next century brought historic Victorian mansions, rowhouses, and bungalows.
Today, West Ridge also features more significant apartment buildings and charming two and three-flat vintage apartment buildings. This far north Chicago neighborhood has become densely populated with many options for inexpensive apartments, including coach houses, single-family homes, vintage apartments, and rooms for rent. Over the past decade, a steady renovation trend has brought modern amenities to many classic apartments for rent in West Ridge.
Many of the side streets in West Ridge are peaceful tree-lined streets creating a charming, walkable area filled with apartments for rent. Renters will find additional single-family homes for rent on the north end of West Ridge. In contrast, the south portion tends to have more condos for rent in boutique condominium buildings and three-flat apartment buildings.
West Ridge apartments are near many beautiful parks comprising Lerner Park, Indian Boundary Park, and the substantial Warren Park to the east. With these gorgeous streets and parks, West Ridge is an apartment destination for many pet owners and frequently has a significant allocation of pet-friendly apartments for rent.
Rent prices in West Ridge are broadly comparable to those in Rogers Park to the east. This Far North Chicago neighborhood is a more cost-effective destination than the adjoining suburbs, including Evanston, Lincolnwood, and Skokie.
West Ridge is heavily multicultural, like many Chicago neighborhoods, as nearly half its residents are foreign-born. There are ethnic boutiques and eateries galore, including enough Indian and Pakistani restaurants on Devon Street to confuse you into thinking you somehow drifted into southeast Asia. West Ridge is also home to one of the nation's most significant Chasidic Jewish communities.
The Metra commuter train at the Rogers Park train station at Ravenswood and Lunt remains the most practical option to get to downtown and the Chicago Loop from West Ridge apartments. The CTA Red Line and Purple Line trains have stopped running along the east side of West Ridge at Loyola, Morse, and Howard, but they're a bit of a walk for those renting apartments in West Ridge. CTA bus routes are also a helpful preference throughout West Ridge for renters.
Explore West Ridge Apartments by Size
Refine your search for West Ridge apartments to find your ideal apartment based on the number of bedrooms. Browse West Ridge studio apartments, 1-bedroom apartments, 2-bedroom apartments, 3-bedroom apartments, and 4-bedroom apartments for rent.
CTA Bus Routes in West Ridge Chicago
#11 Lincoln
#49B North Western
#82 Kimball/Homan
#84 Peterson
#93 California-Dodge
#96 Lunt
#97 Skokie
#155 Devon
#206 Evanston Circulator
Pace Bus Routes in West Ridge Chicago:
#215 Crawford
#290 Touhy
Schools in West Ridge, Chicago
ABC Academy
Bethesda International Academy School
Bnos Rabbeinu Girls High School
Boone Elementary School
Clinton Elementary School
Cruz Elementary School
Decatur Classical School
George Armstrong Elementary School
Green Elementary School
Jamieson Elementary School
Jordan Community School
Keshet High School
Lubavitch Girls High School
Mather High School
Neumann School
Northside Catholic Middle School
Rogers Elementary School
St. Hilary Elementary School
St. Margaret Mary School
St. Philip's Evangelical Lutheran School
Stone Scholastic Academy
Tzemach Tzedek Elementary School
West Ridge Elementary School
Yaakov High School
Yeshiva School
Yeshivas Tiferes Tzvi Academy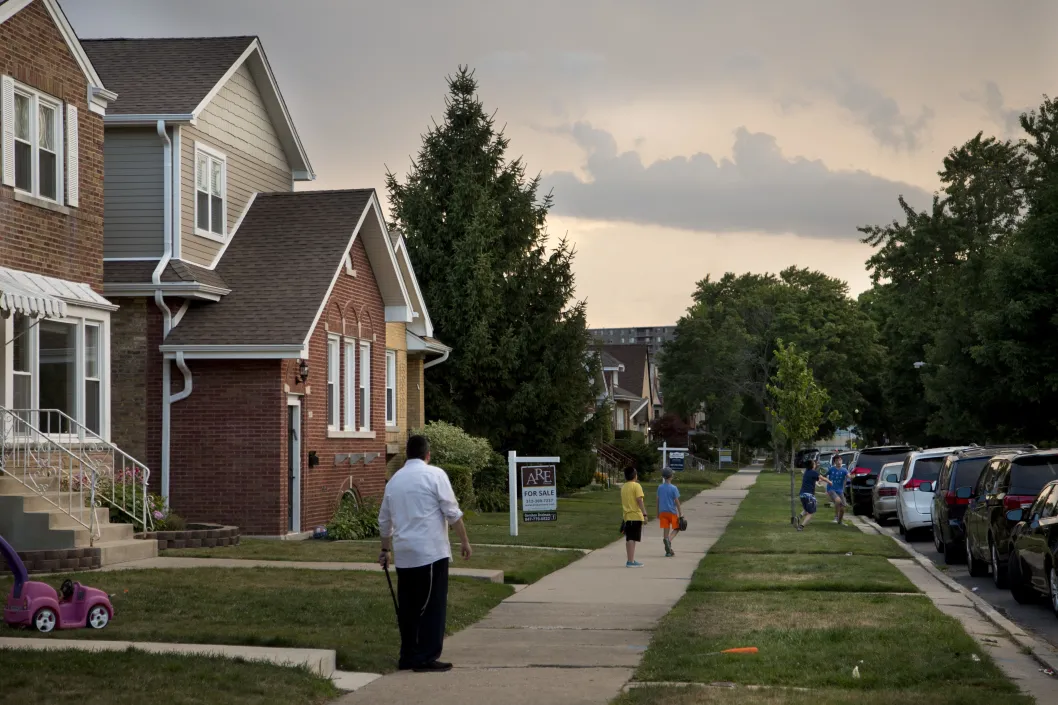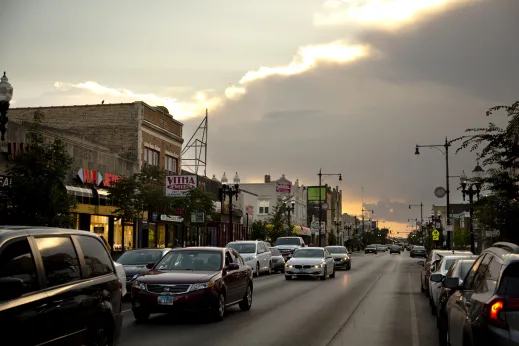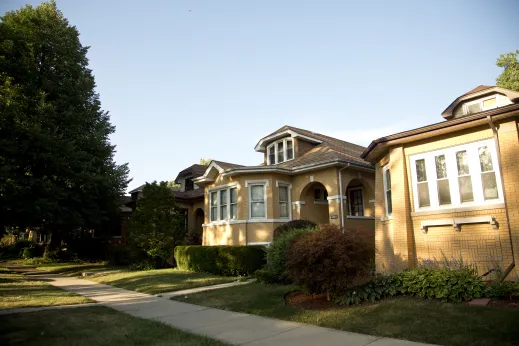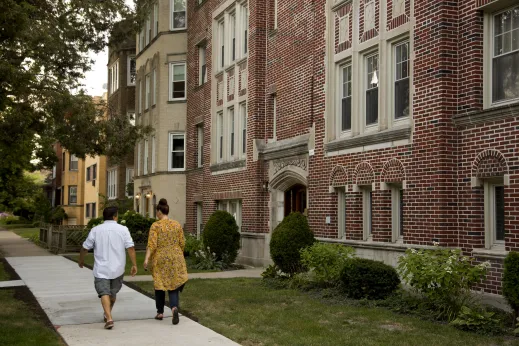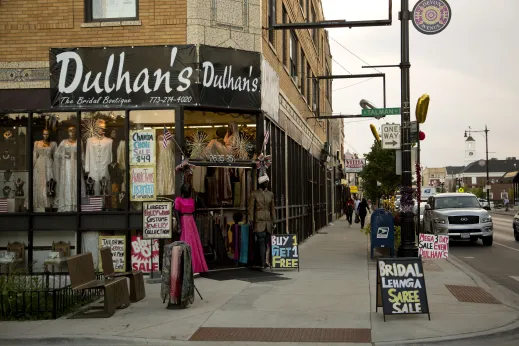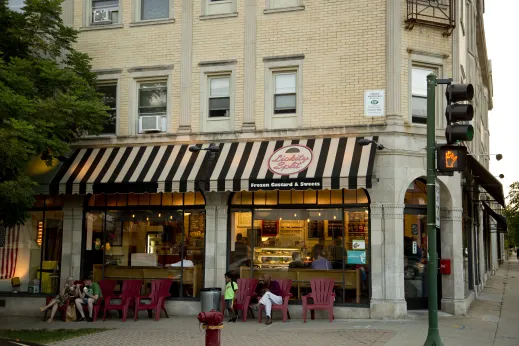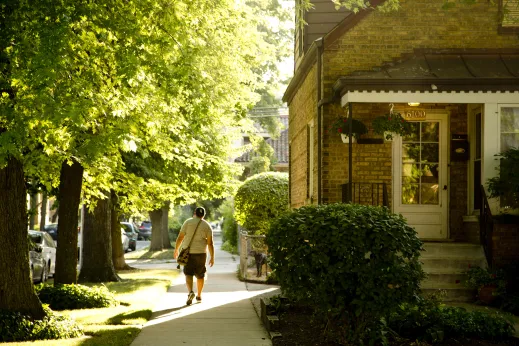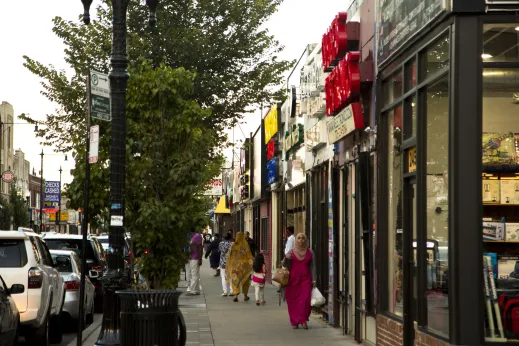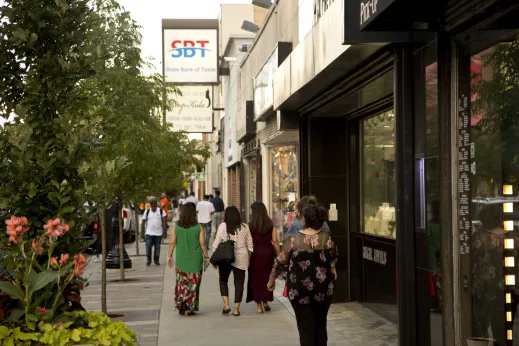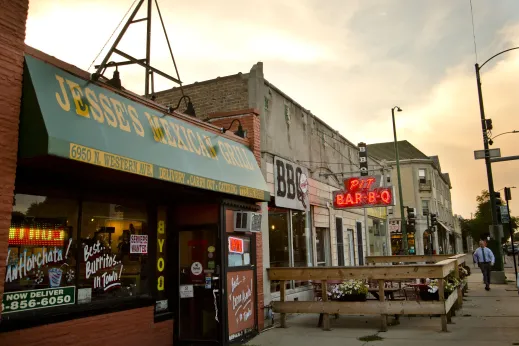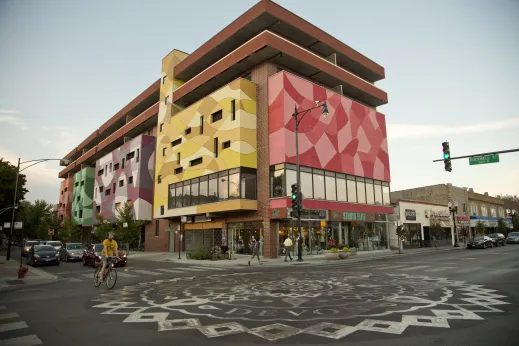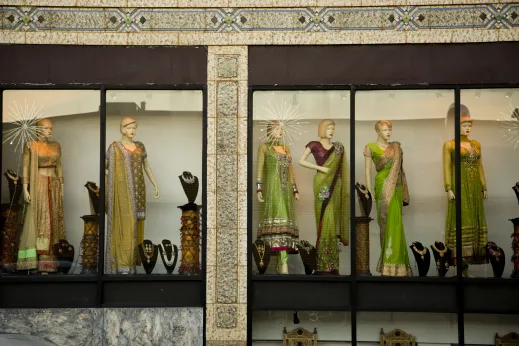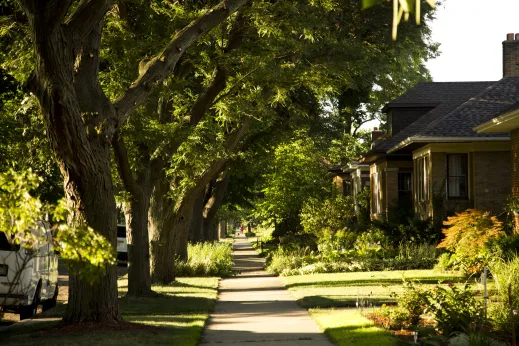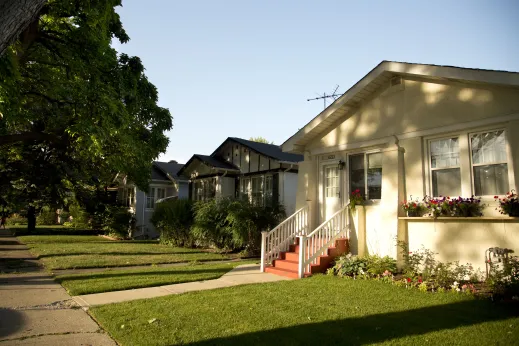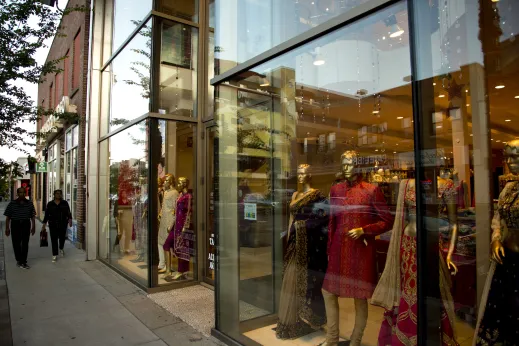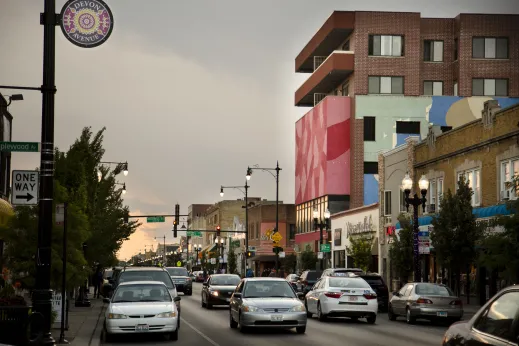 Find Apartments in Nearby Neighborhoods
Apartment Buildings in West Ridge
New West Ridge Chicago Apartments for Rent