University Village Apartment Living
Neighborhood Vibe
Family-owned establishments and an old world vibe help create a charming atmosphere around the Little Italy pocket of this Chicago neighborhood. Meanwhile, new development among University Village apartments has transformed much of Halsted Street into a bustling retail strip with restaurants, coffee roasters, sandwich shops, grocers and boutiques.
Heart of the Neighborhood
University Village Chicago includes the Little Italy neighborhood. Taylor Street thrives with an abundance of Italian restaurants, ranging from casual to upscale dining options for people who rent apartments in University Village. 
What We Love Most
The Jane Addams Hull-House Museum is a fantastic place to go if you want to learn about crusading social reformer Jane Addams and her legacy of social work in American cities. Addams was the founder of Chicago's landmark settlement house that still stands in the University Village neighborhood of Chicago.
Best Way to Get Around
The CTA Blue line makes stops at Halsted and Racine along the northern boundary of the University Village Chicago neighborhood. The I-290/90 expressways are within reach and the Metra BNSF line stops just south of the UIC campus on Halsted St.
Find University Village Apartments
Apartments for rent in University Village
Around the Neighborhood
General
University Village apartments come in nearly every style and size in this newly developed neighborhood of Chicago, but some vintage apartment buildings can still be found in Little Italy.  In the past decade, thousands of new construction apartments, townhouses for rent, mid-rises, and single-family homes for rent have emerged in the University Village neighborhood and warehouses and industrial plants have been rehabbed into impressive residential lofts for rent. The frenzied pace of development has brought droves of new residents to University Village.
Situated next to University of Illinois at Chicago campus, University Village is a Chicago neighborhood born from the renowned Maxwell Street neighborhood.  Along Maxwell Street was an open-air market that is recognized for being one of the initial incubators of the Chicago Blues throughout the 1930's and 1940's.  Here, musicians would play for tips, including the "father of modern Chicago Blues" Muddy Waters.  
UIC is the largest university in the Chicago area, with 25,000 students, 15 colleges, and the nation's largest medical school. The University Village UIC community encompasses more than 100 buildings located on somewhere around 240 acres and lends the "University Village" neighborhood of Chicago its name.  The Illinois Medical District with Stroger Hospital of Cook County, Jesse Brown VA medical Center and Rush Hospital, is just to the west along the Eisenhower Expressway.  This Chicago neighborhood is just a short walk from the West Loop, Pilsen and South Loop.
The prodigious new University Village development has transformed South Halsted Street into a thriving retail strip, replete with restaurants, coffee, delis, and sandwich shops, grocers, and boutiques.
University Village includes Little Italy, which is on the northwest side of the neighborhood, above, on, and below Taylor Street, where you can find Italian restaurants and other casual hang-out spots. Buildings in Little Italy generally tend to be older than the other parts of University Village, with many buildings having been built over a century ago. Many professors and their colleagues from the adjacent Rush-Presbyterian / St. Luke's Medical Center, as well as from UIC, live in this area, which is replete with traditional Greystone two- and three- flats, townhouses for rent, courtyard apartment buildings, and single-family homes for rent.
Parks in University Village include Addams/Medill Park, Les Miller Field at Curtis Granderson Stadium, Giuseppe Garibaldi Park, Arrigo Park, Vernon Park, and Sheridan Park.
The CTA Blue line traces the northern border of the University Village Chicago neighborhood, and the Dan Ryan and Eisenhower expressways circumscribe the northern and eastern boundaries.
Schools at University Village Chicago include: 
John M Smyth Public School
Chicago Tech Academy
Whitney Young Magnet High School
University Village Montessori School
Skinner West Elementary School
St Ignatius College Prep School
Urban Prep Academy
Urban Prairie Waldorf School
Pilsen Academy
Simpson Academy for Young Women
Moses Montefiore Public School
Andrew Jackson Language Academy School
St Patrick School
DeVry University Advantage Academy
Allen School
Medill Intermediate and Upper School
STEM Magnet School
Explore University Village Apartments by Size
Refine your search for University Village apartments to find your ideal apartment based on the number of bedrooms.  Search University Village studio apartments, 1-bedroom apartments, 2-bedroom apartments, 3-bedroom apartments, and 4-bedroom apartments for rent.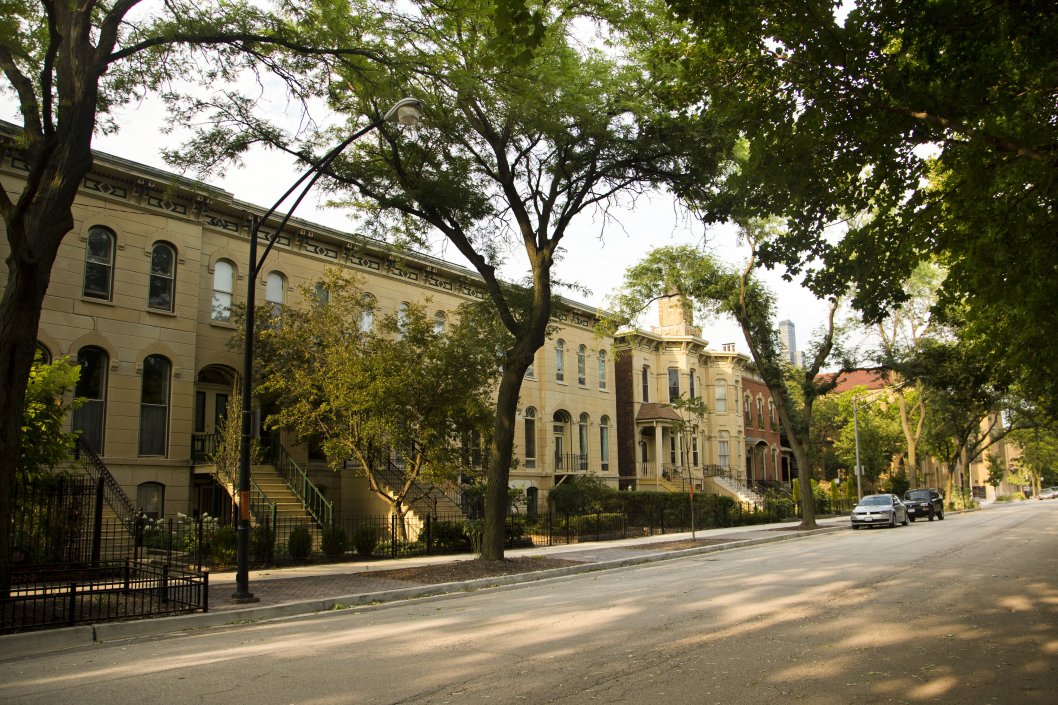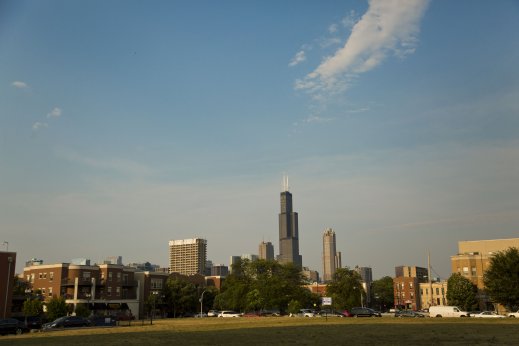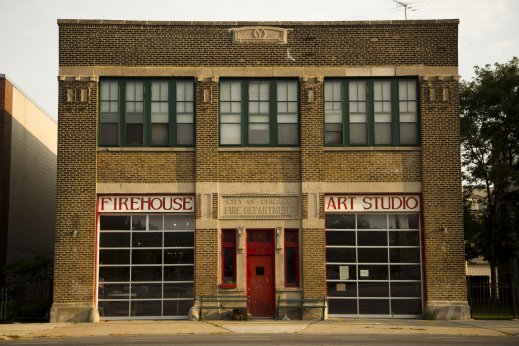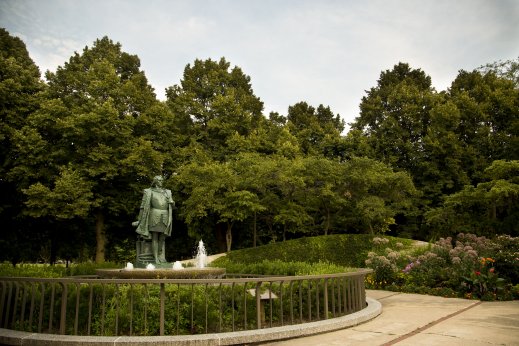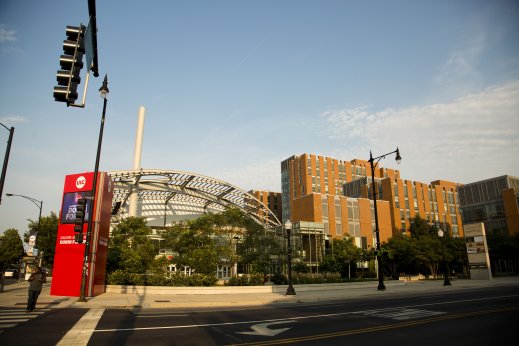 Dining in University Village
University Village apartments are very close to Chicago's Little Italy neighborhood. Restaurants in University Village that honor the area's Italian roots can be found on Taylor Street, while more varieties of global cuisine can be found on Halsted Street south of Roosevelt Road.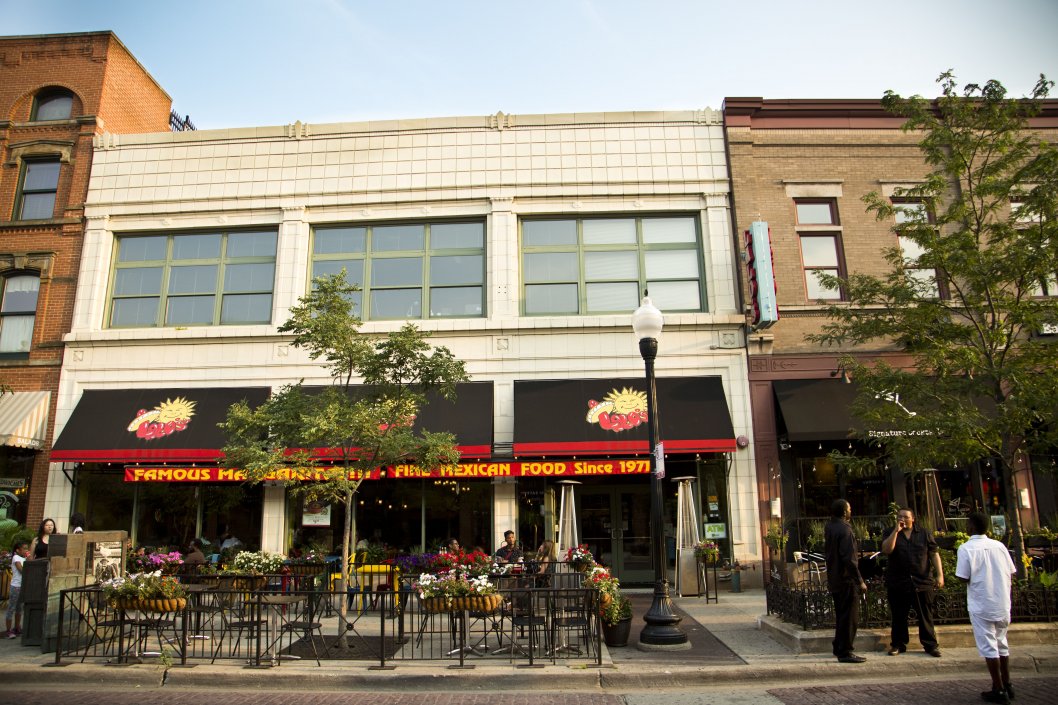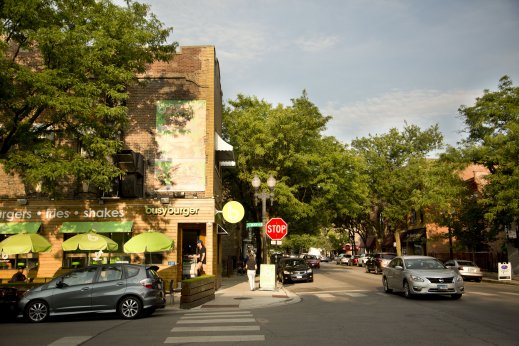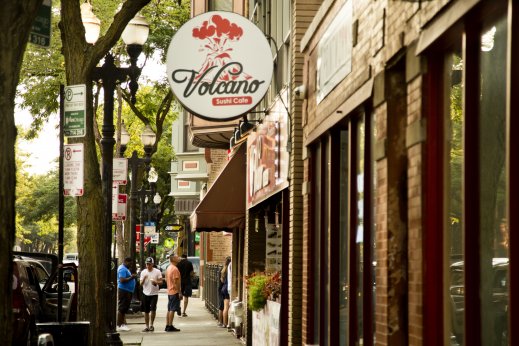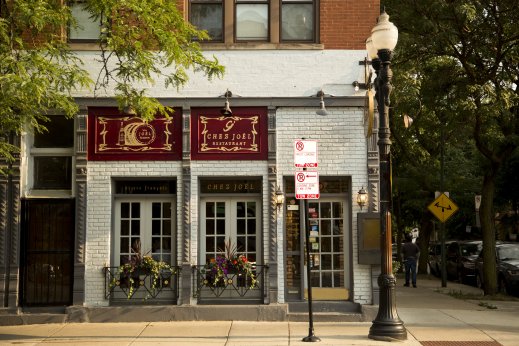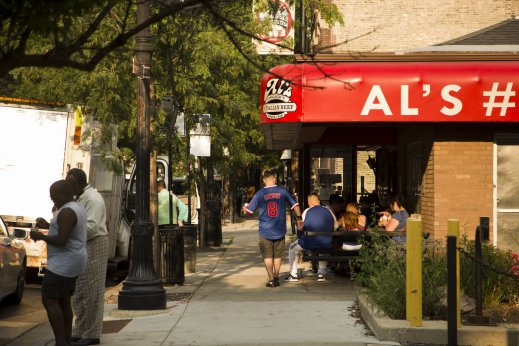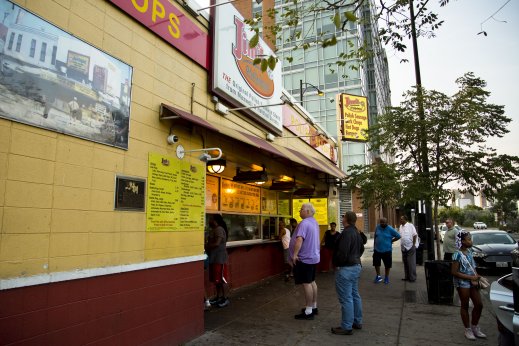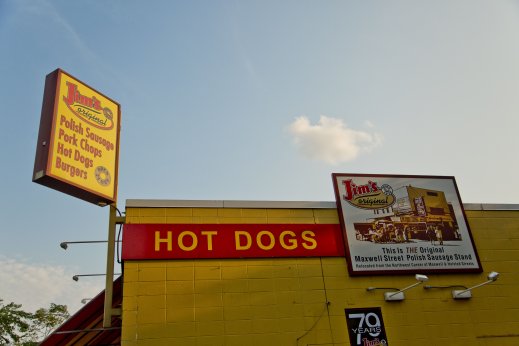 Nightlife in University Village
The stretch of Taylor Street that spans the UIC campus is a popular nightlife destination for folks who live in University Village apartments. The Vintage Lounge on Taylor Street is a good place to find people enjoying the 1920's throwback decor or the open air patio behind the lounge. 
Coffee in University Village
Of course you won't have to walk far to find a Starbuck's near University Village apartments, but another spot with more local flavor is the Coffee Alley, where you can find grad students and other University Village Chicago residents sipping coffee over their laptops.
History in University Village
Fans of the 1980 Blues Brothers film will recall the legendary Aretha Franklin played the owner of the Soul Food Cafe. The Cafe was located at 807 West Maxwell Street in Chicago, and it was the scene of Aretha bustin' out in song after Jake and Elwood drop by to steal away her husband, Matt "Guitar" Murphy, and her busboy, "Blue" Lou Marini, because the band was getting back together.
Read more
Find Apartments in Nearby Neighborhoods
Apartment Buildings in University Village
New University Village Chicago Apartments for Rent