Lincoln Square Apartment Living
Neighborhood Vibe
Lincoln Square apartments are in a charming community with a solid mix of single-family homes, 2- and 3-flat apartments, and medium-sized buildings, making Lincoln Square a cozy neighborhood for apartments without being overly dense. 
Heart of the Neighborhood
Lincoln Square Chicago gets its name from the 16th President of the United States, and the namesake square is where it all happens on any given day. With a traffic-controlled one-way street, this community gathering spot feels plucked right out of a small town.
What We Love Most
Lincoln Square is the epicenter of Chicago's annual Oktoberfest celebrations, owing mainly to the neighborhood's roots as a settling ground for German-speaking immigrants in the 19th and early 20th centuries. Diners and dancers looking for a chance to don lederhosen and say, "Prost!" will find plenty to do in Lincoln Square Chicago every autumn.
Best Way to Get Around
Lincoln Square apartments are near a conveniently located CTA 'L' Brown line stop where Western and Lincoln Ave meet. The no. 49 Western Ave bus is easily accessible, and the no. 81 Lawrence Ave bus spans a good stretch of the Lincoln Square neighborhood. The neighborhood also has many miles of bike-friendly streets.
Find Lincoln Square Apartments
Apartments for rent in Lincoln Square
Around the Neighborhood
General
There are hundreds of vintage Lincoln Square apartments, many renovated and more prominent; this ideal Chicago neighborhood is dense with students, young professionals, and families with renters seeking larger apartments with better value. The apartments are typically found in courtyard buildings, divided houses, and 2-flat and 3-flat boutique buildings.
Read more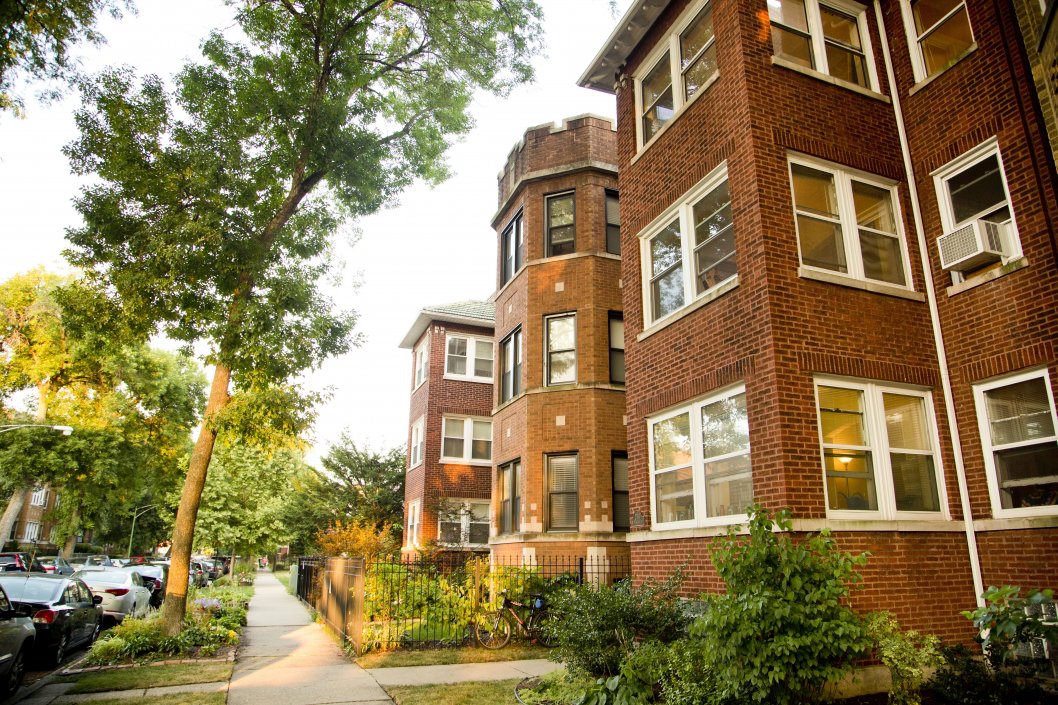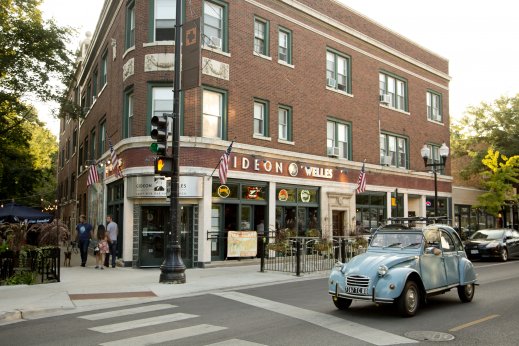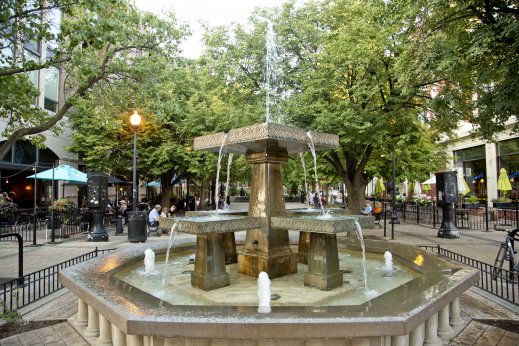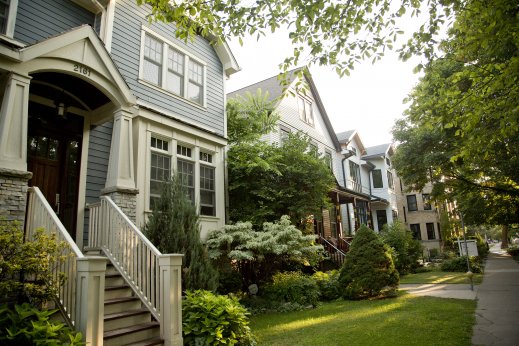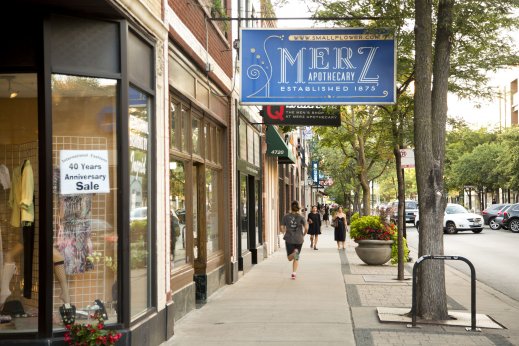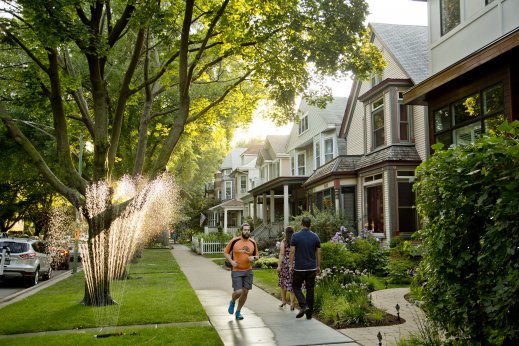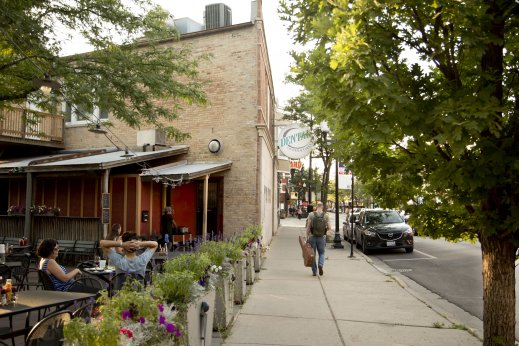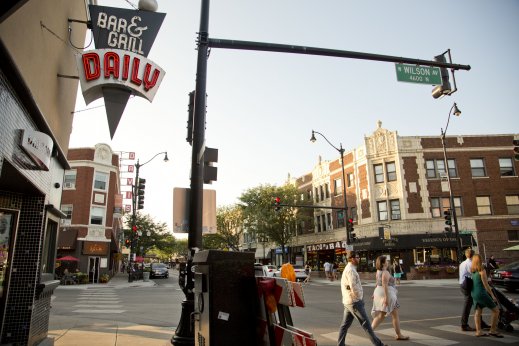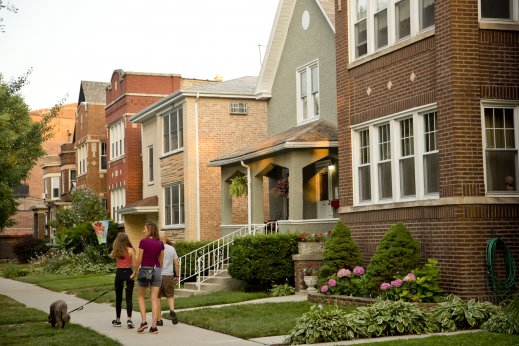 Dining in Lincoln Square
Lincoln Square apartments are located near a healthy variety of restaurants and boutiques along Lincoln Ave just south of Lawrence. The adjacent stretch of Western Ave offers plenty of dining options in Lincoln Square.
Nightlife in Lincoln Square
Lincoln Square apartments are close to the Old Town School of Folk Music, located in Lincoln Square; despite sharing a name with a different Chicago neighborhood, it is a well-known cultural institution that welcomes thousands of students each year. But the school doesn't only teach music; it's responsible for the yearly Chicago Folk and Roots Festival and regularly stages concerts in Lincoln Square.
Read more
Coffee in Lincoln Square
The large and airy Groundswell Coffee Roasters on Damen Ave is a favorite place for Lincoln Square residents to hang out, read a book or converse over a warm cup of java.
History in Lincoln Square
The Lincoln Square neighborhood on Chicago's northwest side is home to the final building in Louis Sullivan's architectural portfolio. The legendary architect's work can be seen in some grand showcases throughout Chicago and the Midwest. Still, his final completed project is on North Lincoln Avenue near the shopping promenade of Lincoln Square. 
Read more
Find Apartments in Nearby Neighborhoods
Apartment Buildings in Lincoln Square
New Lincoln Square Chicago Apartments for Rent