Lincoln Square Apartment Living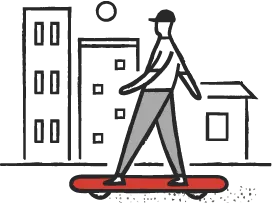 Neighborhood Vibe
Lincoln Square apartments are in a charming community with a solid mix of single-family homes, 2- and 3-flat apartments, and medium-sized buildings, making Lincoln Square a cozy neighborhood for apartments without being overly dense.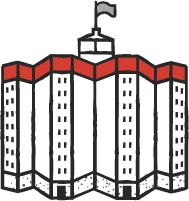 Heart of the Neighborhood
Lincoln Square Chicago gets its name from the 16th President of the United States, and the namesake square is where it all happens on any given day. With a traffic-controlled one-way street, this community gathering spot feels plucked right out of a small town.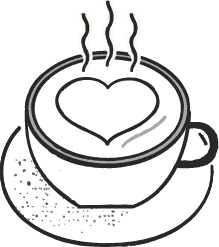 What We Love Most
Lincoln Square is the epicenter of Chicago's annual Oktoberfest celebrations, owing mainly to the neighborhood's roots as a settling ground for German-speaking immigrants in the 19th and early 20th centuries. Diners and dancers looking for a chance to don lederhosen and say, "Prost!" will find plenty to do in Lincoln Square Chicago every autumn.

Best Way to Get Around
Lincoln Square apartments are near a conveniently located CTA 'L' Brown line stop where Western and Lincoln Ave meet. The no. 49 Western Ave bus is easily accessible, and the no. 81 Lawrence Ave bus spans a good stretch of the Lincoln Square neighborhood. The neighborhood also has many miles of bike-friendly streets.
Find Lincoln Square Apartments
Apartments for rent in Lincoln Square
Around the Neighborhood
Where Is Lincoln Square in Chicago?
Seven miles north of the Loop, Lincoln Square evokes a small town feeling within the city. Lincoln Square, Chicago, is bounded by Foster Ave on the North, Leavitt Street on the East, Montrose Ave on the South, and the Chicago River on the West. Is Lincoln Square part of Ravenswood? Ravenswood is the larger neighborhood, often considered to encompass the smaller community of Lincoln Square. Together, Lincoln Square and Ravenswood neighborhoods extend to Bryn Mawr Ave and Peterson Ave on the north and Ravenswood Ave on the east. The larger area includes the Bowmanville, Budlong Woods, and Ravenswood Manor communities.
History of Lincoln Square
In the 1840s German Americans settled in an area of prairie and farmland that would become Lincoln Square. The neighborhood experienced major growth in the early 1900s due to new commercial operations, the installation of electric streetcars, and the opening of the elevated train line. Developers began building homes in the area for people who wanted to live outside of the city while still being able to commute downtown via train. Chicago named the rapidly growing neighborhood Lincoln Square in 1925 to honor Abraham Lincoln.

The Lincoln Square neighborhood is home to the final building in Louis Sullivan's architectural portfolio, The Krause Music Store Building. The legendary architect's work can be seen in some grand showcases throughout Chicago and the Midwest. Still, his final completed project is on North Lincoln Avenue near the shopping promenade of Lincoln Square.
Overview of the Neighborhood
There are hundreds of vintage Lincoln Square apartments, many renovated and more prominent; this ideal Chicago neighborhood is dense with young professionals, and families with renters seeking larger apartments with better value. The apartments are typically found in courtyard buildings, divided houses, and two-flat and three-flat boutique buildings.
There are some cheap Lincoln Square apartments to be seen however those deals are becoming more difficult to find in this highly desired neighborhood. This neighborhood maintains a diverse mix of apartment types. Lincoln Square has somewhat larger rentals than adjacent neighborhoods, which allows for more rent value.
The Lincoln Square neighborhood retains more than a relic of its once uniquely German character. The neighborhood has become a bustling little village with enough variety to keep anyone busy just about any night of the week. There's a healthy variety of restaurants and boutiques along Lincoln Ave just south of Lawrence and a conveniently located CTA 'L' stop just a block off the main drag serviced by the Brown Line.
A gigantic branch of the Chicago Public Library lies directly across the street at the corner of Lincoln Ave and Montrose St. The Old Town School of Folk Music can be found in Lincoln Square, Chicago. Old Town School of Folk Music is a unique teaching and performance organization for both adults and children that has up to 7,000 students per week come through its doors. In addition to its concerts, classes, workshops, and other offerings, this cultural institution is responsible for the yearly Chicago Square Roots Festival held in the adjacent Welles Park. With its expansive swath of 15 acres of green grass, Welles Park covers enough territory to accommodate several baseball diamonds and a playground.
Lincoln Square, Chicago, includes the smaller neighborhoods of Budlong Woods, Ravenswood Gardens, and Bowmanville.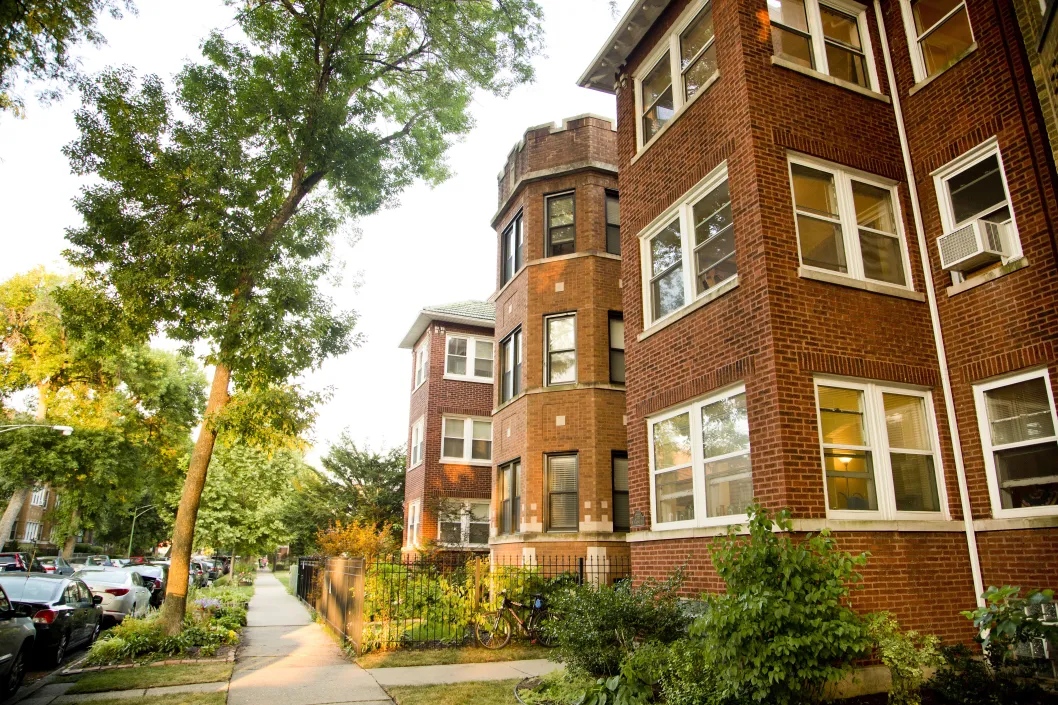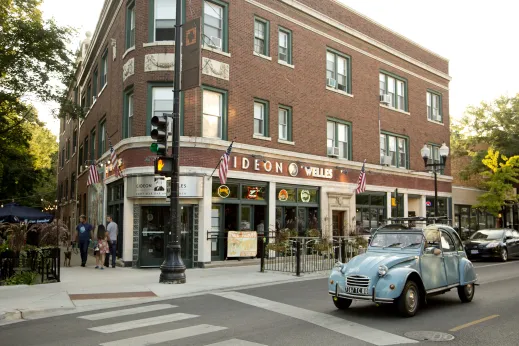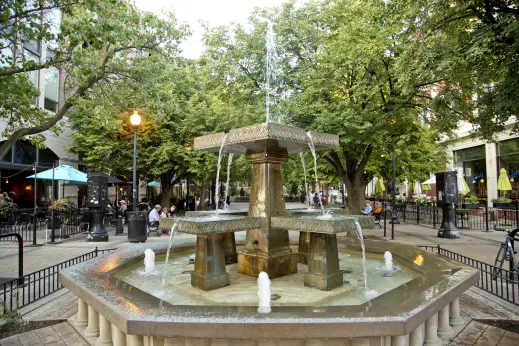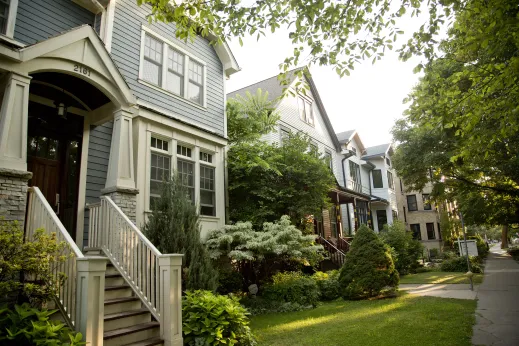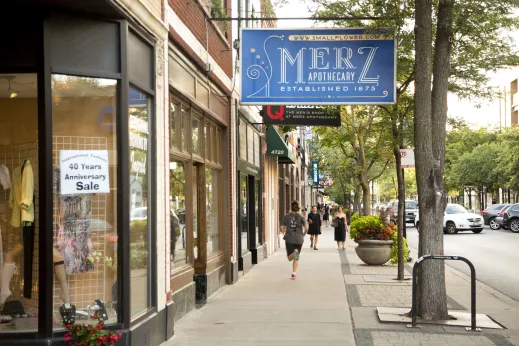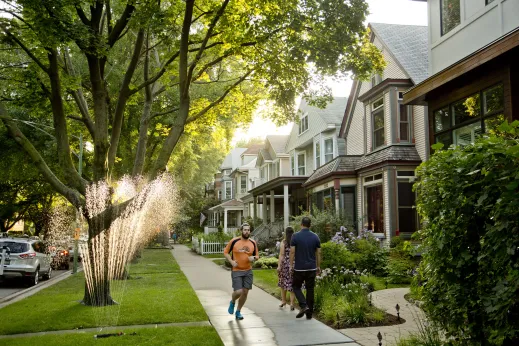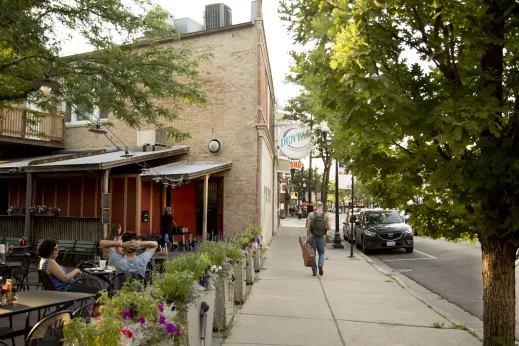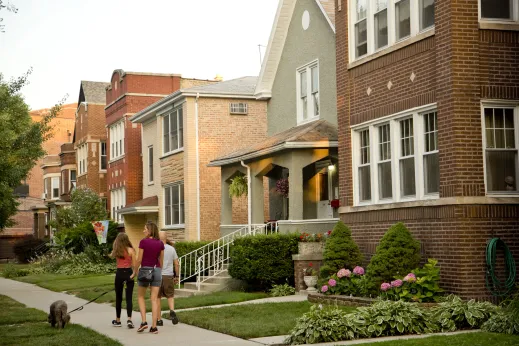 Demographics of Lincoln Square, Chicago
Lincoln Square has a population of 40,494 people according to 2020 Census data. The median age of the neighborhood is 35 years old, with 32% of the population between 20 to 34 and 25% aged 35 to 49. The neighborhood's quiet, residential qualities make it attractive to families, as well as those in their late 20s and 30s looking to move away from the hustle and bustle of the city.
Lincoln Square boasts a higher median household income than Chicago as a whole at $81,000, compared to the city's median of $62,000. For 36% of neighborhood residents who make more than $75,000 per year, less than 20% of their income goes toward housing costs. Renters occupy 61.5% of housing units in Lincoln Square, Chicago.
Weather in Lincoln Square, Chicago
What is the weather like in Lincoln Square, Chicago? Average temperatures are about the same as the rest of Chicago. During Chicago's beautiful summers, temperatures range from 63 to 82 degrees in Lincoln Square. Fall and spring can fluctuate in temperature quite a bit with averages ranging from 35 to 70 degrees. Grab a warm coat, winter temps are on average 22 to 45 degrees. As for snow and rain, Lincoln Square receives 13 percent more precipitation on average than Chicago combined with 75 days of precipitation per year. Conditions can certainly become icy during the winter with all that precipitation — boots with good traction are a must.
Amenities in Lincoln Square, Chicago
Local Shopping and Dining
Lincoln Square, Chicago, offers a healthy variety of restaurants, cafes, and boutiques. Just south of Lawrence along Lincoln Ave, renters will find the commercial heart of the neighborhood. Through the Lincoln Square arch, gourmet restaurants, European-style cafes, and specialty stores abound. The neighborhood beautifully decorates Lincoln Ave during the holidays with lights and a Christmas tree. Lincoln Square apartments are also near many wonderful restaurants, shops, and cafes outside of this central shopping district, especially along Western and Lawrence.

Looking for highly acclaimed eats? Lincoln Square, Chicago, is home to five restaurants recommended by the Michelin Guide, including Michelin-starred Goosefoot and Bib Gourmand-awarded Luella's Southern Kitchen. The three other Lincoln Square restaurants in the guide are Gather, Bistro Campagne, and The Warbler.
Best Restaurants in Lincoln Square
Gene's Sausage Shop and Delicatessen
Gather
Luella's Southern Kitchen
Goosefoot
Bistro Campagne
The Warbler
Café Selmarie
Jibek Jolu
Sushi Tokoro
Fork
Jerry's Sandwiches
Artango Bar & Steakhouse
Roots Handmade Pizza
Best Coffee Shops in Lincoln Square
Oromo Cafe
Beans & Bagels
Geraldine's
Baker Miller
The Green Post
Cafe ZoZo
The Book Cellar (cafe inside the bookstore)
Café Selmarie
Best Bars in Lincoln Square
The Sixth
Bourbon Cafe
The Green Post
The Warbler
Gideon Welles Craft Beer Bar & Kitchen
Daily Bar & Grill
Artango Bar & Steakhouse

Entertainment and Recreational Activities
Lincoln Square is home to some of the best festivals in Chicago. Every September Lincoln Square celebrates its German heritage with the German-American Oktoberfest, featuring food, music, and dancing. Apple Fest celebrates the beginning of fall with pie, cider, and even apple pizza. One of the biggest festivals in Lincoln Square in the summer is the yearly Square Roots Festival hosted by the Old Town School of Folk Music. Despite sharing a name with a different Chicago neighborhood, the Old Town School of Folk Music is a well-known cultural institution that welcomes thousands of students each year.
Looking for year-round entertainment in Lincoln Square, Chicago? The Davis Theater, a historical movie house built in 1918, still shows the newest movie releases with a full-service bar and restaurant, Carbon Arc, connected to it. The Conrad Sulzer Regional Library in Lincoln Square, one of Chicago's best library branches, is also worth a visit for all of your literary needs.
Neighborhood Attractions in Lincoln Square
The Davis Theater
DANK Haus German American Cultural Center
Old Town School of Folk Music
Conrad Sulzer Regional Library
Parks in Lincoln Square
Winnemac Park
River Park
Vogle Playlot
Gross Park
Sunken Gardens Park
Horner Park
Jacob Park
Events and Festivals in Lincoln Square
Lincoln Square Farmers Market (May-November)
Maifest (Late May/Early June)
Lincoln Square Summer Concert Series (June-August)
Square Roots Festival (July)
German-American Oktoberfest (September)
Apple Fest (Late Sept./Early Oct.)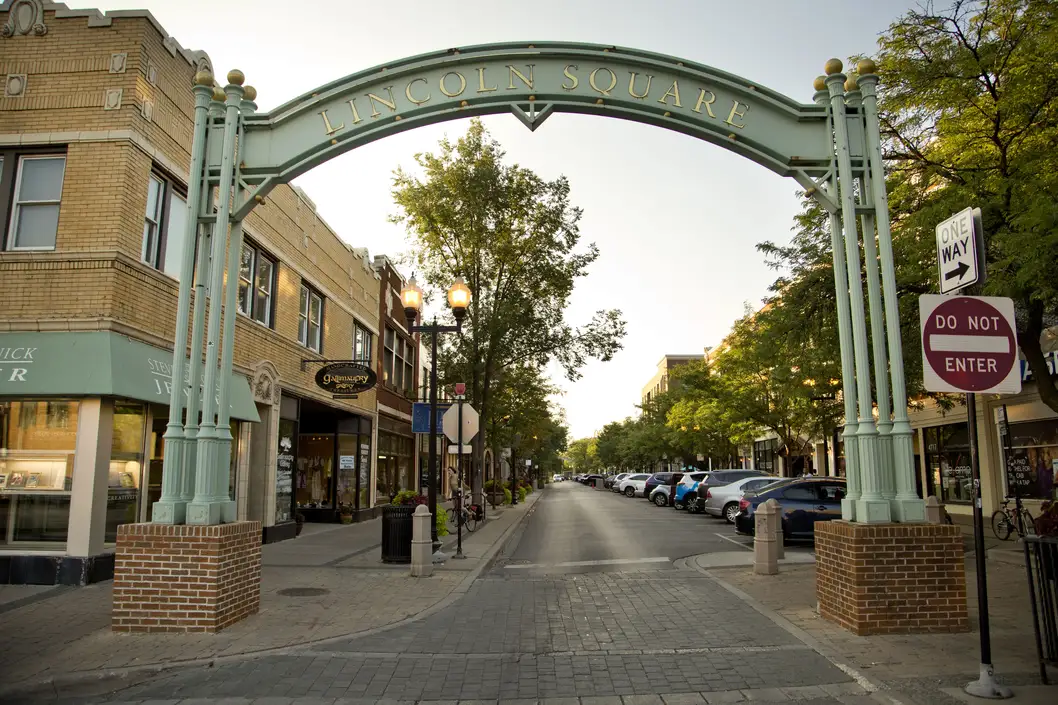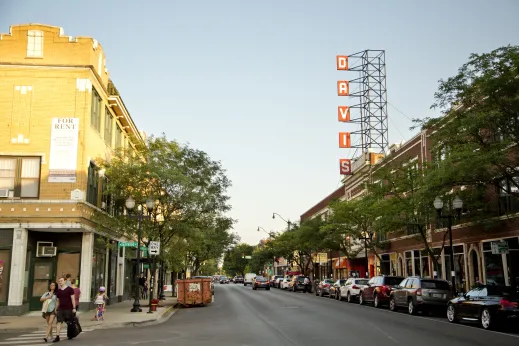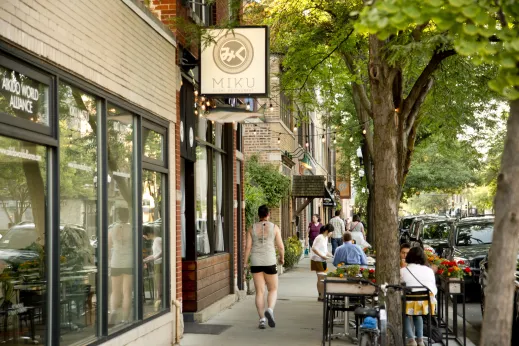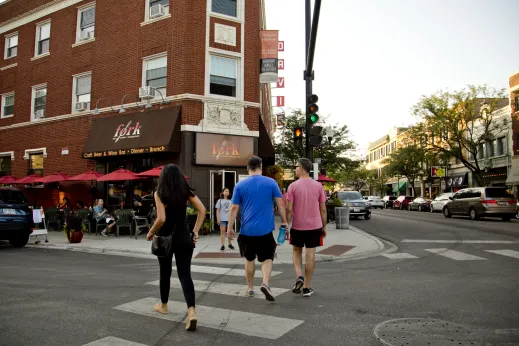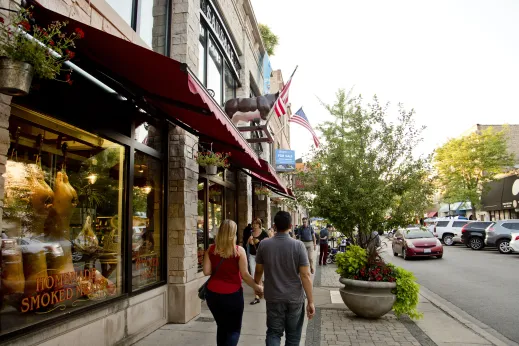 Transportation in Lincoln Square, Chicago
Lincoln Square apartments are near many options for public transportation, including two CTA Brown Line stations, Rockwell and Western. The neighborhood is also close to the Ravenswood Metra station for residents looking to travel to the suburbs and elsewhere in Chicago. Living in Lincoln Square provides easy access to Lake Shore Drive, which is just 10 minutes away. Bikes and scooters are also popular for navigating the Lincoln Square neighborhood in Chicago.
Access to Highways Near Lincoln Square
Lake Shore Drive (U.S. Route 41) to the east - Lawrence or Montrose Ave exits
Kennedy Expressway (I-90) to the west - Lawrence Avenue exit, east toward Lake Michigan
CTA Bus Routes in Lincoln Square
11 Lincoln
49 Western
49B Western
50 Damen
78 Montrose
81 Lawrence
Metra Train Stops Near Lincoln Square
Union Pacific North Line (Ravenswood Station)
Distance to the Loop and Other Notable Locations
Lincoln Square is nine miles northwest of Downtown Chicago, making it the perfect neighborhood to escape the hustle and bustle of the city. Commuting to the Loop and the rest of Chicago is convenient due to Brown Line access, a variety of buses, and proximity to Lake Shore Drive. There are plenty of nearby attractions to Lincoln Square as well, including Wrigley Field just 10 minutes away via car.
Wrigley Field - 2.7 miles southeast
Lincoln Park Zoo - 5.6 miles southeast
United Center - 7 miles south
O'Hare International Airport - 10.4 miles west
Navy Pier - 8.3 miles southeast
Millennium Park - 9 miles southeast
The Loop - 9.5 miles southeast
Soldier Field - 10.5 miles southeast
Guaranteed Rate Field - 11.5 miles southeast
Museum of Science and Industry - 15.8 miles southeast
University of Chicago - 16.2 miles southeast
Midway International Airport - 17.6 miles southwest
Parking in Lincoln Square
What's parking like in Lincoln Square, Chicago? Parking options include free parking, permit parking, and metered parking. Like many other neighborhoods, parking availability in Lincoln Square can vary by location and time of day. Fortunately, parking is usually not too hard to find in the neighborhood. Commercial areas have metered parking along the streets and in public lots. Remember to always check street signs with parking rules, especially on streets requiring permits. If you reside within one of these permit parking zones, check the Office of the City Clerk to see if you qualify for a Residential Zone Parking Permit. Weather and street cleaning can also affect parking rules, so double check the signs.
Metered public lot outside the CTA Brown Line Western Station
Metered public lot at the corner of Western and Leland
Metered public lot on Lincoln across from the Old Town School of Music
Metered street parking available throughout the commercial districts

Schools in Lincoln Square, Chicago
Public, Private, and Charter Schools in Lincoln Square
Lincoln Square offers many wonderful schools for families in the neighborhood. Schools in Lincoln Square range from elementary age to high school age. The neighborhood also offers many alternative options like Montessori Schools and Lycee Francais de Chicago. Learning is also lifelong in Lincoln Square through educational programs at DANK Haus German-American Cultural Center and Old Town School of Folk Music.
Adler Schools
Eliza Chappell School
Lycee Francais Chicago
Lyman Budlong Public School
Montessori Gifted Prep School
Northside College Prep School
North Park Elementary School
North Shore Junior Academy
Pilgrim Lutheran
Ravenswood Montessori School
Queen of Angels Elementary School
St. Hilary's Elementary School
St. Matthias School
Waldorf School
Waters School
Real Estate in Lincoln Square, Chicago
Find Apartments in Nearby Neighborhoods
Apartment Buildings in Lincoln Square
New Lincoln Square Chicago Apartments for Rent