Logan Square Apartment Living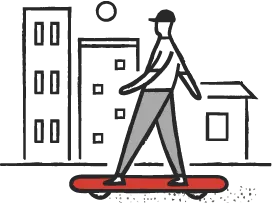 Neighborhood Vibe
Logan Square apartments are in a Chicago neighborhood that has undergone massive change over the past decade, transforming from a working-class enclave to a hotbed for artists, chefs, and other bohemian types. Classic greystone buildings are easily spotted on the boulevards, stately mansions, and vintage courtyard buildings. Single-family homes are abundant on Logan Square's side streets, giving the community a homey feel that's evident while strolling to get a coffee or pick up fresh produce at the weekend farmer's market.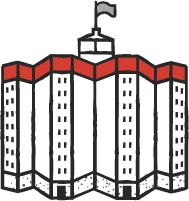 Heart of the Neighborhood
Palmer Square is a favorite among locals. This seven-acre green space was envisioned in the 1870s as part of the city's boulevard system and still serves as a popular congregating space for residents today. Pack a picnic, bring a book, or pause for a moment to appreciate this unique Logan Square park.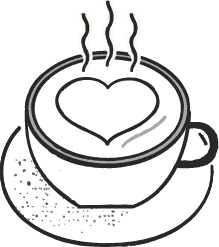 What We Love Most
While it's not the only neighborhood in Chicago built around the Park Boulevard System, Logan Square's namesake park has a quirky feature that you won't find in other Chicago communities. The Comfort Station appears to be a humble Tudor-style cottage from the outside. Still, this formerly neglected public building has been restored to match its original 1920s appearance with an expanded mission for modern times. The Comfort Station regularly hosts art exhibitions, workshops, lectures, and film showings for the community.

Best Way to Get Around
The CTA Blue line serves downtown and O'Hare, making Logan Square Chicago an ideal place to rent an apartment for folks who like the value of living a bit further outside of downtown while traveling at a moment's notice. The Kedzie Ave and Fullerton Ave buses are convenient for most short trips, and of course, there are many bike-friendly streets and the 606 trail at the neighborhood's southern edge.
Find Logan Square Apartments
Apartments for rent in Logan Square
Around the Neighborhood
General
Renters who want to find Logan Square apartments will have their choice among various styles and sizes. There are some studios and 4-bedroom apartments for rent, but these are less popular among the overall stock of Logan Square options for rentals. The most popular unit type in this north side Chicago neighborhood is the 2-bedroom, comprising more than half of the apartments in Logan Square listed for rent in the previous year. Renters looking for 1-bedrooms or 3-bedroom flats can also find what they're looking for in Logan Square, no doubt about it.
How about the price? Logan Square rents have climbed upward in the last five years, but most apartments for rent in this neighborhood are below $2,500 per month. Renters will find decent value here, and proximity to the CTA Blue line (which goes to O'Hare airport and the Chicago Loop) makes commuting relatively painless.
The residential streets in this classic Chicago neighborhood are lush with trees. They're primarily quiet and peaceful. The homes along the vast and majestic thoroughfares are a mixture of architecturally eclectic mansions, beautifully maintained vintage buildings, single-family houses, and 2-flats. You'll find a diverse variety of smaller buildings, providing a choice of new and old for renters looking for Logan Square apartments. Logan Square renters can appreciate living near the iconic Logan Square theatre. There's also a diverse and up-and-coming food scene in Logan Square. This neighborhood has more coffee shops than most neighborhoods in the city, a handful of new micro-breweries, and beautiful parks and boulevards right outside the door.
Renters looking for apartments in Logan Square will find different prices, locations, sizes, and amenities. Rentals found in Logan Square include new apartments, rooms for rent, houses for rent, cheap apartments, condos for rent, townhouses for rent, and vintage apartments, representing most rentals here.
Popular Apartment Buildings in Logan Square
With its lush and quiet streets, Logan Square Chicago has attracted renters from dog owners all over Chicago. One will not have to look far to find pet-friendly apartments for rent in Logan Square, as many landlords have met the demand for allowing pets in apartments. Logan Square Dog Park is the central dog-friendly park in the area.
Logan Square Chicago has many beautiful parks; the largest is Palmer Square Park in the middle of the neighborhood. Other parks include Kosciuszko Park, Mozart Park, Monticello Community Garden, Paradise Garden, Unity Park, Julia de Burgos Park, Logan Square Park, Haas Park, 606 Trail, Lucy Flower, and Bloomingdale Trail and Park.
Logan Square Schools
Charles Darwin Public School
James Monroe Public School
Lorenz Brentano School
St John Berchmans School
Our Lady of Garde Catholic School
Chicago International Charter School
Drummond Montessori Magnet School
Mozart Elementary School
Goethe Elementary School
St Sylvester's School
Salem Christian School
Moos Elementary School
Salmon P Chase Public School
Funston Elementary School
Pulaski International School
Sharon Christa McAuliffe Elementary School
Richard Yates Elementary School
Harriet Beecher Stowe School
Search Logan Square Apartments by Size
Refine your search for Logan Square apartments to find your perfect apartment based on size and budget by searching Logan Square studio, one-bedroom, two-bedroom, three-bedroom, & 4 bedroom apartments for rent.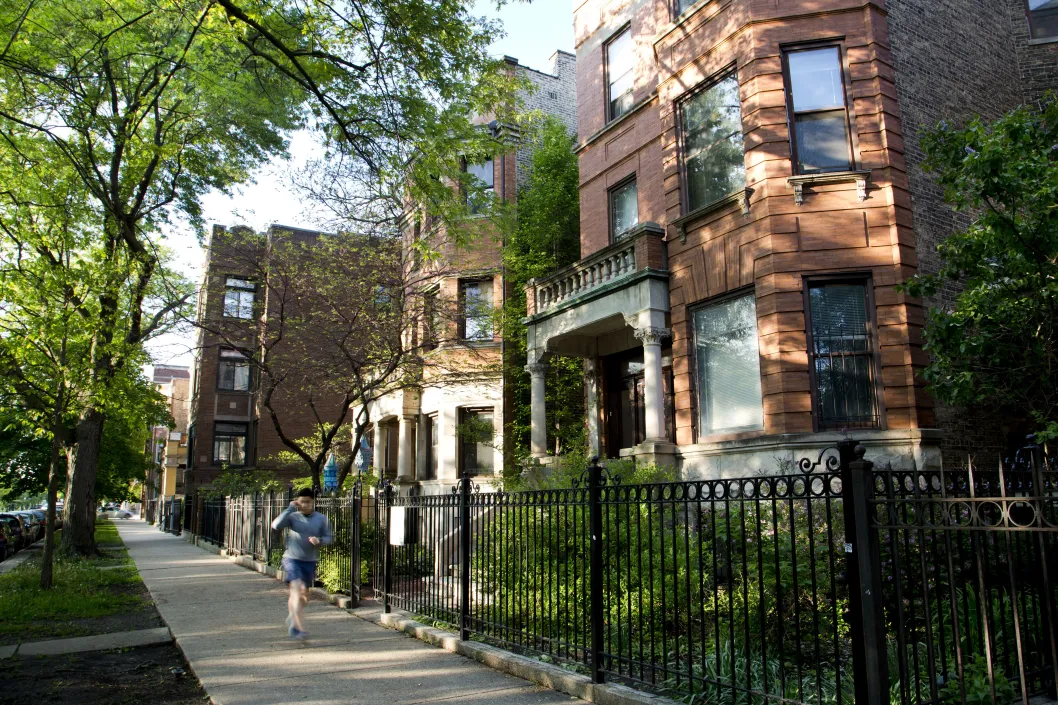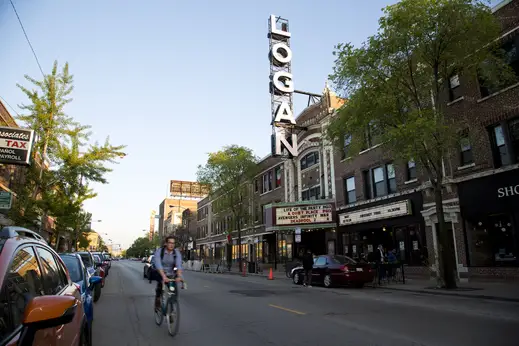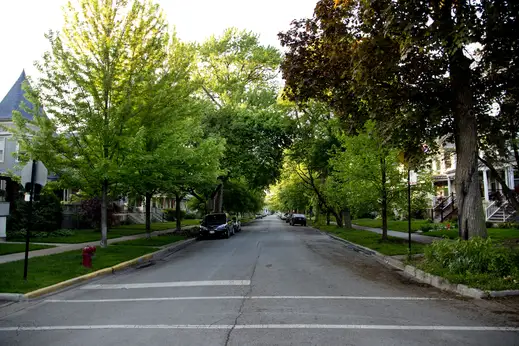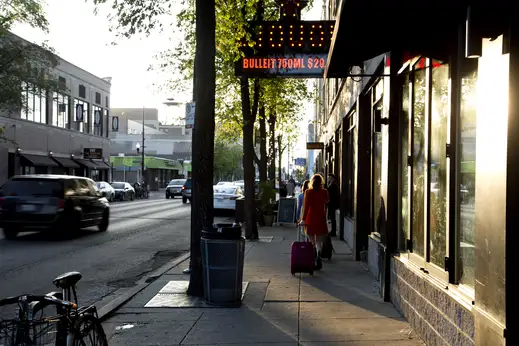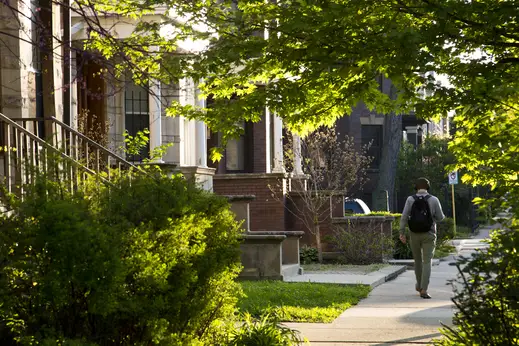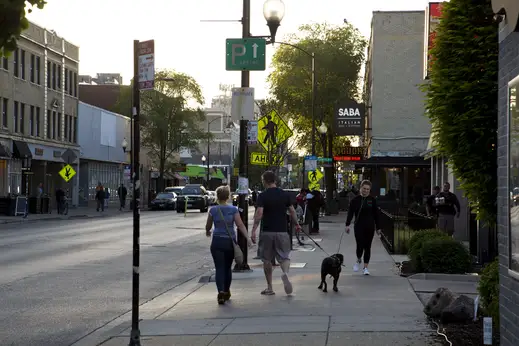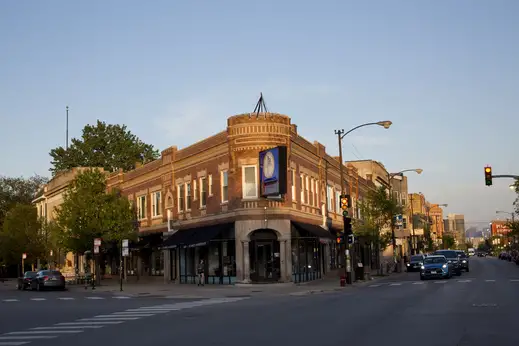 Nightlife in Logan Square
Hopewell Brewing Company evokes a bustling cafeteria with a wide-open floor plan, but the only thing that you'll get schooled in is fantastic craft beer. Maybe a table game or two for good measure. Lost Lake Tiki Bar is a marvelous escape from the urban jungle to a more tropical state of mind (delicious high-proof drinks are a helpful travel companion). Locals love the patio and upcycled glassware at Best Intentions, another venue serving refined drinks in a very laid-back atmosphere.
Live music venues along Milwaukee Avenue provide a steady stream of concerts and live shows. For old-school arcade games, check out the Emporium outpost in Logan Square.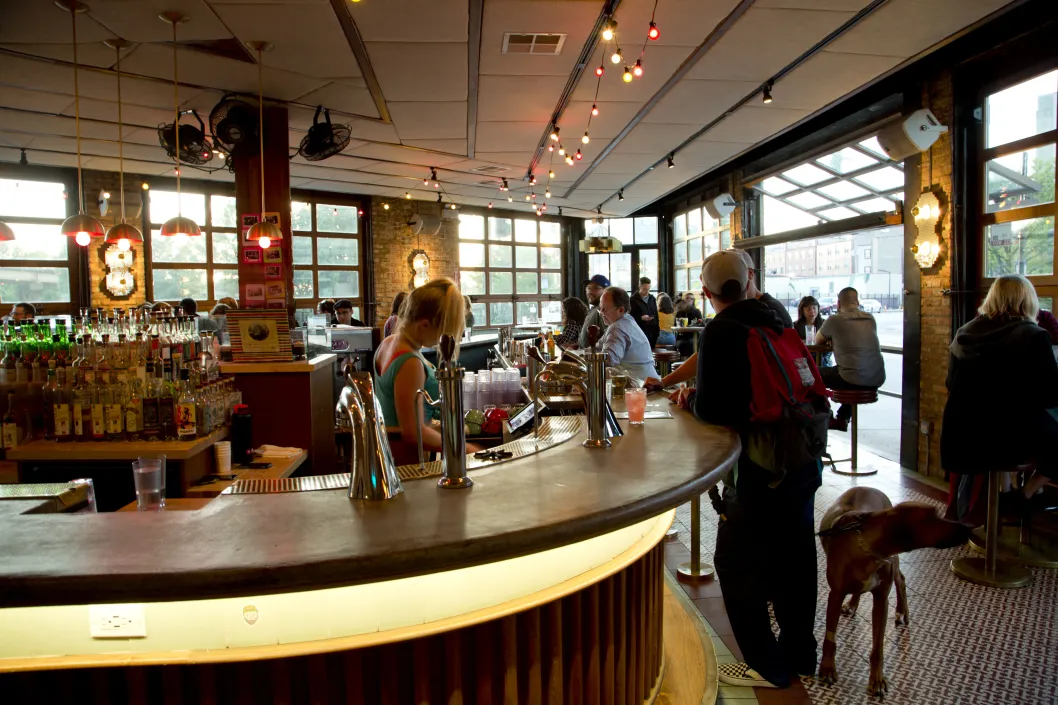 History in Logan Square
Father & Son pizzeria opened in 1947 at the corner of Diversey and Whipple in Chicago's Logan Square neighborhood. After seven years, it was acquired by 24-year-old Marshall Bauer, who coaxed his father into joining him a few years later. Together they became the earliest progenitors of pizza delivery that pioneered slinging piping hot pizza to many surrounding Chicago apartments. By 1963, their thin-crust pizza was so popular that they expanded and settled into their current location, 2475 N Milwaukee Avenue in Logan Square. In the early 1990s, Marshall Bauer and his son Jay launched Nation Pizza Products and began producing hundreds of thousands of pizzas for grocers, schools, baseball parks, and other foodservice businesses. Meanwhile, Father & Son established a catering division called "Marcello's" and expanded the core restaurant business to new locations in Old Town and, more recently, Northbrook. Marshall's wife Abbe and his son Bill operate the pizzerias, where the menus have expanded, and banquet options are now available. Today, Marcello's is the primary name of the Father & Son pizzerias.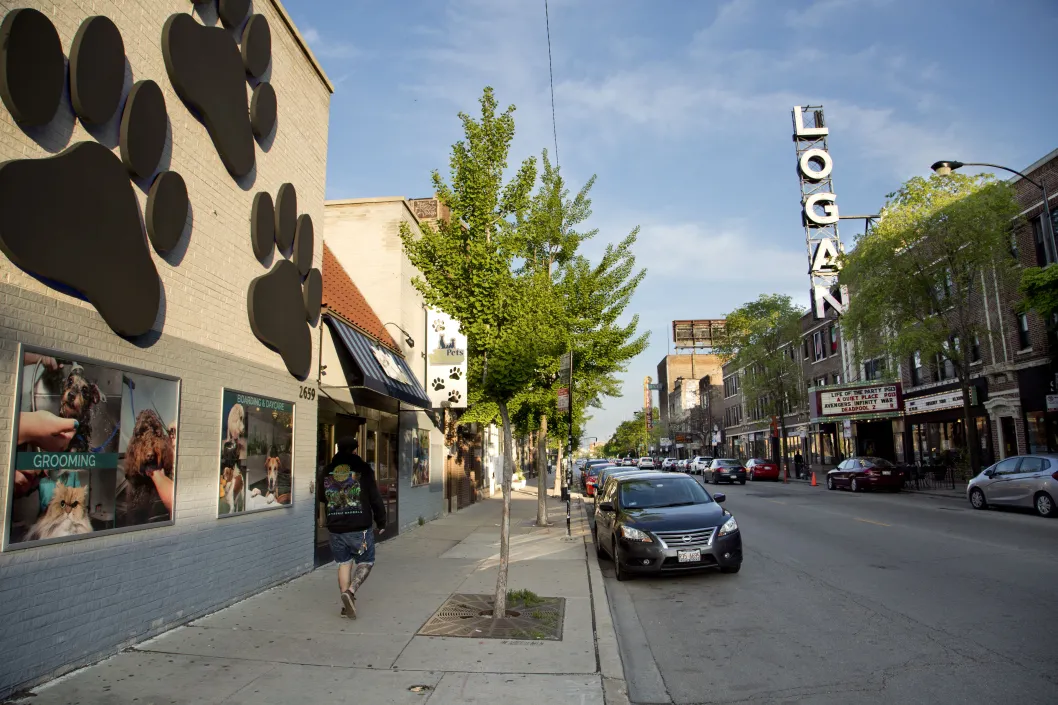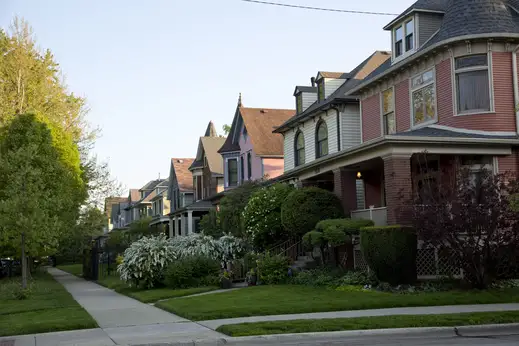 Find Apartments in Nearby Neighborhoods
Apartment Buildings in Logan Square
New Logan Square Chicago Apartments for Rent