Bridgeport Apartment Living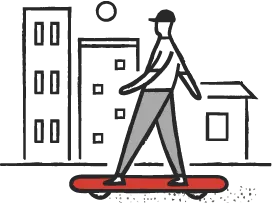 Neighborhood Vibe
Bridgeport apartments are frequently found in vintage two- and three-flat apartment buildings, sub-divided homes, and mid-rise apartment buildings. A very residential community with eclectic dining options, thanks primarily to neighboring communities steeped in Mexican, Italian, and Chinese heritage.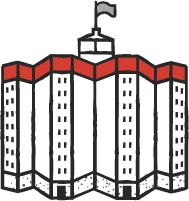 Heart of the Neighborhood
Many businesses and restaurants in Bridgeport Chicago are located near the intersection of Halsted St and 31st St.; a sprawling nature reserve at Palmisano Park is along Halsted St, offering apartment renters in Bridgeport plenty of green space.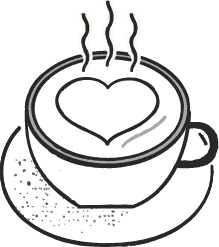 What We Love Most
The Korean-Polish fusion cuisine of Kimski is a Bridgeport neighborhood favorite. The small diner is attached to Maria's Packaged Goods, another beloved institution in Bridgeport, where patrons can spill over to enjoy some fantastic brews to go with their constantly changing menu, and creative ingredients offer apartment renters in Bridgeport a good dose of comfort food when they need it.

Best Way to Get Around
From your apartment, getting around Bridgeport via 35th/Halsted, I-90, or I-55 are some popular options, or apartment renters in Bridgeport can choose the CTA Orange/Red or Metra RI to venture out to other parts of the city. 
Find Bridgeport Apartments
Apartments for rent in Bridgeport
Around the Neighborhood
General
Bridgeport apartments deliver superb value with its hefty stock of rental options throughout this popular Chicago neighborhood. Apartments in Bridgeport will usually be found in two- and three-flat apartment buildings, single-family houses divided into multiple apartments, new apartment buildings, coach houses, and above retail shops along the main streets. The apartments for rent veer towards a vintage style in charming brick buildings, and the new apartment buildings offer superior finishes and design.
Bridgeport apartments are in a storied and colorful Chicago neighborhood that has played various roles in Chicago's civic, political, and sporting history. Five of Chicago's mayors hailed from this working-class neighborhood, including a father and son pair of mayors, Richard M. Daley and Richard J. Daley. The 2005 World Series Champion Chicago White Sox plays baseball in Guaranteed Rate Field near Bridgeport's southeast boundary. Bridgeport was home to Chicago's oldest bar, Schaller's Pump, which operated for more than 135 years until finally closing in 2017, so that goes to show how deep some of the roots can run in this historic neighborhood.
Commuting from Bridgeport apartments is convenient because this neighborhood is situated just southwest of the Chicago Loop and adjacent to Pilsen, McKinley Park, Bronzeville, Back of the Yards, and Chinatown. For drivers, Bridgeport is positioned between the I-55 Stevenson Expressway north and the I-90/94 Dan Ryan Expressway east. There are many CTA Bus routes in Bridgeport, including CTA route #'s: 8, 24, 31, 35, 39, 44, and 62. The CTA Orange Line is accessible beside Archer Avenue at both the Ashland and Halsted stations for public transportation. The Red Line is available at the Sox-35th station, while the Green Line is accessible from the 35th-Bronzeville-IIT station. You will find the Metra station next to these stations at 35th Street with service on the Metra RI Line.
With all that history in mind, there's a vibrancy that renters can notice while they rent Bridgeport apartments. Halsted St is the hub for most of the neighborhood's eateries, and many Bridgeport apartments are located only a short walk from Halsted. The restaurant scene is diverse, offering apartment renters to sample Mexican, Chinese, Japanese, Korean, and American fare. One of the city's most popular breweries is located in Bridgeport. Apartment renters and fans of creative craft brews can visit Marz Community Brewing at 3630 S Iron St, near the South Branch of the Chicago River and along Bridgeport's southwestern edge.
Apartment renters who need a reliable wrench shop for their bicycles can visit Blue City Cycles, a bike shop on the corner of S Halsted St and W 32nd St. Popular hangout spots in Bridgeport include Maria's Packaged Goods, the Bridgeport Art Center, Donovan Park, Wilson Park, McGuane Park, Bossley Park, and the massive Palmisano Park.
Explore Bridgeport Apartments by Size
Refine your search for Bridgeport apartments to find your ideal apartment based on the number of bedrooms. Browse Bridgeport studio apartments, 1-bedroom apartments, 2-bedroom apartments, 3-bedroom apartments, and 4-bedroom apartments for rent.
Schools in Bridgeport Chicago
Pui Ying Art School
Greene Elementary School
Namaste Charter School
Perspectives/IIT Math & Science Academy
James Ward Elementary School
Holden Elementary School
St Mary Perpetual help High School
St Barbara Catholic Elementary School
Armour Elementary School
Haines Elementary School
Trinity School
Bridgeport Academy Center
Robert Healy Elementary School
McClellan Elementary School
Bridgeport Catholic Academy
Air Force Academy High School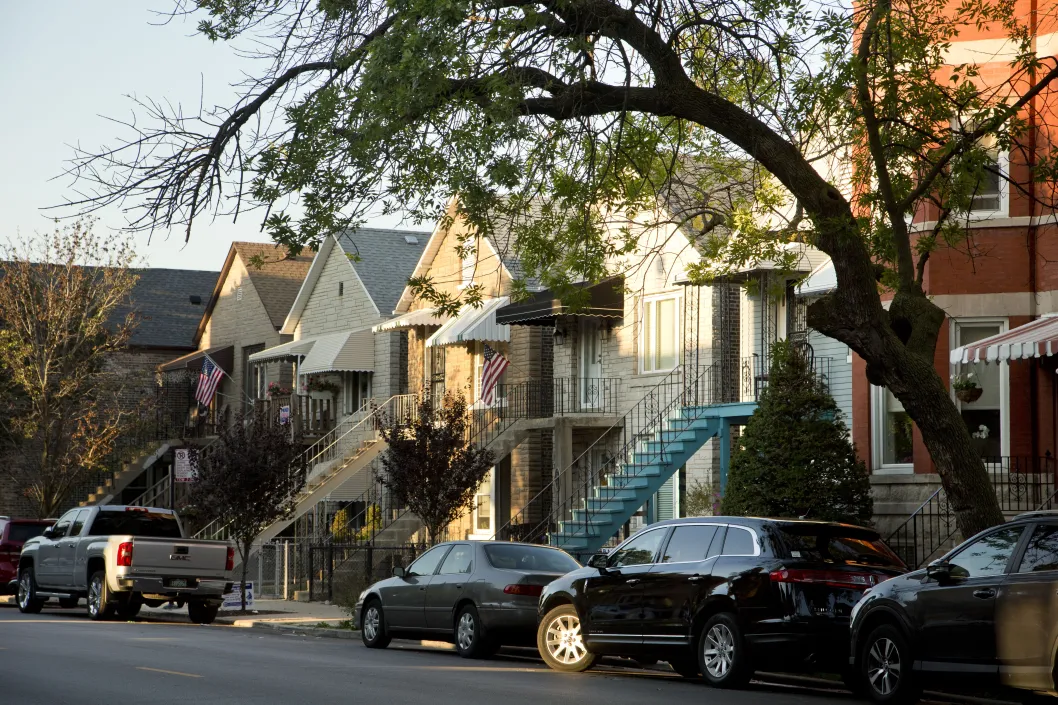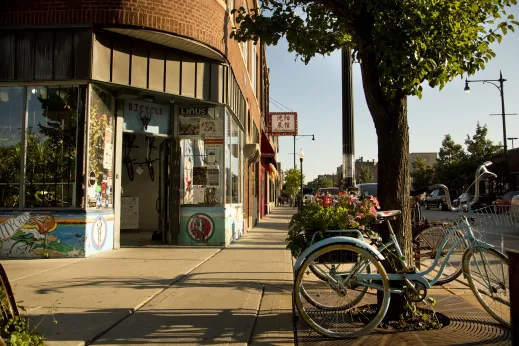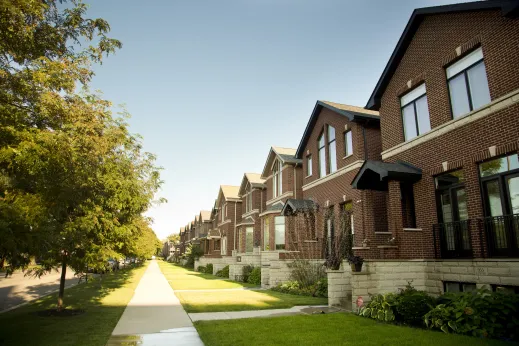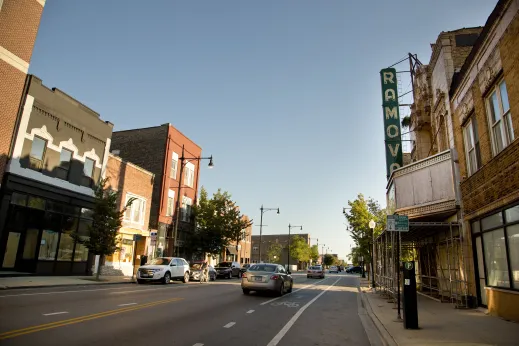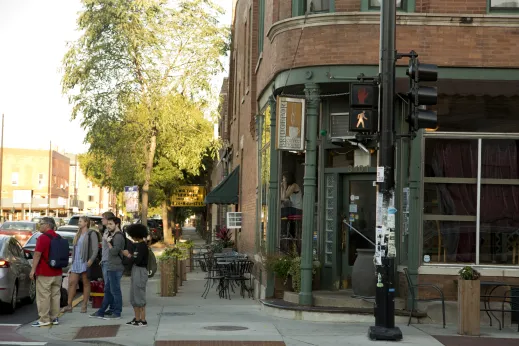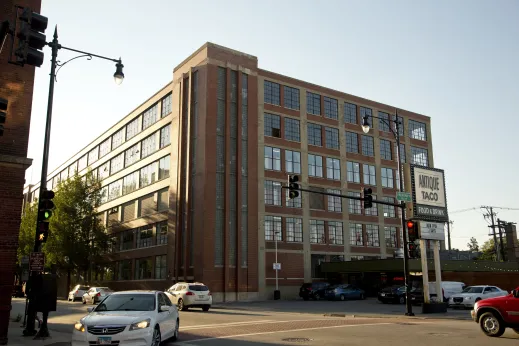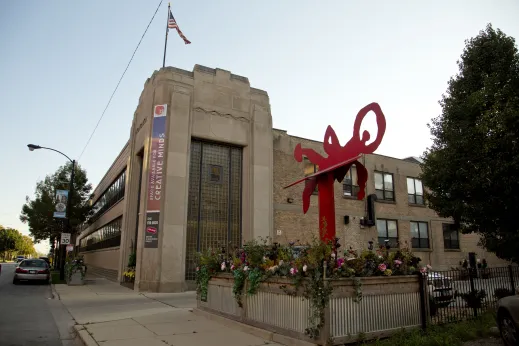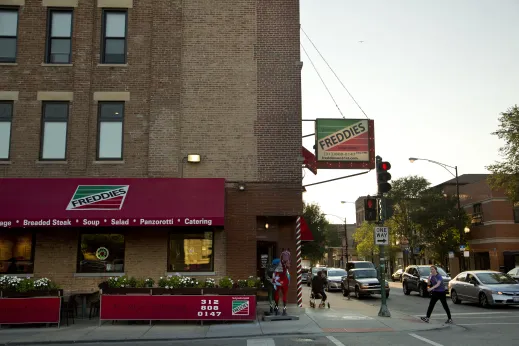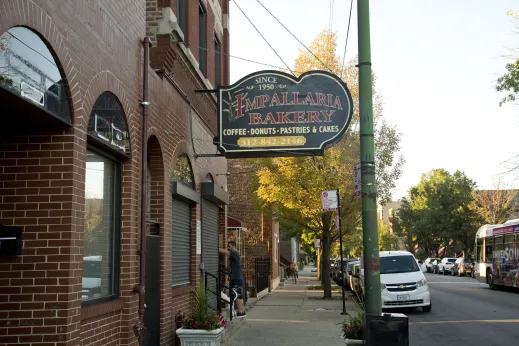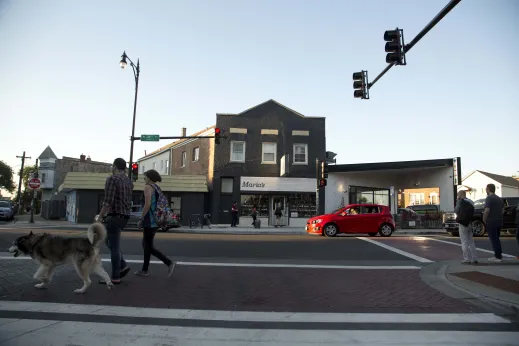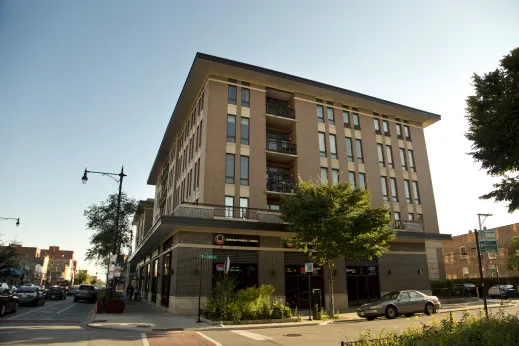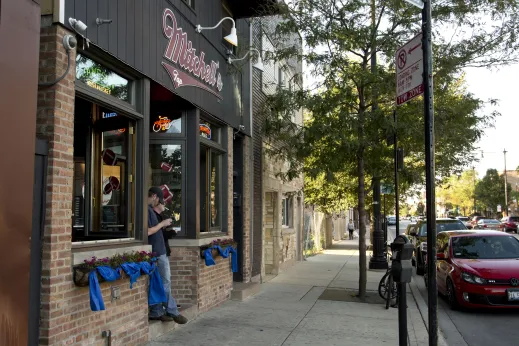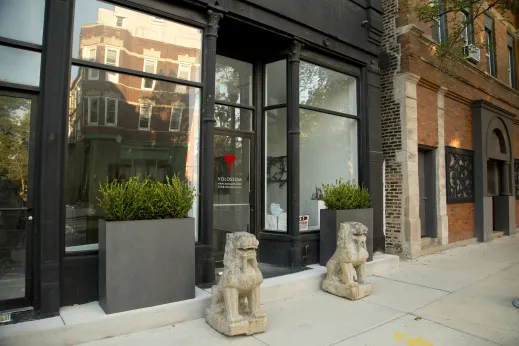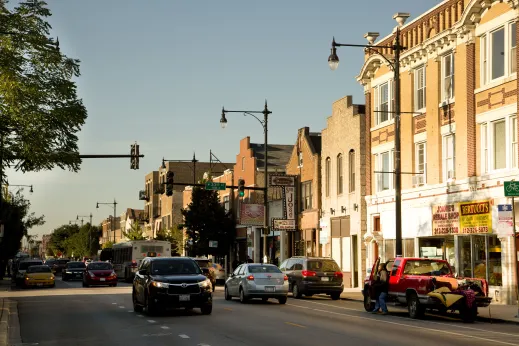 History in Bridgeport Chicago
Bridgeport Chicago apartments are close to some exciting baseball history: In 1933, the first-ever All-Star Game was hosted in Bridgeport at Old Comiskey Park at the corner of 35th St and Shields Ave.
Find Apartments in Nearby Neighborhoods
Apartment Buildings in Bridgeport
New Bridgeport Chicago Apartments for Rent