Gold Coast Apartment Living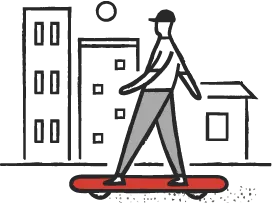 Neighborhood Vibe
Gold Coast Chicago apartments coexist alongside architecturally magnificent, historic mansions, but there's also an abundance of affordable apartment and condo rentals.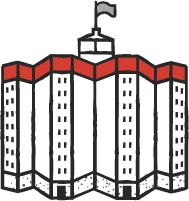 Heart of the Neighborhood
The Gold Coast is home to Walton and Oak streets, with their upscale boutiques and endless choices of luxury apartments. Illustrious mansions, formerly the homes of Chicago's bygone commercial barons, Astor, Goethe, and Schiller streets blend with newer luxury buildings to create a veritable fortress around Lake Shore Drive. This street appeal lends to the gilded moniker of this neighborhood.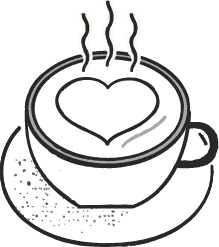 What We Love Most
Wander north on Rush Street, and you'll find many of Chicago's best steak and seafood restaurants and excellent cocktail bars and nightclubs, such as Sparrow, Gibsons, Morton's, and Booth One (the reinvented version of the legendary Pump Room).

Best Way to Get Around
If you rent an apartment on the Gold Coast, walking is the ideal form of transportation. Lake Shore Drive is the most expedient local option to stroll out of the Gold Coast. Gold Coast dwellers may find that public transit is a bit wanting in this pocket of town, but the 'L' Red line stations at Clark/Division or Grand offer outlets at the north and south ends of the neighborhood.
Find Gold Coast Apartments
Apartments for rent in Gold Coast
Around the Neighborhood
General
Renters in Chicago looking for Gold Coast apartments for rent will find places close to the city's vaunted retail districts and celebrated restaurants. The Magnificent Mile -- which includes Water Tower Place, the John Hancock Center (now known as 875 N Michigan Ave), The Drake Hotel, and the Four Seasons -- is practically at the doorstep of many apartments. With Oak Street Beach and the Lakefront Trail on the east end, the Gold Coast Chicago has it all.
The average rent for a Gold Coast studio is slightly below $1,500. The rent jumps to an average of $2,000 for one bedroom, more oversized two bedrooms exceed $2,600 per month, and three bedrooms average over $8,000 per month. Four-bedroom apartments in the Gold Coast are part of a small inventory and are usually luxury penthouse units with high-end rents. The Gold Coast is generally considered when renters are seeking downtown Chicago rentals.
Speaking of Gold Coast apartments, there are plenty of them. This centrally located neighborhood is dense with residential real estate, albeit many apartments are located in high-rise buildings rather than single-family homes. But many architecturally magnificent historic mansions along Astor, Goethe, and Schiller streets exist. There's also an abundance of affordable apartments and condo rentals, primarily in newer high-rise and mid-rise buildings of slightly older age. Vintage apartments can be found within the Gold Coast, no problem.
When you rent an apartment on the Gold Coast, it is easy to wander north on Rush Street and find many of Chicago's best steak and seafood restaurants, like Hugo's Frog Bar, Somerset, Maple & Ash, Nico Osteria, Del Frisco's, Le Colonial, Fig & Olive, Gibson's Steakhouse, Morton's and Carmine's Clam Bar, as well as several different cocktail bars and nightclubs. The Gold Coast is also home to Walton and Oak streets, with upscale boutiques like Christian Dior and Versace. Chanel, Tory Burch, All Saints, Hermes, Moncler, and every luxury boutique one can imagine.
Gold Coast Chicago apartments offer a good variety and affordable options, despite the glitzy nickname of this neighborhood, so renters usually choose between luxury high-rise apartments and more affordable apartments and condo rentals. More affordable apartment buildings in the Gold Coast include 65 East Scott Apartments, Astor House Apartments, Elm Street Plaza Apartments, 1111 North Dearborn Apartments, 1350 North Lake Shore Drive Apartments, 20 East Scott Apartments. 750 North Rush Apartments, 40 East Oak Apartments. There are also many beautiful vintage apartments for rent in the Gold Coast. Some of the more popular vintage apartment buildings are 14 West Elm Apartments, The Seneca Apartments, The Chatelaine Apartments, 10 West Elm Apartments, 50 East Chicago Apartments, and The Deco Lake Shore Apartments.
There are plenty of choices if you are looking for luxury Gold Coast apartments. Some of the most popular buildings in the Gold Coast include Chestnut Place Apartments, Chestnut Tower Apartments, One East Delaware Apartments, 55 West Chestnut Apartments, 8 East Huron Luxury Apartments, Eight O Five Apartments, Aurelien Apartments, Two West Delaware Apartments, The Sinclair Apartments, State & Chestnut Apartments, 850 North Lake Shore Drive Apartments, Astor House Apartments,
Parks in the Gold Coast:
Lake Shore Park

Lake Shore Park Playground

Goudy Square Park Playground

Mariano Park

Connors Park

Washington Park

Jane Byrne Park
Museums and Cultural Institutions in The Gold Coast:
Newberry Library

City Gallery in the Historic Water Tower

Museum of Contemporary Art

International Museum of Surgical Science

Charnley-Perksy House Museum

Lookingglass Theater

Broadway Playhouse

Chicago History Museum

Loyola University Museum of Art

Graham Foundation for Advanced Studies in the Fine Arts
Schools in the Gold Coast:
Ogden Elementary School

Latin School of Chicago

St Chrysostom's Day School

Frances Xavier Warde Catholic School
Universities in the Gold Coast:
Northwestern University Pritzker School of Law

Northwestern University Feinberg School of Medicine

Loyola University Water Tower Campus
Hospitals in the Gold Coast:
Northwestern Memorial Hospital of Chicago

Ann & Robert Lurie Children's Hospital of Chicago
Grocery Stores in the Gold Coast:
Jewel-Osco

Whole Foods

Potash Market Hancock Location

Potash Market State Street

The Goddess & The Grocer

Foxtrot Market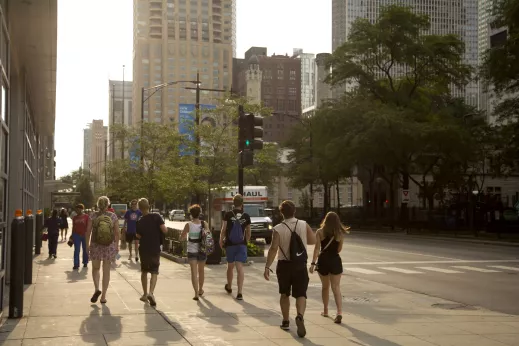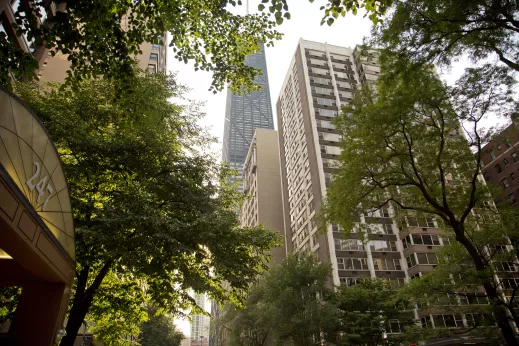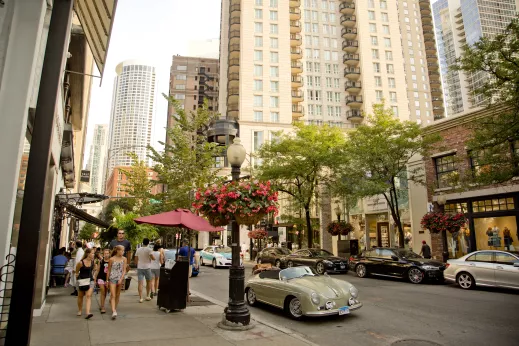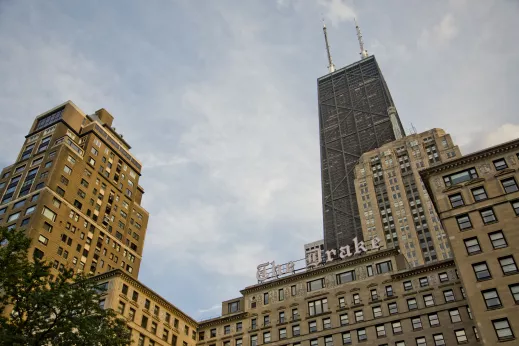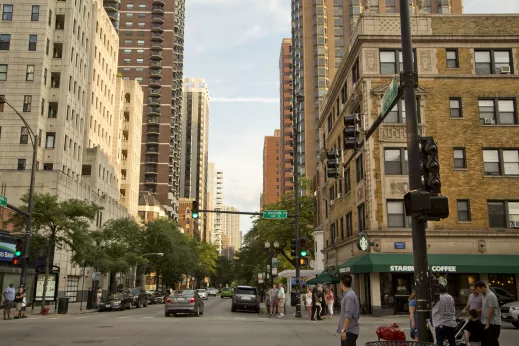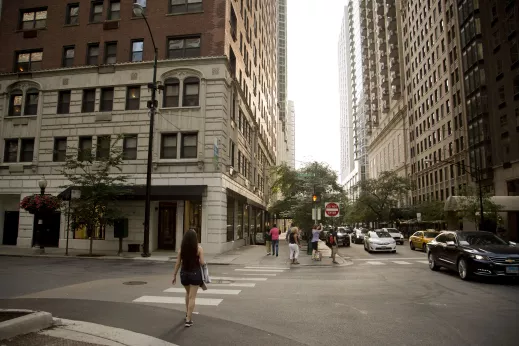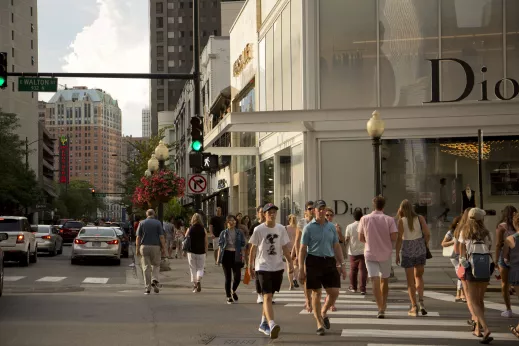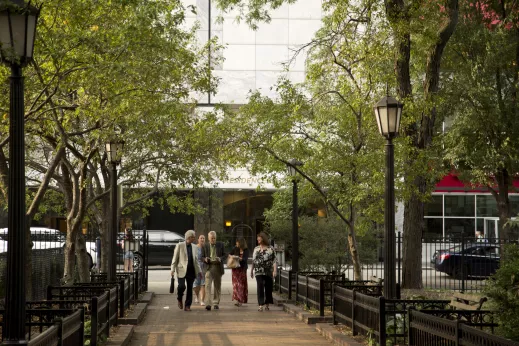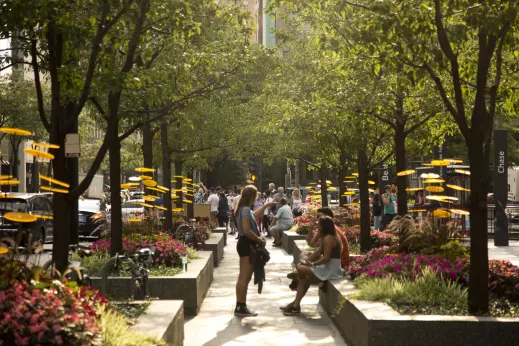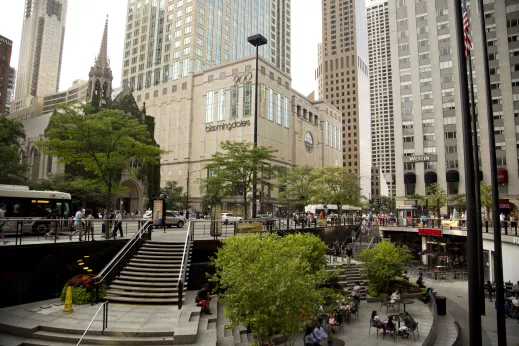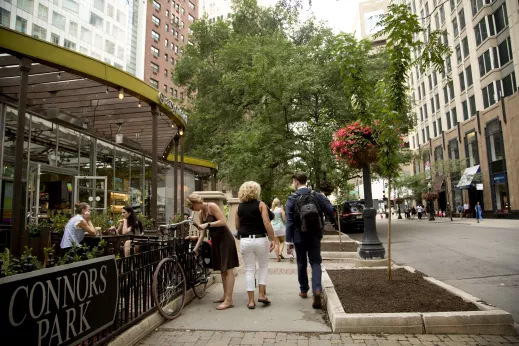 Dining in Gold Coast
Gold Coast apartments are within reach of Rush Street's glamorous array of old-school Chicago steakhouses and seafood joints, including Hugo's Frog Bar and Tavern on Rush. Quick lunch bites with a healthy helping of good vibes are available at The Goddess and the Grocer.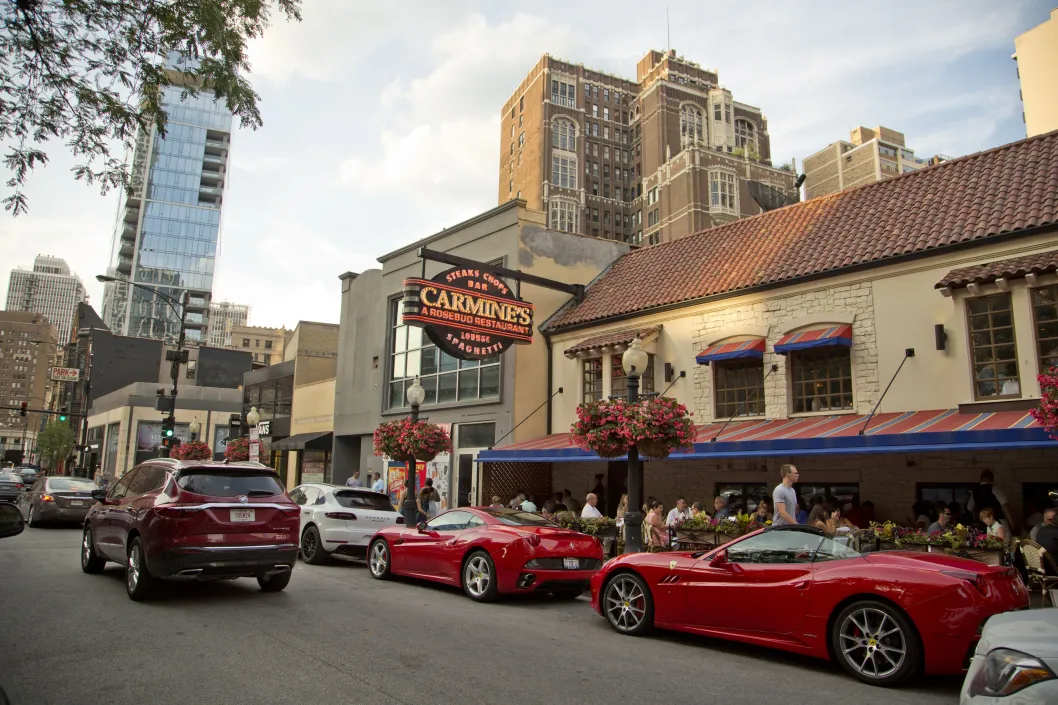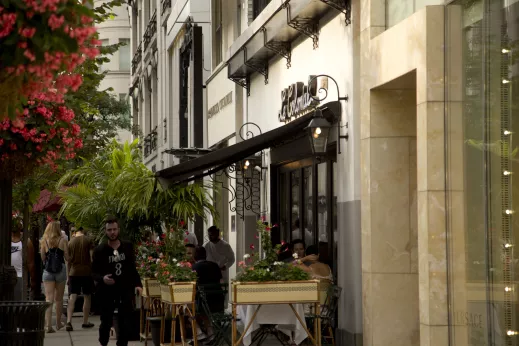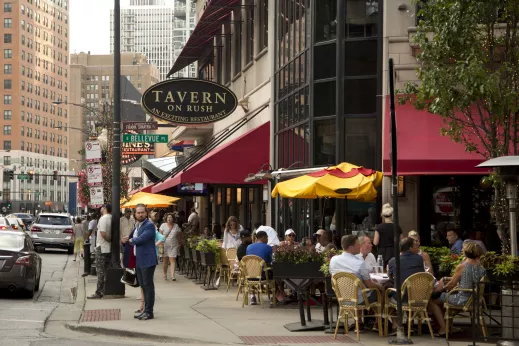 Nightlife in Gold Coast
North Rush Street provides options aplenty, though it tends to be more upscale, for nightlife. Sparrow is one destination that balances nostalgic design and old-world charm with modern cocktail recipes.
Coffee in Gold Coast
Tempo Cafe is a classic sit-down dinner with a full menu, plus it's open late. But folks looking for a quick cup of joe can get their fix at quaint Whispers Coffee & Tea, which is literally a stand in the middle of Mariano Park.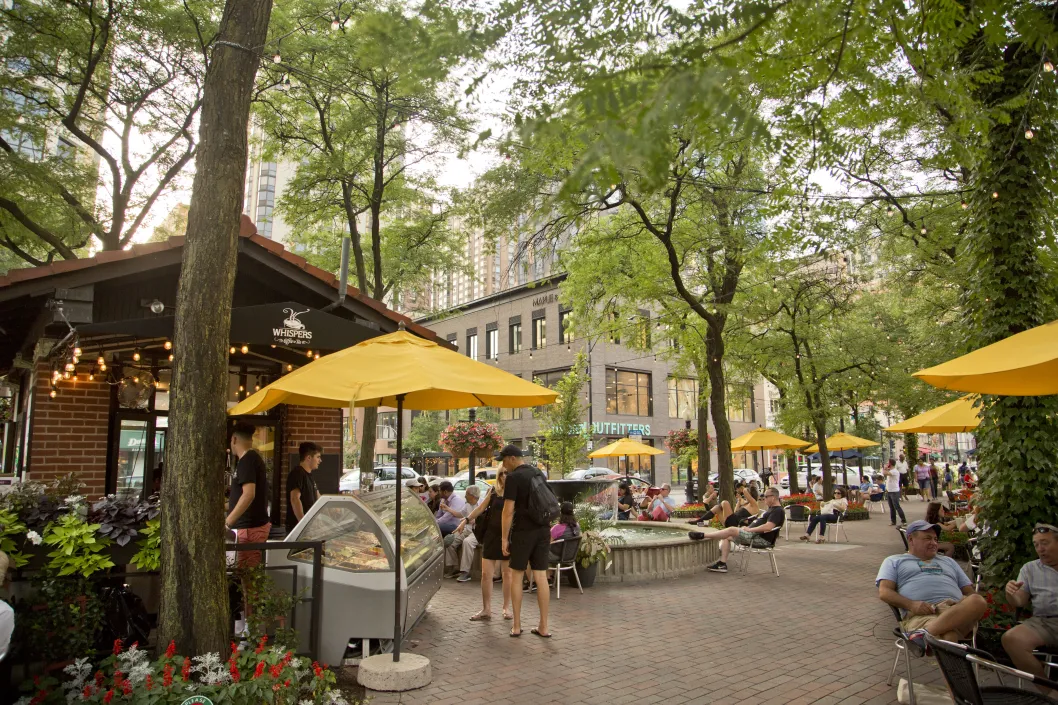 History in Gold Coast
In 1882, one of Chicago's most famous capitalists, Potter Palmer, began construction on a new home at 1350 North Lake Shore Drive, between Banks and Schiller Streets. Designed by Henry Ives Cobb and Charles Sumner Frost, the 10,000 square-foot mansion cost one million dollars and required three years to build. It marked the first foray north of the Chicago River by a local aristocrat, and its presence heralded the establishment of the "Gold Coast" Chicago neighborhood. Many gilded Chicago apartments and homes would follow Palmer's opulent example. Palmer was more responsible than any other Chicagoan for the development of State Street, and he counted the Palmer House Hotel among his many real estate holdings. His wife Bertha, 23 years his junior, famously trafficked in elite social circles and entertained visiting dignitaries before, during, and after the World's Columbian Exposition in 1893. Guests to the Palmer Mansion included Presidents Ulysses S. Grant, James Garfield, and William McKinley. An avid art collector, Bertha Palmer stocked a gallery inside the house with paintings by Edgar Degas, Pierre-Auguste Renoir, and Claude Monet.
Inside, the mansion was a crazy quilt of European influences. There was a three-story central hall and Italianate atrium, a salon in the style of Louis XVI, an Indian room, a Moorish room, a grand ballroom, beautiful murals by Gabriel Ferrier, a grandiose spiral staircase, and even an elevator. The doors had no outside locks because up to 26 servants inhabited the house daily.
Potter Palmer died inside the home in 1902. Bertha Palmer continued to live there on and off until she died in 1918. Her sons continued to own the Chicago home until 1930, when they sold it to Vincent Bendix, the aviation and automobile accessory tycoon, for $3 million. Potter Palmer, Jr. ultimately reacquired the mansion in 1933 for $1.5 million. The structure was demolished in 1951, and today two gigantic buildings that are home to Chicago apartments occupy the spot.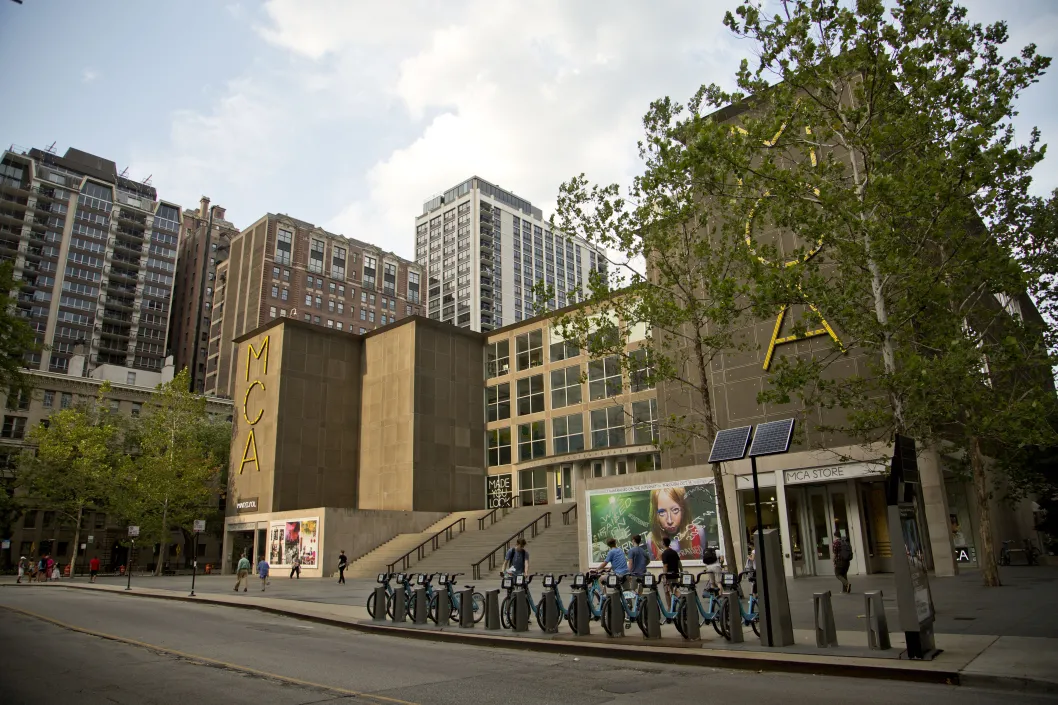 Find Apartments in Nearby Neighborhoods
Apartment Buildings in Gold Coast
New Gold Coast Chicago Apartments for Rent