Gold Coast Apartment Living
Neighborhood Vibe
Gold Coast Chicago apartments coexist alongside architecturally magnificent, historic mansions, but there's also an abundance of affordable apartment and condo rentals. 
Heart of the Neighborhood
The Gold Coast is home to Walton and Oak streets, with their upscale boutiques and endless choices of luxury apartments. Illustrious mansions, formerly the homes of Chicago's bygone commercial barons, Astor, Goethe, and Schiller streets blend with newer luxury buildings to create a veritable fortress around Lake Shore Drive. This street appeal lends to the gilded moniker of this neighborhood.
What We Love Most
Wander north on Rush Street, and you'll find many of Chicago's best steak and seafood restaurants and excellent cocktail bars and nightclubs, such as Sparrow, Gibsons, Morton's, and Booth One (the reinvented version of the legendary Pump Room).
Best Way to Get Around
If you rent an apartment on the Gold Coast, walking is the ideal form of transportation. Lake Shore Drive is the most expedient local option to stroll out of the Gold Coast. Gold Coast dwellers may find that public transit is a bit wanting in this pocket of town, but the 'L' Red line stations at Clark/Division or Grand offer outlets at the north and south ends of the neighborhood.
Find Gold Coast Apartments
Apartments for rent in Gold Coast
Around the Neighborhood
General
Renters in Chicago looking for Gold Coast apartments for rent will find places close to the city's vaunted retail districts and celebrated restaurants. The Magnificent Mile -- which includes Water Tower Place, the John Hancock Center (now known as 875 N Michigan Ave), The Drake Hotel, and the Four Seasons -- is practically at the doorstep of many apartments. With Oak Street Beach and the Lakefront Trail on the east end, the Gold Coast Chicago has it all.
Read more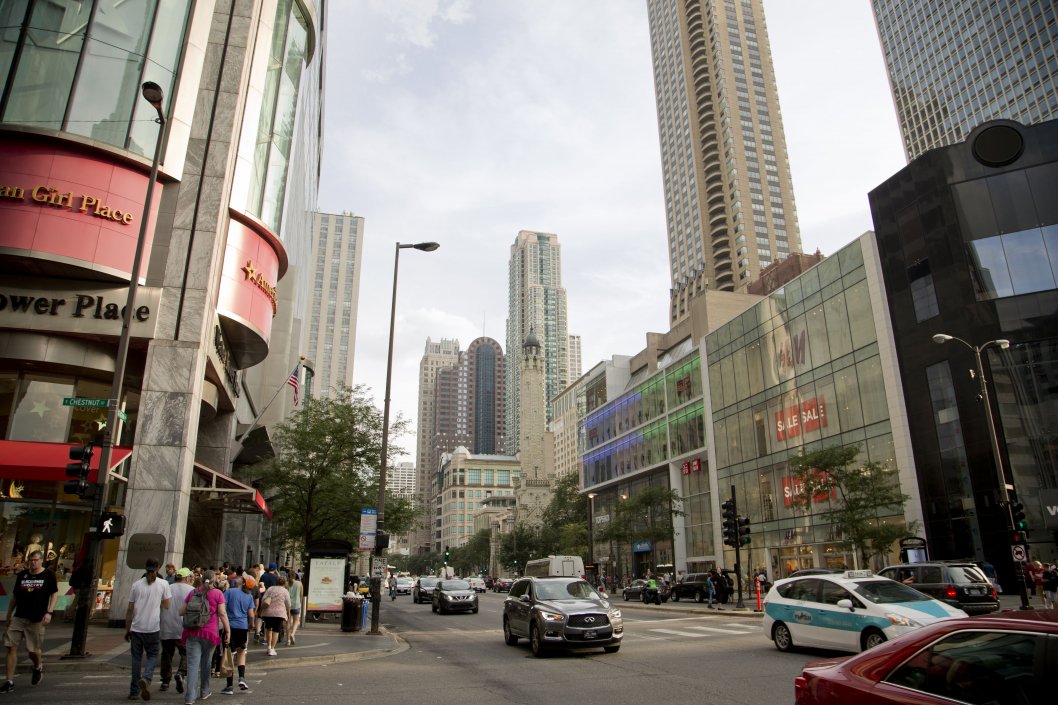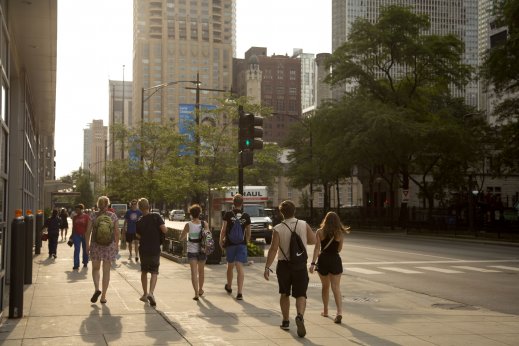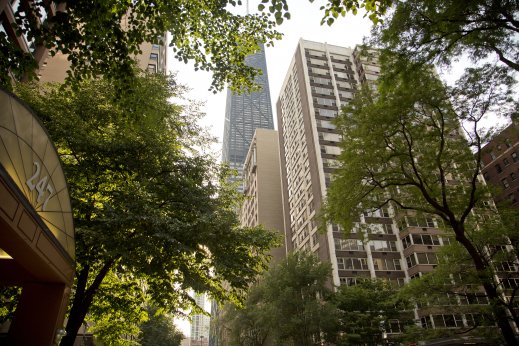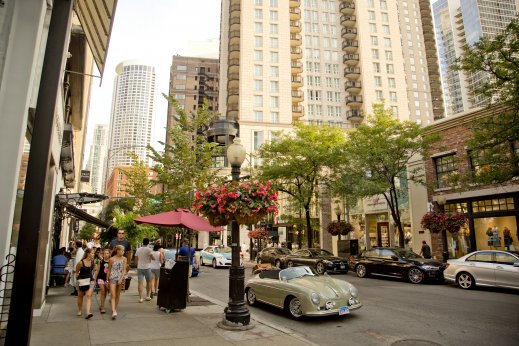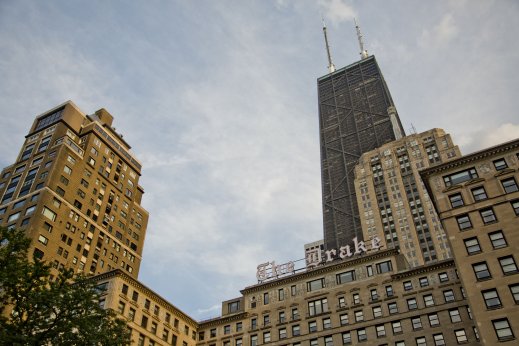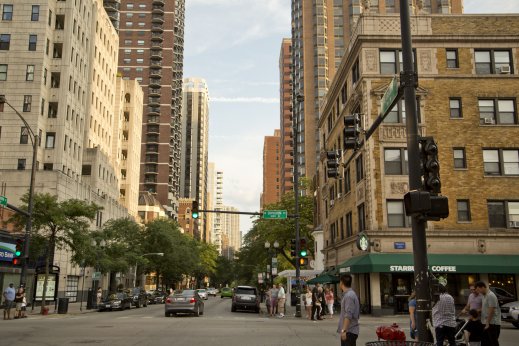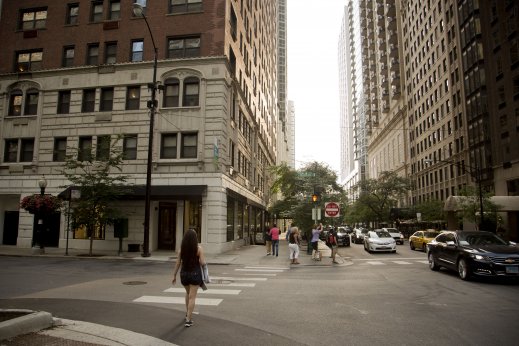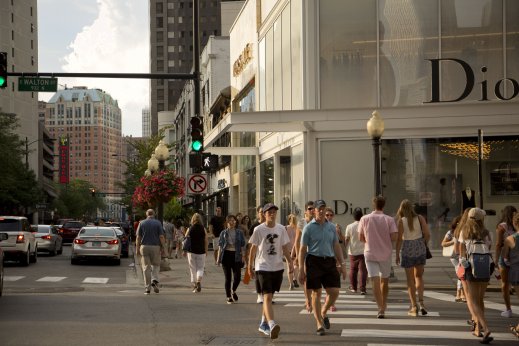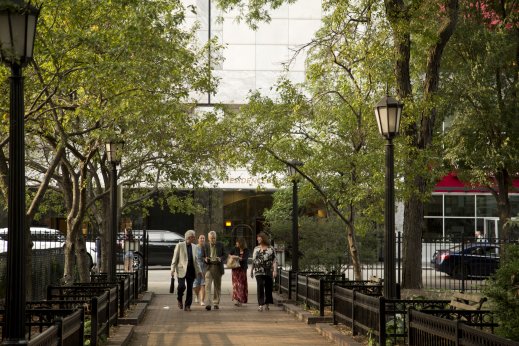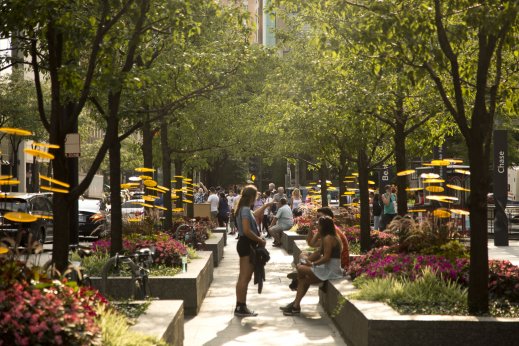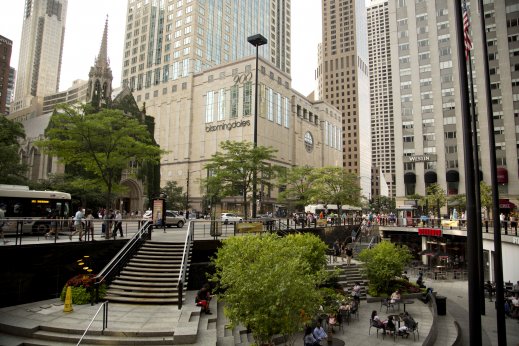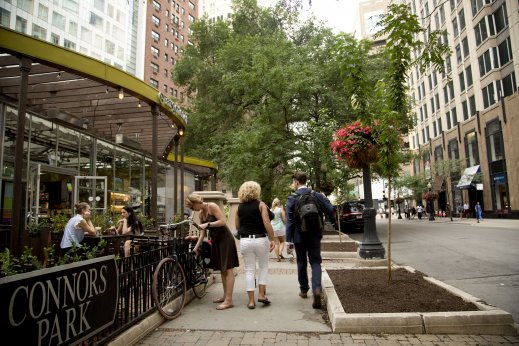 Dining in Gold Coast
Gold Coast apartments are within reach of Rush Street's glamorous array of old-school Chicago steakhouses and seafood joints, including Hugo's Frog Bar and Tavern on Rush. Quick lunch bites with a healthy helping of good vibes are available at The Goddess and the Grocer.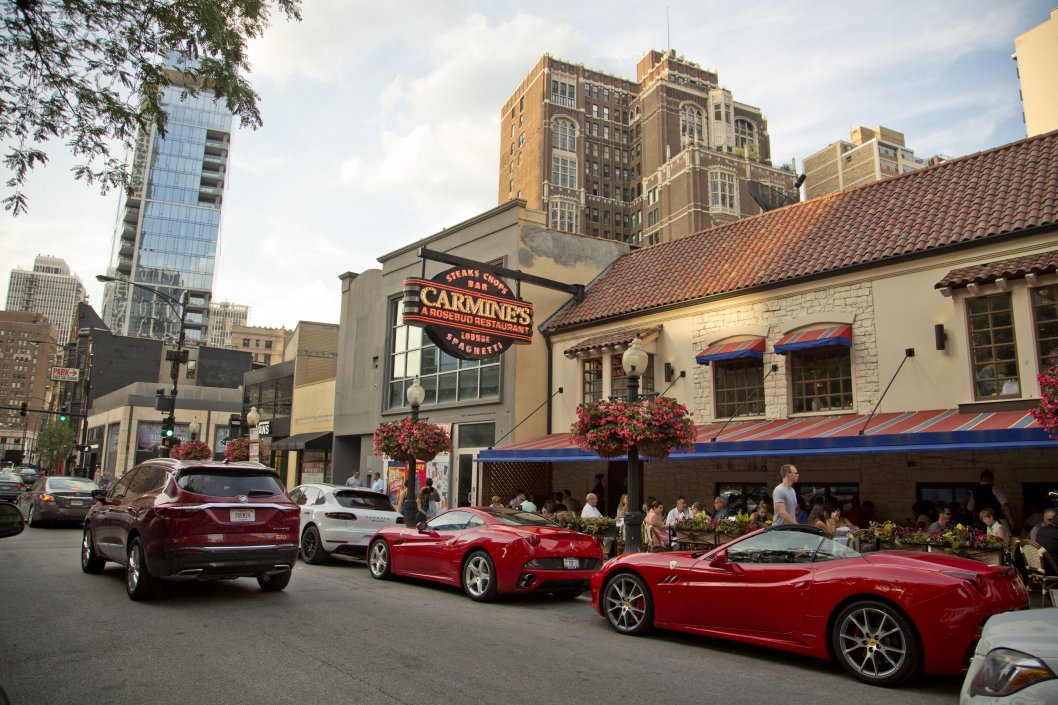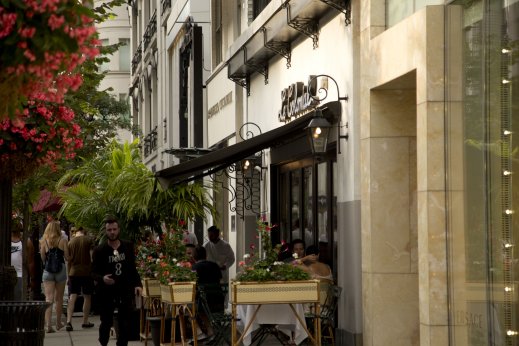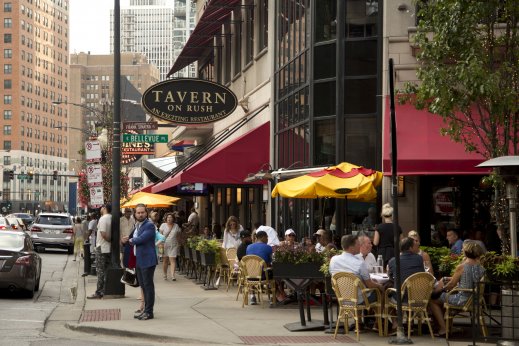 Nightlife in Gold Coast
North Rush Street provides options aplenty, though it tends to be more upscale, for nightlife. Sparrow is one destination that balances nostalgic design and old-world charm with modern cocktail recipes.
Coffee in Gold Coast
Tempo Cafe is a classic sit-down dinner with a full menu, plus it's open late. But folks looking for a quick cup of joe can get their fix at quaint Whispers Coffee & Tea, which is literally a stand in the middle of Mariano Park.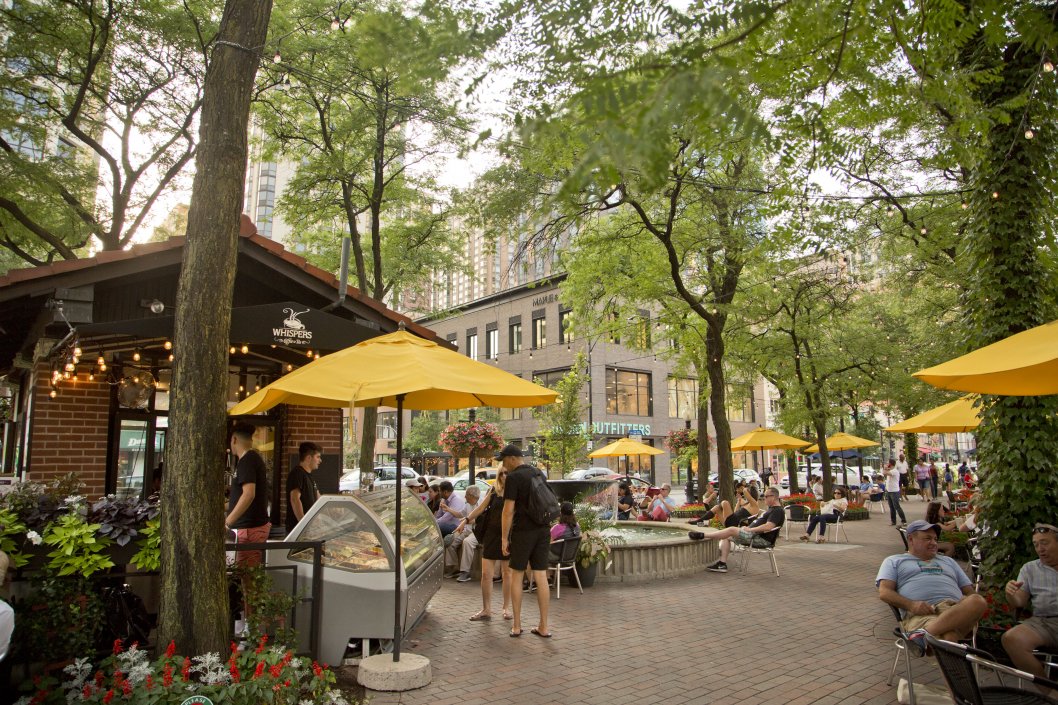 History in Gold Coast
In 1882, one of Chicago's most famous capitalists, Potter Palmer, began construction on a new home at 1350 North Lake Shore Drive, between Banks and Schiller Streets. Designed by Henry Ives Cobb and Charles Sumner Frost, the 10,000 square-foot mansion cost one million dollars and required three years to build.
Read more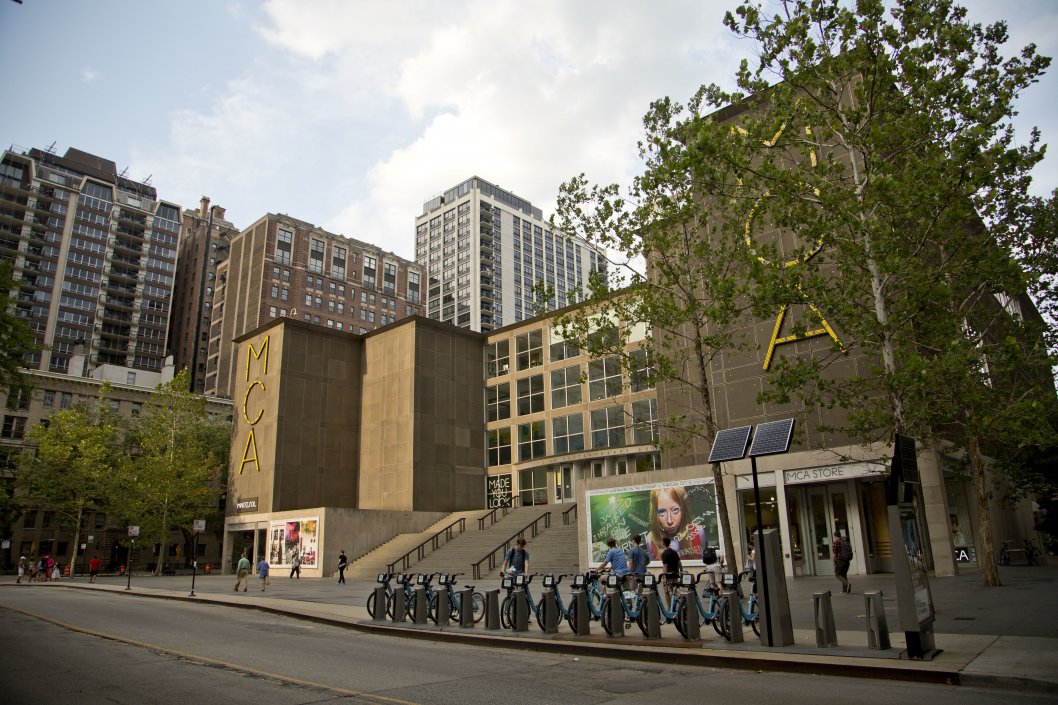 Find Apartments in Nearby Neighborhoods
Apartment Buildings in Gold Coast