Andersonville Apartment Living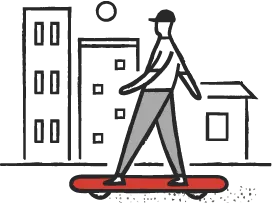 Neighborhood Vibe
Andersonville apartments are in one of the northside's more historic neighborhoods. There's a good mixture of residential and retail, so a cup of coffee or a quirky vintage furniture shop is never too far from your typical Andersonville apartment.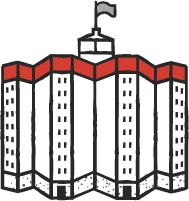 Heart of the Neighborhood
The beating heart of Andersonville Chicago is the stretch of N Clark St between Foster Ave and Bryn Mawr Ave. Eclectic and independent retail shops are found here with numerous dining and nightlife options.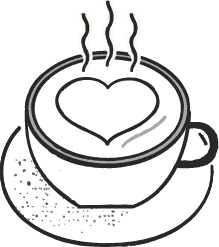 What We Love Most
Clark St offers Andersonville apartment renters a chance to do all of their local shopping, with groceries, boutique shops for handmade goods, independent bookstores, fitness and health centers, and plenty of good places to eat.

Best Way to Get Around
The 'L' Red line makes several stops near Andersonville, while the no. 22 Clark St bus offers a direct route into downtown Chicago from Andersonville. It's a short distance to get on Lake Shore Drive from most Andersonville apartments.
Find Andersonville Apartments
Apartments for rent in Andersonville
Around the Neighborhood
General
Andersonville Chicago apartments are in one of the city's most desirable neighborhoods, filled with lots of charm and quiet tree-lined streets. When searching for apartments here, you will find generously sized rentals with a significant inventory of studio, one-bedroom, and two-bedroom apartments. There are always great 3-bedroom apartment options, while 4-bedroom apartments for rent tend to be more limited. Andersonville apartments for rent can be found in a vast array of vintage apartment buildings, two-flats, and single-family houses. Due to high renter demand and the small geographic footprint, this popular far north side neighborhood is slightly more costly than some surrounding neighborhoods like Uptown and Edgewater.
Andersonville is a popular Chicago apartment rental neighborhood (tucked inside Edgewater and on the border of Uptown) on the far north side of Chicago, with Swedish roots dating back more than one hundred years. The eclectic commercial center of the neighborhood straddles Clark street and includes a host of independently owned boutiques, bakeries, bars, and restaurants. It's a small but diverse area with a relatively high "hipness" quotient and a healthy corps of devoted community organizations who fight for green streets and support locally owned businesses.
Why all the Swedish paraphernalia in Andersonville? The iconic water tower painted blue and yellow to resemble the Swedish flag indicates that you've arrived in Andersonville, one of Chicago's historic northside neighborhoods. The neighborhood used to be filled with cherry orchards tended by Swedish farmers in the early days of Chicago. Now, apartment renters in Andersonville can live in a more diverse neighborhood than the name suggests, and Andersonville has emerged as one of the most LGBTQ-friendly neighborhoods in Chicago.
Andersonville apartments put renters within reach of trendy restaurants, many pubs, independent bookstores, and coffee shops, and it's easy to get to via Lake Shore Drive or the CTA. There are many convenient options in Andersonville for your groceries and daily essentials with Jewel-Osco on Clark, Mariano's on Sheridan and Foster, and Old World market on Broadway.
Access to public transportation is a breeze in Andersonville. The Bryn Mawr and the Berwyn CTA Red Line train stations are just a few blocks east. CTA bus routes in the neighborhood include 36, 50, 84, 92, 136, 146, 147, 151.
Andersonville Chicago is located about ½ mile from the Chicago lakefront. A short walk east will get you to the lakefront Trail, Foster Beach, Edgewater Dog Park, Meditation Point, and Hollywood Beach. To the southwest is the massive Winnemac Park and Chase Park is to the south, just past Lawrence.
Schools in Andersonville Chicago
Elizabeth Chappell School
Passages Charter School
Saint Ita School
Rogers Park Montessori
Amundsen High School
Chicago Waldorf School
Lake Shore School
St Thomas of Canterbury School
William Goudy Public School
Helen Piece School of International Studies
Senn High School
Find Andersonville Apartments by Size
Refine your search for Andersonville apartments to find your perfect apartment based on size and budget by searching studio, one bedroom, two bedroom, three bedroom, & four bedroom apartments for rent.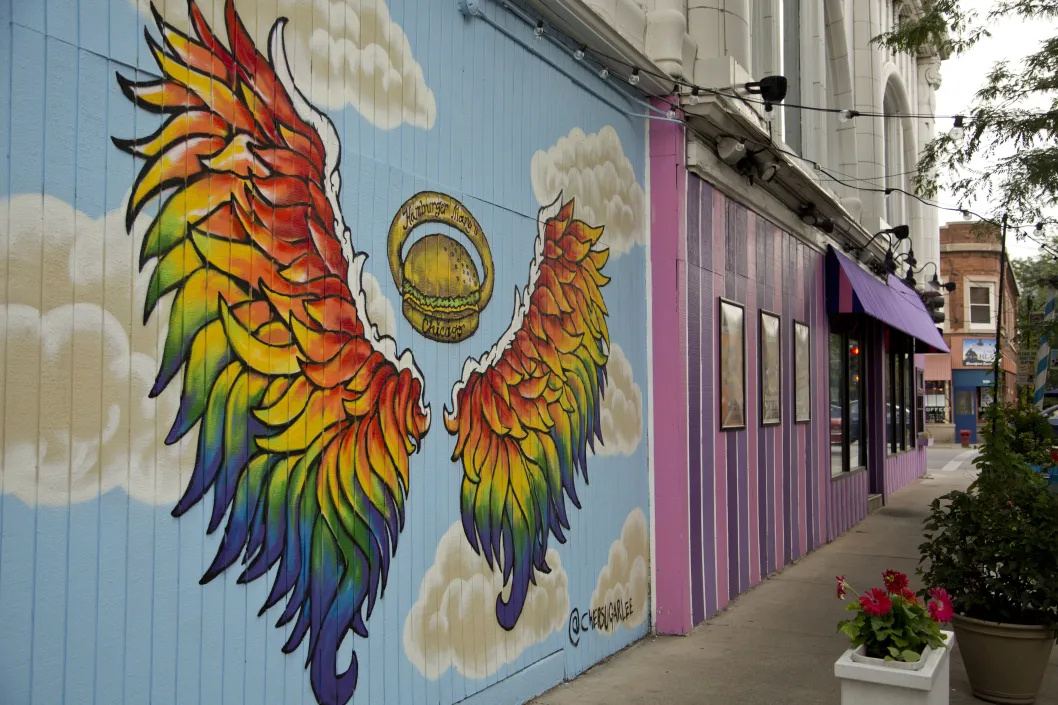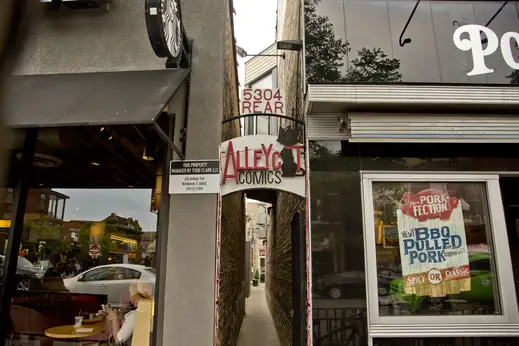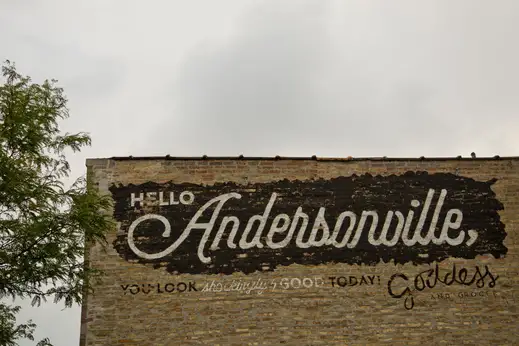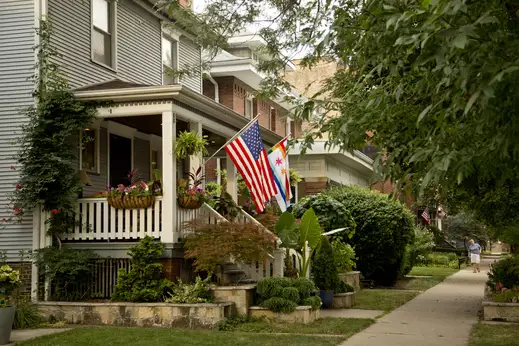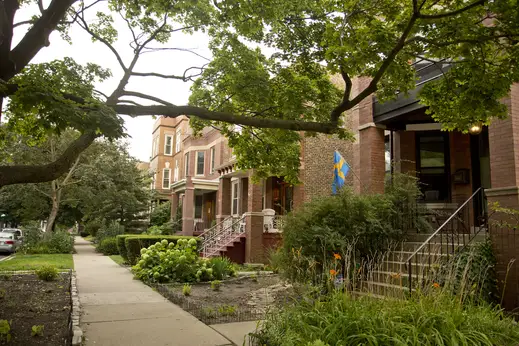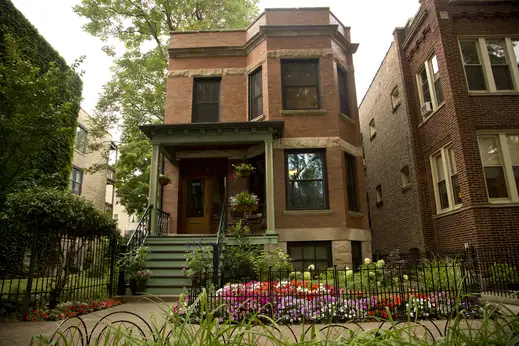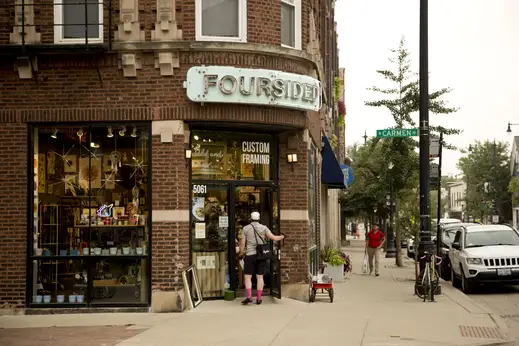 Dining in Andersonville Chicago
So many dining options in Andersonville, ranging from quick bites of pizza or sushi to deep bowls of pasta or fresh garden salads, make this northside enclave a neighborhood that has it all for apartment renters. Locals love the inventive sandwiches and long list of craft beers at Jerry's on Clark St.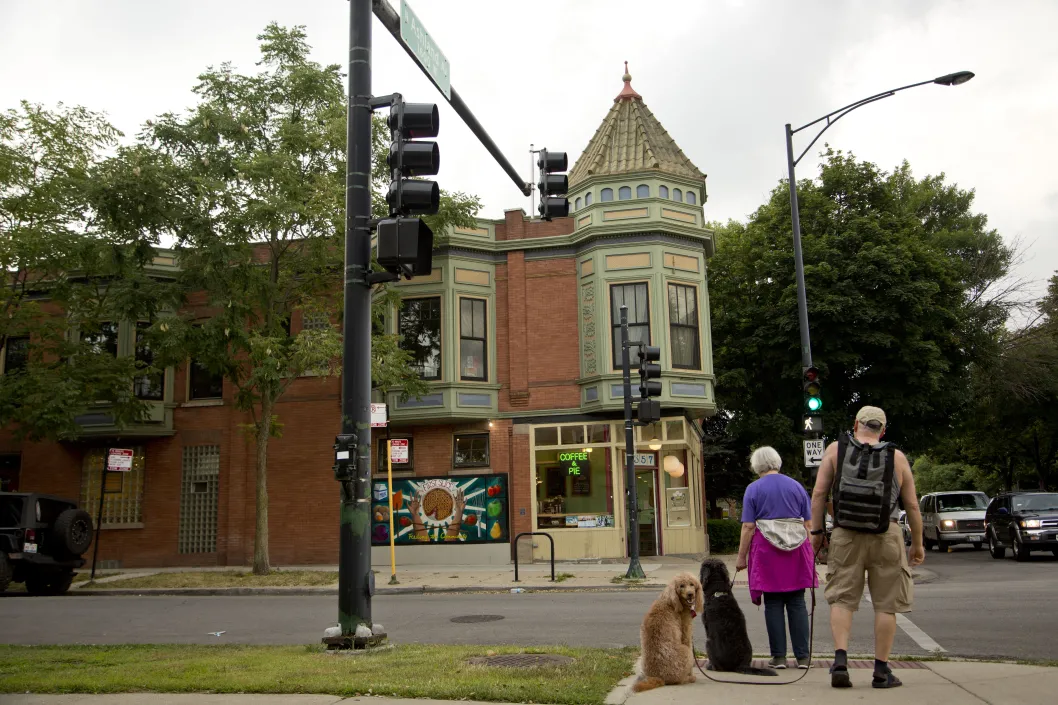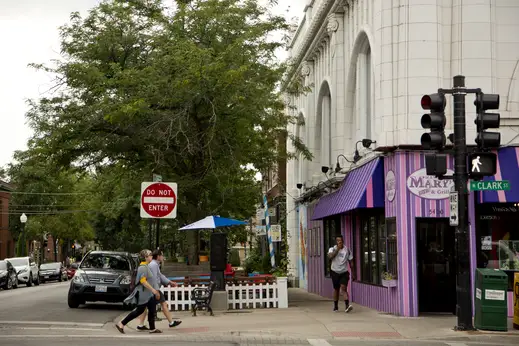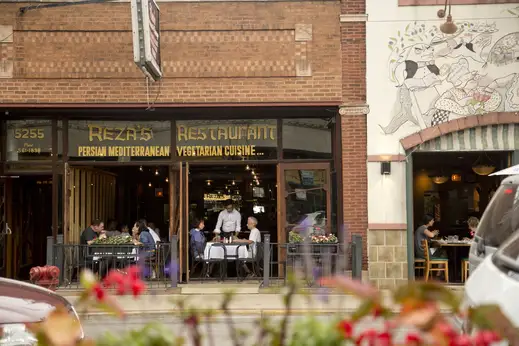 Nightlife in Andersonville Chicago
Folks who live in Andersonville apartments won't need to worry about finding nightlife options near them, with most apartments being within walking distance or at least a short taxi ride to the numerous bars along N Clark St. Simon's Tavern is a legendary neighborhood watering hole and fans of Belgian brews with sides of Flemish dinner fare flock to the Hopleaf on Clark st.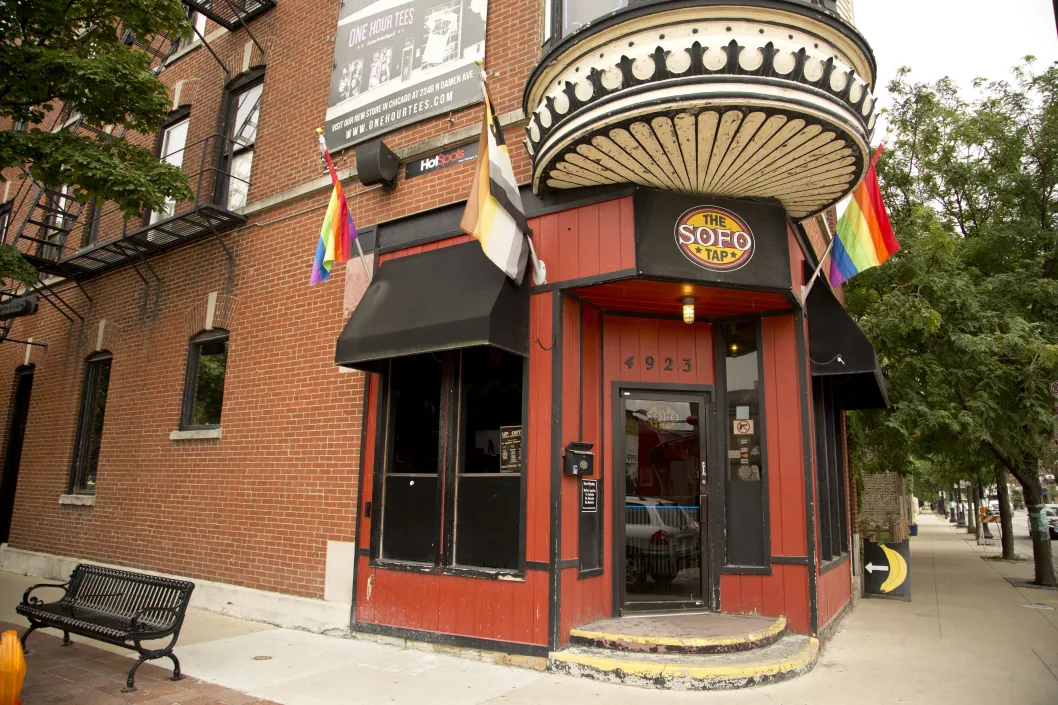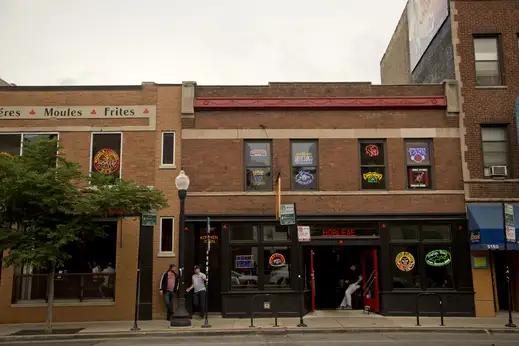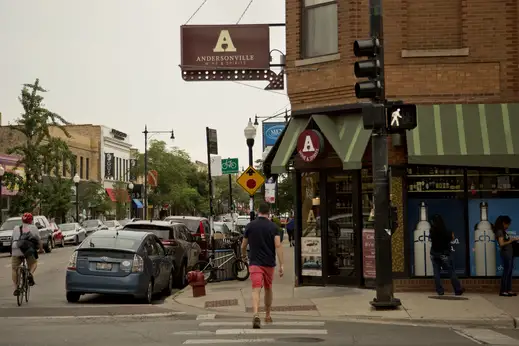 Coffee in Andersonville Chicago
If you're looking for apartments in Andersonville, Chicago, you're likely to end up within walking distance of a coffee shop. Residents dig the high ceilings and large windows of the La Colombe cafe at Foster Ave and N Clark St. Several other caffeine outposts are available along Clark St. Broadway has places to get a casual cup of joe, such as Chicago Grind Coffeehouse.
History in Andersonville
The Swedish American History Museum is a multi-level museum and art gallery that exists in the space of the former Lind Hardware store in the Andersonville neighborhood of Chicago. Many locals and passersby will recognize the museum for the replica water tower on the roof painted to resemble the Swedish national flag. The original water tower was in place for nearly 90 years until the winter of 2014, when extremely harsh weather conditions damaged the tower.
Find Apartments in Nearby Neighborhoods
Apartment Buildings in Andersonville
New Andersonville Chicago Apartments for Rent