Vintage-style apartment hunters have an abundance of choice in a city with as many pre-war and mid-century buildings as Chicago. The new constructions popping up closer to the downtown area may offer something for those who want shiny and new apartments. However, tenants seeking a slice of old-school Chicago life can still strike gold when it comes to finding vintage apartments worthy of calling home. Here are a few strong examples of what vintage apartment living in the city can look like today.
How to Find Vintage Apartments
Renters are continually drawn to vintage apartments' refined style and quality craftsmanship. There are classic arched entryways, crown moldings, and warm hardwood floors in these types of apartments. Some builders have taken the resourceful approach of repurposing older buildings that no longer serve their original function and turning them into apartments, such as school buildings that were built in the late 1800s in Chicago's neighborhoods like Lincoln Park and now serve as beautiful apartments with bespoke features leftover from the building's early days as a school. This is the case for many other buildings that boast beautiful architectural design but no longer fit their original purpose, such as factories and warehouses now home to gorgeous loft apartments. Popular areas for these repurposed factory and warehouse buildings include River North, Bucktown, and the South Loop.
Many former hotels now enjoy a new lease on life in Chicago as apartment buildings. These may be especially prevalent in neighborhoods along the lake, such as Edgewater, Hyde Park, South Shore, Rogers Park, and the Gold Coast. If they rent one of these vintage apartments, apartment renters can appreciate the grand scale and old-world charm inherited from a building's previous life as an opulent hotel.
Vintage Apartments Near Me
Vintage apartments can be found in nearly every neighborhood throughout Chicago, except for downtown Chicago neighborhoods like Lakeshore East, Streeterville, the Loop, and West Loop. Outside of these core downtown neighborhoods, there are plenty of classic apartments. Some of which are carefully updated to include in-unit washer/dryer combos and central A/C to appeal to renters who want timeless style with modern comfort. Just because vintage apartments have been around for a while longer than the newer housing stock doesn't mean they're prohibitive to modern-day renters, and they're often pet-friendly for renters looking for a place that welcomes pets.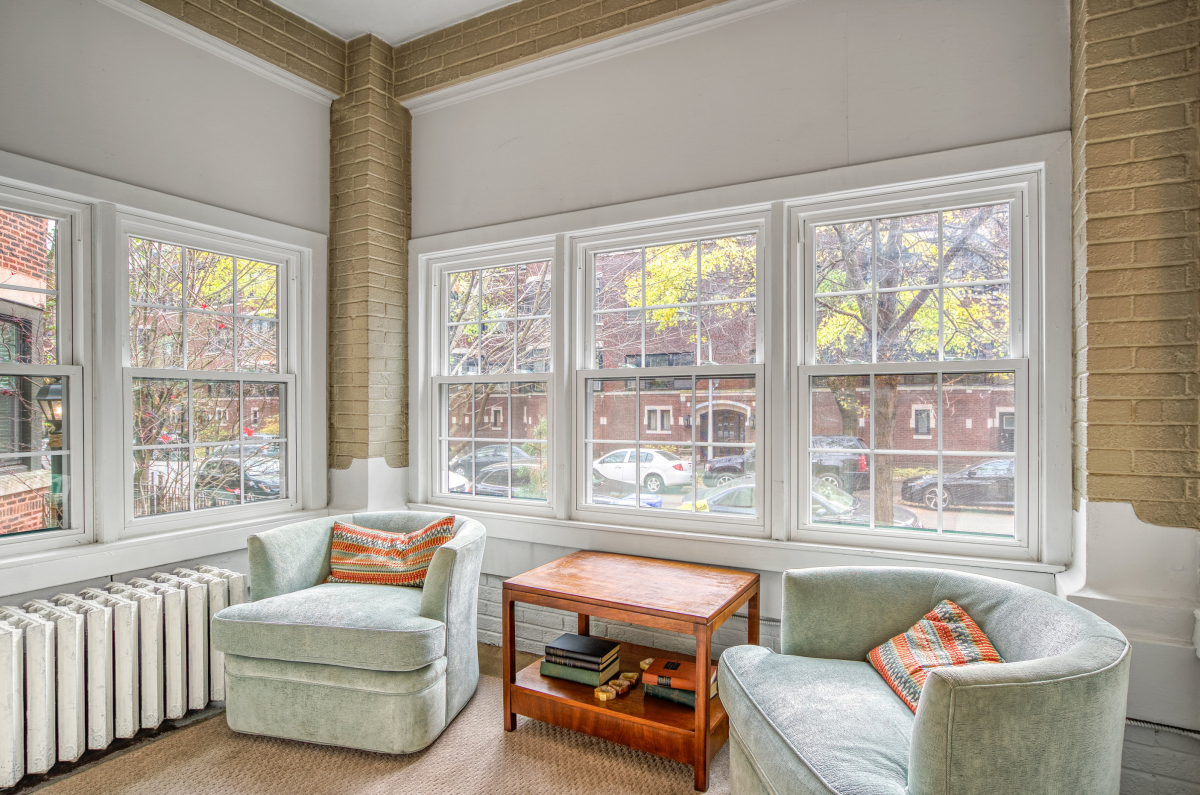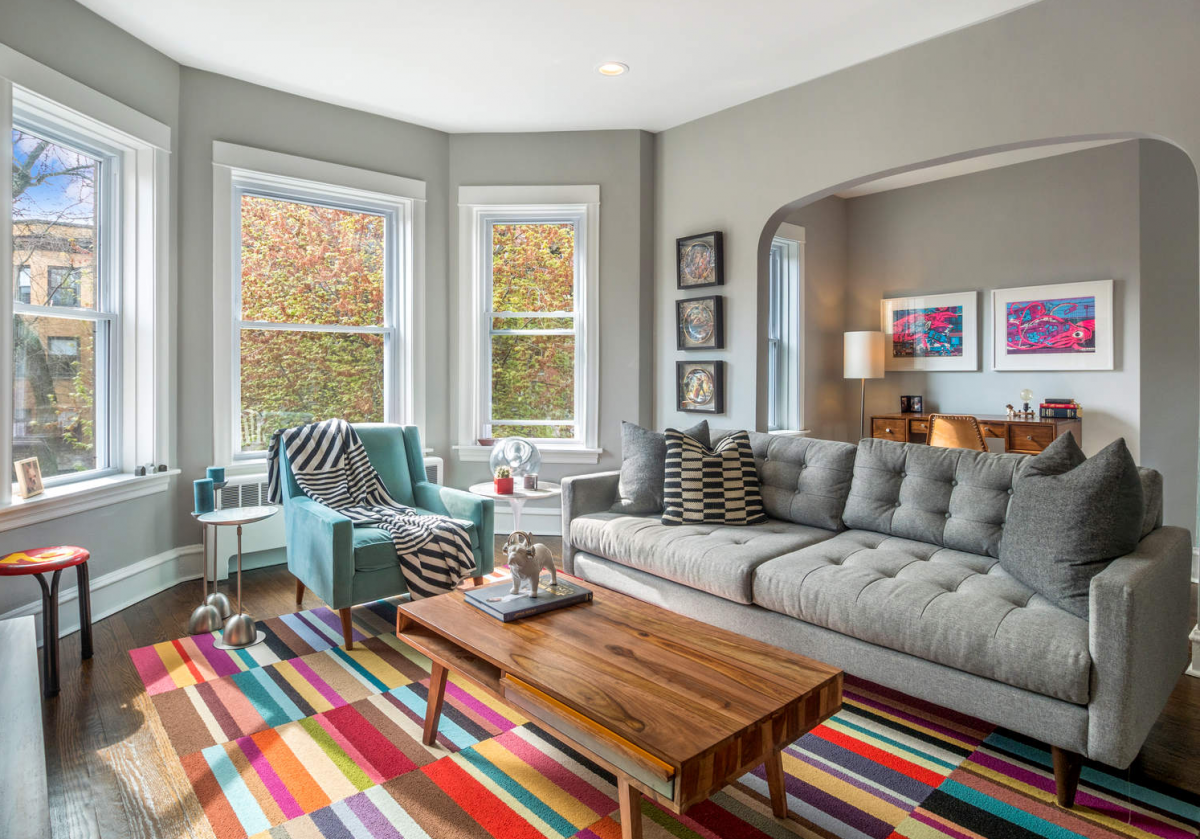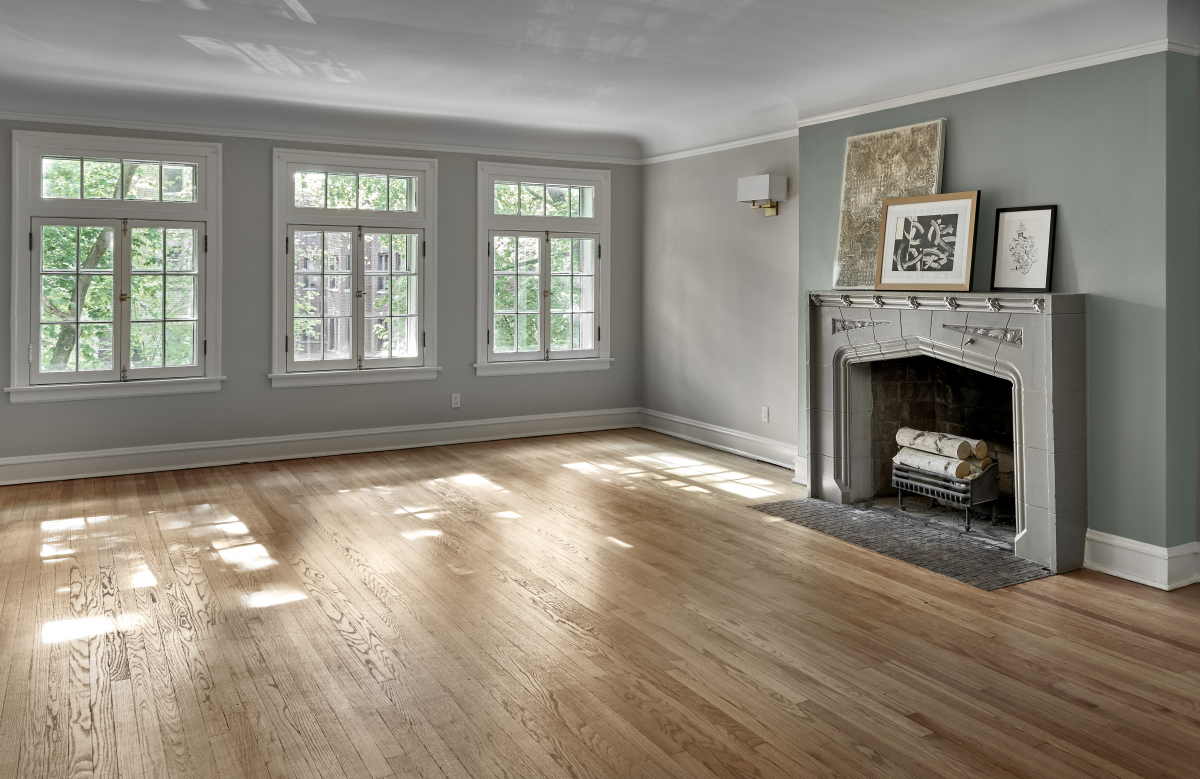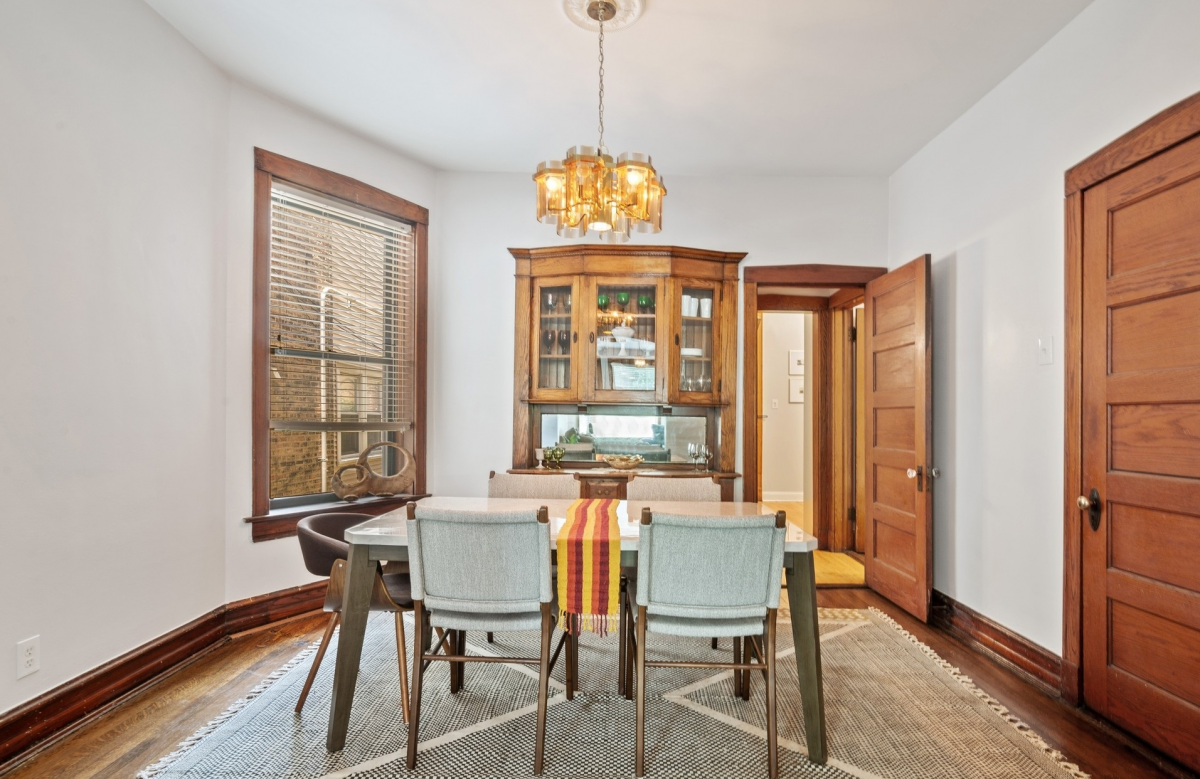 Vintage Apartments for Rent Chicago
The gracious details like stained glass windows, carved wooden handrails, and ornate columns in the doorways are precious finds in today's world of mass-manufactured building materials. But they are just a few of the perks for renters looking for vintage apartments. The charm of vintage apartments is brutal to overlook, but don't forget that vintage apartments are also some of the most budget-friendly apartments on the market at any given time. And they're frequently found in an excellent location that allows renters to walk to trains, buses, grocery stores, and restaurants.
Renters will find three bedrooms on a reasonable budget in vintage two-flat and three-flat Chicago apartments, although in truth, the third bedroom will be on the smaller side and may serve best as a home office or guest room. Renters will find built-in storage options like hutches, shelving, and walk-in pantries in these vintage apartments. Ornate details such as stained glass windows, original wood trim, and fireplaces that are merely decorative (or authentic working fireplaces in some instances) are typical. Renters will typically find a rear porch and a front sunroom in these vintage apartments. For renters who want a sunny place, look for southern exposure through bay windows, as they are a common feature in this type of apartment.  
 
Bedrooms are on the smaller side in vintage apartments, with most floor space dedicated to the living, dining, and kitchen areas. The bathroom will be a decent size and is usually equipped with a soaking tub and shower combo. But renters hoping for en suite bathrooms or additional bathrooms might have to look elsewhere as these classic apartments are commonly limited to just one bathroom. 
Many vintage apartments get lots of sunlight thanks to their abundant windows, but they're also a safe bet to be warm throughout the year, thanks to their traditional radiator heat. Getting apartment heat from steam might seem like an old and clunky method for staying warm, but the tried and true radiator heat is no joke in classic Chicago apartments.
Popular Vintage Apartments in Chicago