Chatham Apartment Living
Neighborhood Vibe
Apartments in Chatham Chicago are close to city parks, bike-friendly streets, and locally owned businesses. 
Heart of the Neighborhood
Chatham apartments put renters close to the Chatham 14 Theatre and the roller skating center, The Rink. 
Best Way to Get Around
Apartments in Chatham, Chicago are accessible by 83rd, 87th, and I-94, as well as the Metra ME or CTA Red line for getting around to other parts of Chicago. 
What We Love Most
Simeon High School is a widely recognized regional powerhouse in academics and athletics, where Derrick Rose went to school and starred as a point guard before signing with his hometown Chicago Bulls in 2008.
Apartments for rent in Chatham
Around the Neighborhood
General
This south side neighborhood is a family-friendly neighborhood with a strong legacy of middle-class home ownership. But there are still homes and apartments for rent in Chatham, Chicago. In 2019 the median rental price for a one bedroom apartment in Chatham was very budget-friendly at less than $800 per month. The easy commute to the city center makes Chatham even more appealing. The CTA Red line and the Metra Electric line present easy options for getting to downtown Chicago.
Read more
History in Chatham
Chatham apartments are close to the former home of the Queen of gospel music, Mahalia Jackson. During her 30-year career, she became the first gospel singer to perform at Carnegie Hall, won four Grammy Awards, and was posthumously inducted into the Grammy Hall of Fame in 1973. Jackson bought a house at 8358 S Indiana Ave in the Chatham neighborhood of Chicago in 1956.
Read more
Find Apartments in Nearby Neighborhoods
Apartment Buildings in Chatham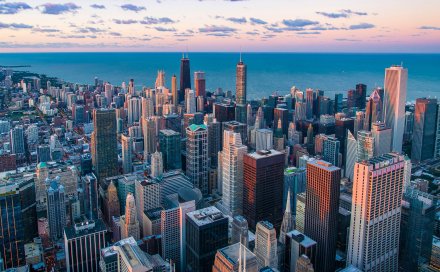 New Chatham Chicago Apartments for Rent