Hegewisch Apartment Living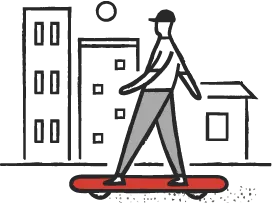 Neighborhood Vibe
Hegewisch is close enough to the city to enjoy all that Chicago offers but far enough away to disconnect from the hustle and bustle. This south Chicago community has a population of just 17,000, so you'll feel part of a close-knit community while having all the conveniences of a big city only a few miles north. Apartments in Hegewisch put renters in a cozy neighborhood with plenty of restaurants and shopping options.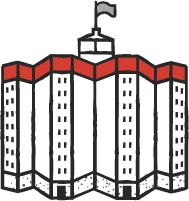 Heart of the Neighborhood
The William W. Powers State Recreation Area is an outdoor lovers' dream in Hegewisch. Located on Wolf Lake, this is the perfect place to spend an afternoon fishing, boating, picnicking, or hunting. Top-rated restaurants like Taqueria el Taquin, Pudgy's Pizza & Sandwiches, The Green Olive, and Birrieria Ocotlan ensure you'll always have a great place to enjoy a night out family and friends.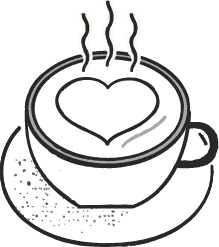 What We Love Most
City living is lovely for many reasons, but it's hard to beat small-town charm. Hegewisch is the best of both worlds. This historic community was founded in 1993 by Adolph Hegewisch. To this day, you can still find remnants of the original community. Three distinct areas comprise Hegewisch: Arizona, Avalon Trail, and (Old) Hegewisch. Each area brings its own unique charm. Located on the Indiana border, Hegewisch is an ideal community for commuters to Chicago and Indiana cities. When the weekend comes, you can kick back and relax with your neighbors in this unique small-town community.

Best Way to Get Around
Located conveniently between I-94 and I-90, commuting is a breeze no matter where you're headed. Want to skip the traffic altogether? No problem! The Hegewisch SSL Metra station will take you right into Chicago with ease. Just sit back, relax, and enjoy the stunning views of Lake Michigan outside the train window.
domu appartment search
Find Hegewisch Apartments
Apartments for rent in Hegewisch
Around the Neighborhood
General
Apartments in all shapes and sizes are available for rent in charming Hegewisch. Choose from studio, one-bedroom, two-bedroom, and three-bedroom units to suit your needs and lifestyle. This historic neighborhood has it all: affordable rent prices, plenty of outdoor activities, great restaurants, and easy access to public transportation and main thoroughfares.
Find Apartments in Nearby Neighborhoods