Highwood Apartment Living
Neighborhood Vibe
Highwood is a sweet little suburb of Chicago. You can find plenty of festivals, beaches, public transportation and forest preserves, which offer so much to do outdoors. When you want to take it a little easier, you can head over to the lively downtown area that offers plenty of bars and restaurants. It's the perfect combo of suburb and city life.
Heart of the Neighborhood
Living in a neighborhood along Lake Michigan means the community cares for its natural beauty. The Openlands Lakeshore Preserve is one of the last remaining ravine and bluff ecosystems in the Chicagoland area. You can fully immerse yourself in the beauty of nature, take a walk along miles of trails and deeply inhale the fresh scents of the earth around you. This land is officially an Illinois Nature Preserve. After a beautiful day in the great outdoors, head over to Highwood's entertainment district where 210 Live is shaking it up. It's a music venue. It's a bar. It's a restaurant. It's a fun and luxurious experience in a versatile space. Whether you want a night out on the town or a great venue for hosting an event, 210 Live is a great place for fun.
What We Love Most
Highwood loves to celebrate. Whether it's the North Shore Pride Festival, the 5K Taco Run, the Nashwood festival (where Nashville meets Highwood) or the Highwood Garlic Festival, the community loves to come together and celebrate with a great festival.
Best Way to Get Around
Highwood is located about 29 miles north of downtown Chicago. The easiest way to travel around town is by car. If you commute to the city, the best route is I-94, I-294 to I-90. If you want to get out of your car and avoid the traffic, the Metra's Union Pacific North line is easily accessible in Highwood, and takes you to the Ogilvie Transportation Center.
Apartments for rent in Highwood
Around the Neighborhood
General
Highwood has a variety of living spaces available for any person or family. Whether you're looking for an apartment for rent for just yourself, roommates or your starter family, you can find 1 bedroom, 2 bedroom and 3 bedroom layouts in Highwood. But there are also plenty of single family homes for rent with 4 bedrooms or more available in Highwood.
Find Apartments in Nearby Neighborhoods
Apartment Buildings in Highwood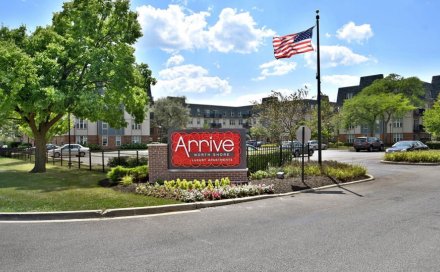 New Highwood Chicago Apartments for Rent