Northfield Apartment Living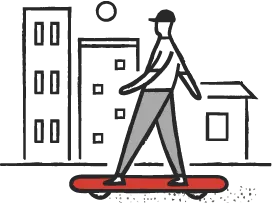 Neighborhood Vibe
If you're looking for clean air and placid scenery, Northfield is your neighborhood. This affluent and luxurious town is a nice place to live. There's plenty to do in town, offering a good dose of culture and art fairs, but it's still quiet and calm. Whether you're single, raising a family or retired, Northfield is a great place.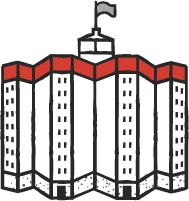 Heart of the Neighborhood
Take your golf game to the next level at the Sunset Ridge Country Club. This private club has been around for more than 90 years. The club takes particular pride in its caddie program, offering full support of caddies and full integration into the experience at Sunset Ridge. The club claims the finest caddie program in the nation, so while motorized carts are available, you can certainly get your steps in as you walk around the links. With a challenging course that can be tailored to golfers of all levels, you can fully enjoy the sport of golf at the Sunset Ridge Country Club.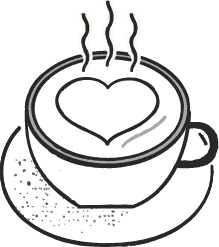 What We Love Most
Northfield takes pride in its parks, but you could say the Northfield Community Center is the hub of the parks district. The center is run by a school district, the village government and the parks district to offer full sized gym, a batting cage, basketball hoops, and volleyball.

Best Way to Get Around
Northfield is a suburb located about 21 miles from downtown Chicago. Renters in Northfield can get to Chicago by car via I-94. A car is the best way to commute and to get around town.
domu appartment search
Find Northfield Apartments
Apartments for rent in Northfield
Around the Neighborhood
General
The village of Northfield is located about 19 miles north-northwest of Chicago and (mostly) west of the Edens Expressway. It boasts shops and restaurants galore, not to mention big box retailers and discount outlets in the immediate vicinity. Northfield features a number of bicycle and jogging trails and is one of the few villages in the Chicagoland area that issues licenses for keeping horses. Residents fond of outdoor recreation enjoy easy access to the Skokie Lagoons forest preserve east of the expressway, which offers boating and bridling in addition to biking and running. Northfield also takes great pride in its community center, which contains a full-size gymnasium, a drop-down batting cage, a fitness center, and programs for everything from tennis to skating to baseball to summer camp. The overwhelming majority of the residences in Northfield are single-family homes, with a small crop of townhomes and condominiums thrown in for good measure. For commuters, Metra and Amtrak stations both stop in neighboring Glenview.
Find Apartments in Nearby Neighborhoods
Apartment Buildings in Northfield