St. Ben's Apartment Living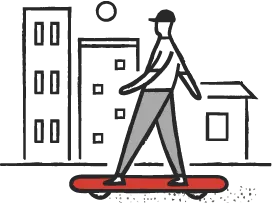 Neighborhood Vibe
It's an incredibly walkable neighborhood; it's hard to get lost in St. Ben's Chicago because of its small size. But small though it may be, it's filled with shops, restaurants, and bars. What's lovely about living in St. Ben's is that you'll become good friends with your neighbors, and visitors will marvel at how friendly everyone is. It's the type of neighborhood where you'll see your neighbors at the local restaurants and grocery stores. If you're looking for small-town charm within Chicago, St. Ben's is for you!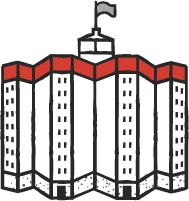 Heart of the Neighborhood
St. Ben's Chicago may be small, but it's large on good food and good times. Grace & Leavitt Tavern is that neighborhood pub you've always wanted. It's friendly and offers plenty of craft beer. Laschet's Inn is a top-rated St. Ben's restaurant offering German-American fare in an old-school setting. Get a stein of beer to complete the experience!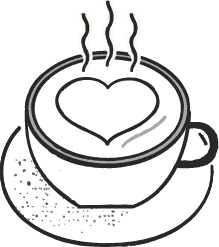 What We Love Most
There's nothing more wonderful than living in a neighborhood where you genuinely feel part of the community. St. Ben's is that place, and, what's more, it is so close to all of Chicago's famous attractions. 

Best Way to Get Around
Commuting is no problem in St. Ben's apartments. Brown Line CTA stations run through the neighborhood. You can also quickly get around by car via Irving Park Rd/Addison. Kennedy Expressway is also easily accessible in St. Ben's.
Find St. Ben's Apartments
Apartments for rent in St. Ben's
Around the Neighborhood
General
St. Ben's Chicago is a tiny, close-knit community within Chicago's larger North Center neighborhood. Apartments for rent in St. Ben's are available for rent as studio apartments, 1-, 2- and 3-bedroom floor plans.
St. Ben's apartments can be found in courtyard apartment buildings, Victorian houses, traditional two- and three-flats, and some newly constructed apartment and condo buildings. There is no shortage of pride in St. Ben's, which is apparent through the beautifully maintained side streets, meticulously kept homes and apartment buildings, and an active tight-knit community that advocates for new housing and renovations to be respectful of the original architecture.
St. Ben's is only 6-8 blocks square from Irving Park Road to Addison Street and Western Avenue to Damen Avenue; this northside neighborhood is filled with residents who want a small-town feel. It's ideal for an apartment, just moments from Wrigleyville, Southport Corridor, Roscoe Village, Boystown, Ravenswood, North Center, and Lincoln Square, and it offers cute cozy cafes and restaurants.
Named after St. Benedicts Parish, which includes a highly regarded school, it attracts many renters and homeowners alike to the neighborhood. The Alexander Graham Bell School calls St. Ben's home, which is part of the Chicago Public School system and is regarded as a top school that attracts many to St. Ben's to live in the Bell School district. Lane Tech High School is just a few blocks away from high school.
St. Ben's Chicago is lush with quiet side streets lined with trees, beautifully maintained yards, and many dogs (and pet-friendly apartments for rent). The neighborhood is purely residential, with the only retail found along Irving Park Road and some on Western Avenue and Damen Avenue. Within a short walk of St. Ben's apartments are Trader Joe's on Lincoln Avenue, Whole Foods on Belmont, Mariano's on Western Avenue, Waveland Bowl on Western Avenue, Martyr's on Lincoln Avenue, and all the restaurants, shops, and bars in Roscoe Village a few blocks south.
For public transportation, St. Ben's apartments are only a short walk to the CTA Brown Line trains, accessible from the Irving Park and Addison train stations. CTA bus routes nearby include #'s: 49, 50, 80, and 152.
Search St. Ben's Apartments by Size
Refine your search for St. Ben's apartments for rent on size and budget by searching St. Ben's studio, one-bedroom, two-bedroom, three-bedroom, & 4 bedroom apartments for rent.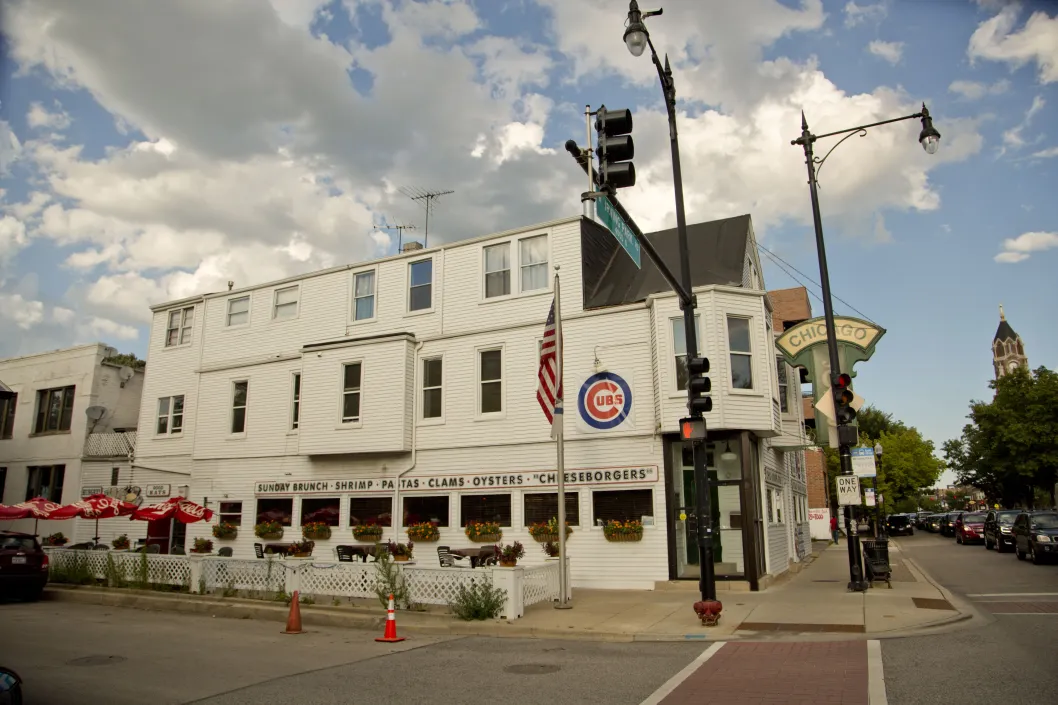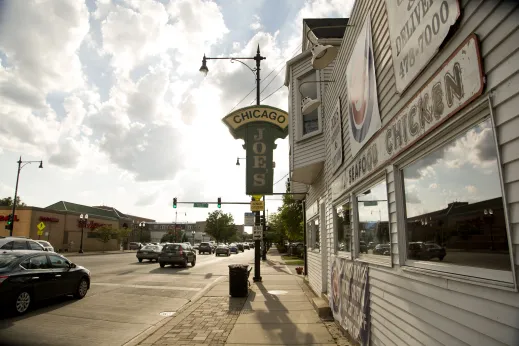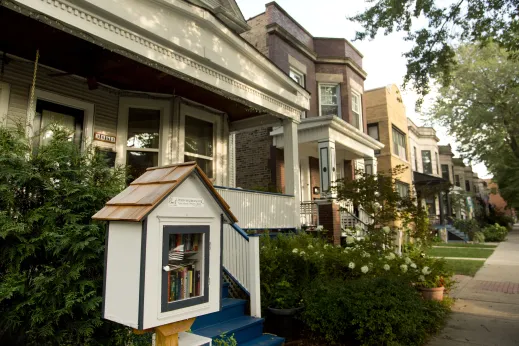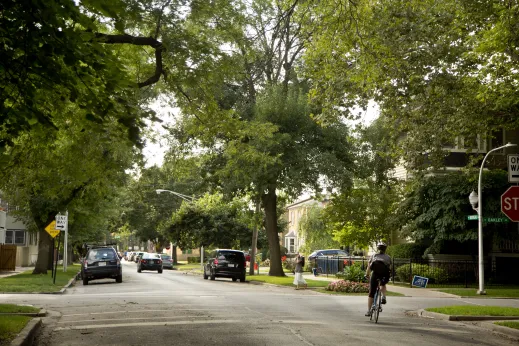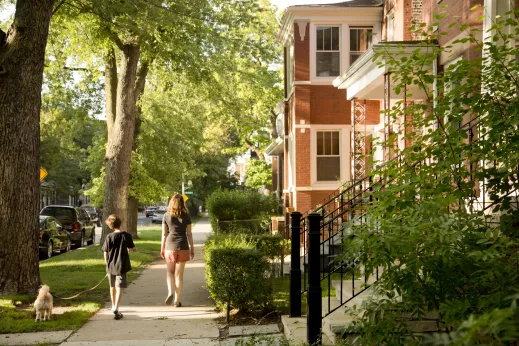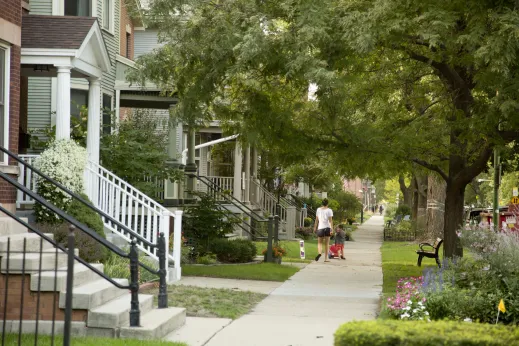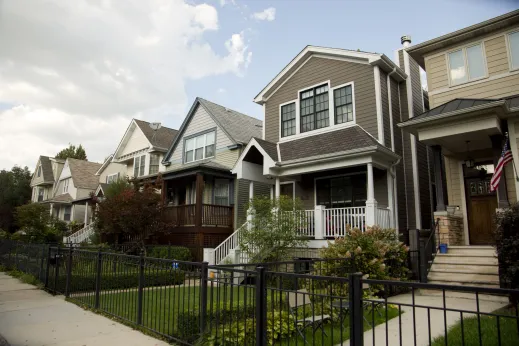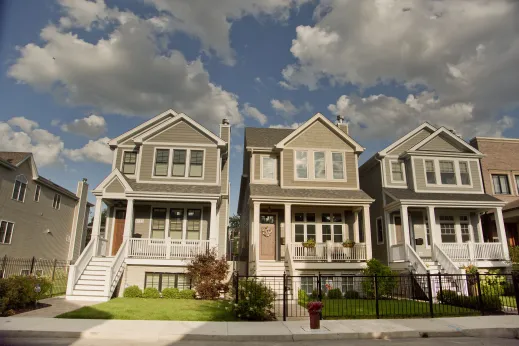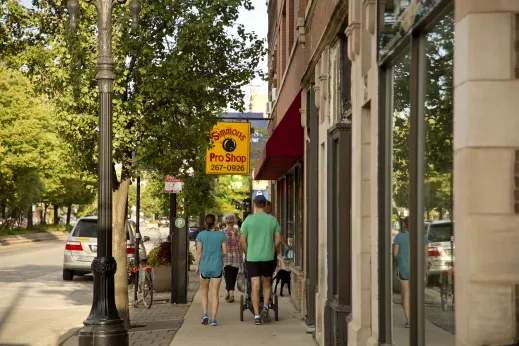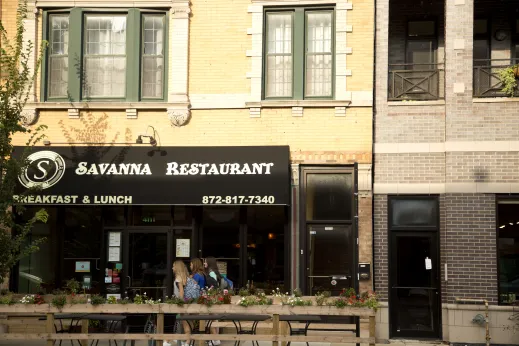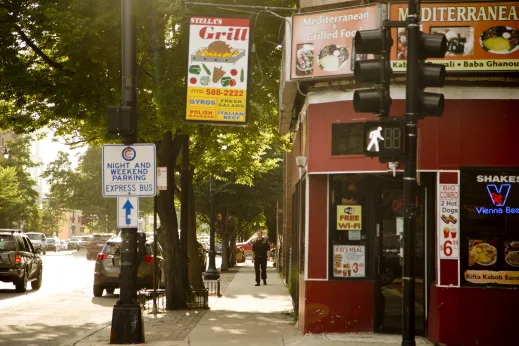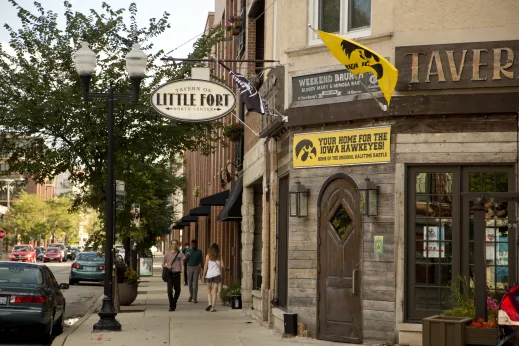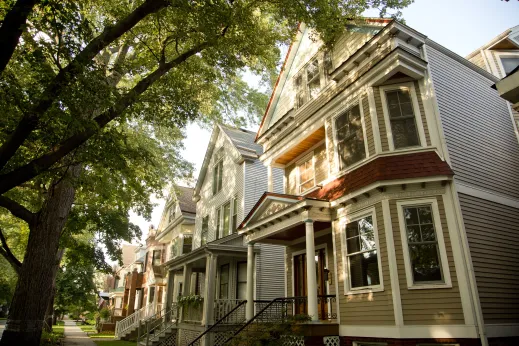 Find Apartments in Nearby Neighborhoods
Apartment Buildings in St. Ben's
New St. Ben's Chicago Apartments for Rent