Montclare Apartment Living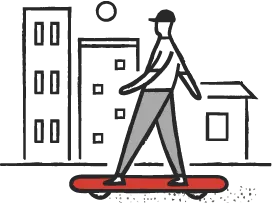 Neighborhood Vibe
Residents say Montclare, Chicago is the perfect place to raise a family but still commute to the city. The tree-lined streets, ample parks, historic homes, and proximity to golf courses make this neighborhood a place people love to call home. While it may seem quiet and low-key, there are plenty of restaurants, shops, and activities. Those who move to Montclare typically stay in the neighborhood for many years because it is safe and has a strong sense of community.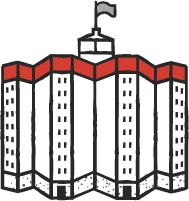 Heart of the Neighborhood
Along W Diversey Ave., you'll find plenty of restaurants and attractions. Be sure to try neighborhood mainstay Sorrento's for classic Italian-American fares, such as pizza, pasta, and wings, available for takeout and delivery. 4 Yolks on N. Harlem Ave. will quickly become your family's favorite weekend spot for breakfast. Rutherford Sayre Park is a popular family spot for playgrounds, splash pads, and weekend weightlifting!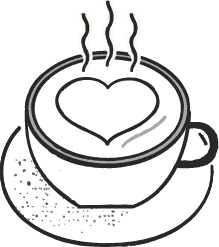 What We Love Most
People tend to find their forever home in Montclare, Chicago, which means neighbors become more like family. Montclare is the perfect place to raise a family and still be close enough to the excitement of the city!

Best Way to Get Around
Apartments in Montclare, Chicago, are close to Harlem Ave. Renters who want to take public transit can hop on the Metra MD-W to get around town. CTA Blue Line also runs through Montclare to conveniently access the city and other neighborhoods.
Find Montclare Apartments
Apartments for rent in Montclare
Around the Neighborhood
General
Just north of Oak Park is the idyllic neighborhood of Montclare, Chicago. When you're looking for the quiet residential vibe of the suburbs but still want to be close to the city, Montclare is the neighborhood for you. Montclare apartments are available in studios, 1 bedroom, 2 bedrooms, and 3 bedrooms. Renters looking for apartments in Montclare can find rentals in two- and three-flat apartment buildings, courtyard apartments, or mid-rise apartment buildings. Montclare apartments come in a variety of shapes and sizes. From subdivided houses to large, multifamily apartment buildings, there's likely something to match your needs in Montclare, Chicago.
Find Apartments in Nearby Neighborhoods
New Montclare Chicago Apartments for Rent