Ravenswood Manor Apartment Living
Neighborhood Vibe
With large, mature trees and historic buildings all around, it's no wonder residents love Ravenswood Manor. This neighborhood borders the Chicago River and is one of the only places in Chicago where your home could have a dock right on the river. This neighborhood is perfect for families, couples, and individuals who want easy access to the city. In 2008, Ravenswood Manor was added to the National Register of Historic Places.
Heart of the Neighborhood
Spend sunny days at Ravenswood Manor Park. It's perfect for kicking around a soccer ball, packing a picnic, or just an afternoon of reading on a blanket. Montrose Saloon draws locals for its friendly "bar on the corner" atmosphere. First Slice is the neighborhood cafe you'll frequent every week. Grab a quick sandwich or slice of pie and say hi to your neighbors! Brü Coffeeworks is a craft roastery where you'll find incredible coffee from around the world.
What We Love Most
There's something so special about living near the Chicago River. This friendly and cozy neighborhood has so much to offer that it is perfect for anyone looking for a place to call home!
Best Way to Get Around
CTA Brown Line runs right through the neighborhood for commuters. Just walk to the Francisco station, and you're ready to go! Apartments in Ravenswood Manor are near Montrose/Lawrence for most quick trips.
Apartments for rent in Ravenswood Manor
Around the Neighborhood
General
Rental apartments in Ravenswood Manor are in vintage two- and three-flat buildings, single-family homes, and classic courtyard apartment buildings. Ravenswood Manor apartments for rent are typically defined as being immediately west of the Chicago River's North Branch, and it's often viewed as a submarket of the Ravenswood neighborhood. 
Read more
History in Ravenswood Manor
Find Apartments in Nearby Neighborhoods
Apartment Buildings in Ravenswood Manor
4700-06 N Sacramento / 3004-06 W Leland
4700-06 N Sacramento Ave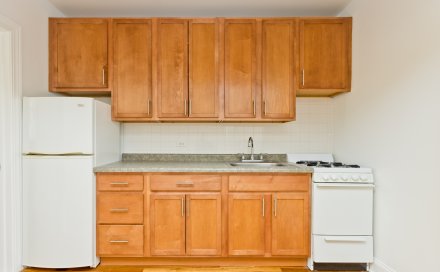 New Ravenswood Manor Chicago Apartments for Rent