Oak Park Apartment Living
Heart of the Neighborhood
Oak Park apartments put residents in an ideal location to enjoy the historic Frank Lloyd Wright Home & Studio and Oak Park Conservatory.
What We Love Most
What's the draw for people to rent apartments in Oak Park? Mainly it's the cozy neighborhoods, large and beautiful apartments for rent, thriving local businesses and access to great outdoor activities.
Best Way to Get Around
For apartments in Oak Park, the most direct path to Chicago is by car via I-290. Commuters also have the choice of the CTA Blue/Green for trips into Chicago. Oak Park is 10 miles from the city of Chicago.
Neighborhood Vibe
Single family homes dominate the streetscape, including more than a few historic homes, but this doesn't mean that Oak Park is a sleepy suburb by any means -- overflowing with parks, art galleries, cafes and large public parks, it always seems like there's something to do in Oak Park.
Apartments for rent in Oak Park
Around the Neighborhood
General
Oak Park apartments put renters in a thriving, diverse, and charming village located immediately west of the City of Chicago, hence there is no shortage of people who desire Oak Park apartments in this Chicago suburb. There are plenty of choices of Oak Park apartments for rent from studio apartments to 1 bedroom to enormous vintage houses for rent. People who are new to the city often ask, "Is Oak Park Chicago?" Meaning, is it another neighborhood of the city or is it a city unto itself? Bounded by Harlem Avenue, Roosevelt Road, Austin Boulevard, and North Avenue, Oak Park is a distinct and separate community from Chicago. But getting into Chicago is an absolute cinch for commuters, with a number of Blue and Green line 'L' stations, a Metra stop that has service to Chicago and the western suburbs, and easy access from the Eisenhower Expressway. Oak Park is also legendary for bicycling. Oak Park apartments are likely nearer to more bicycle-friendly streets than average towns, and the village sits along the path of both the Grand Illinois Trail and the Illinois Prairie Path (two famously long and scenic and bicycle routes). There's also ample CTA bus coverage, and car sharing options as well.
Apartments for rent in Oak Park range in size from studio to 4 bedrooms with a wide range of monthly rent prices.  The majority of apartments that come available are studio, 1 bedroom and 2 bedroom floor plans.  There are good choices for 3 bedroom rentals, however 4 bedroom apartments are quite scarce and usually only available as single family homes for rent. 
Oak Park was the home of famed architect Frank Lloyd Wright, and an ample collection of Wright's prairie-style single-family homes remains in the neighborhood, surrounded by endless streets replete with beautiful residences and front yards — certainly nothing like you'll find in the heart of Chicago. Another famed resident is Ernest Hemingway, who was born and raised in Oak Park, IL.
The village contains 13 parks, a conservatory, two outdoor pools, a gymnastics center, and an ice rink, as well as a multitude of shops and restaurants – everything from big box retailers, supermarkets, and national franchise restaurants to boutiques, gourmet specialty stores, and homey restaurants. The school system is excellent, and there are hundreds of multifamily apartment buildings; the demographics here continue to change as the general population gets younger with each passing census.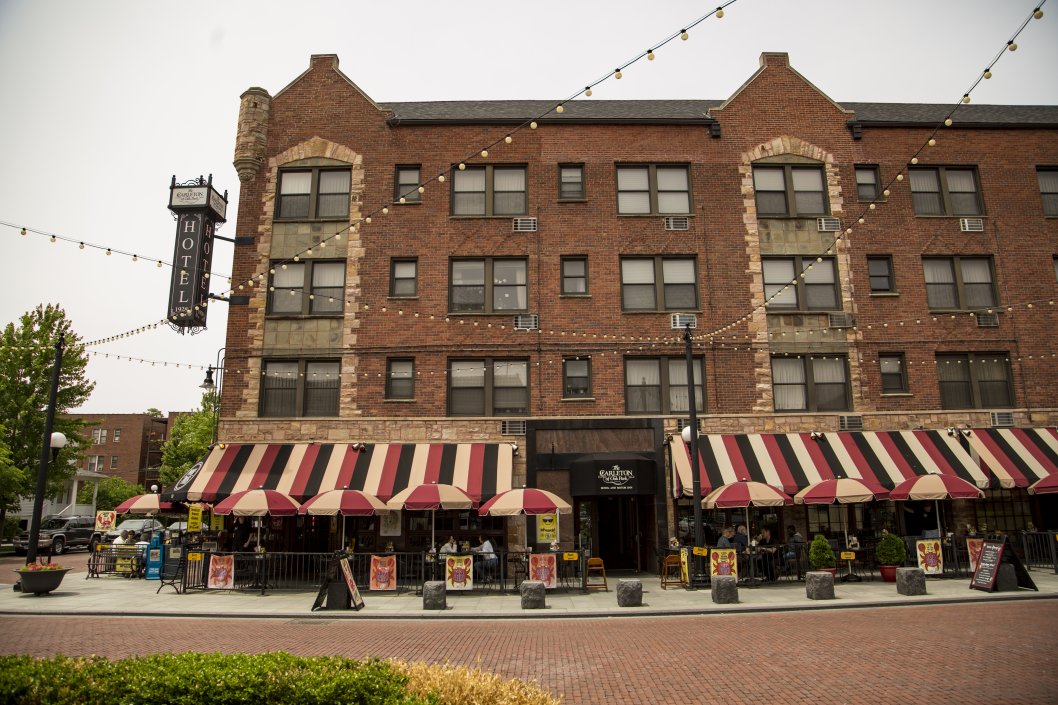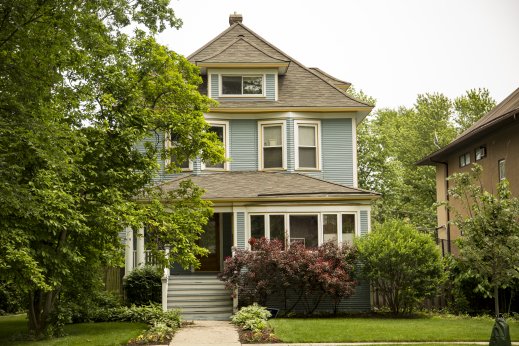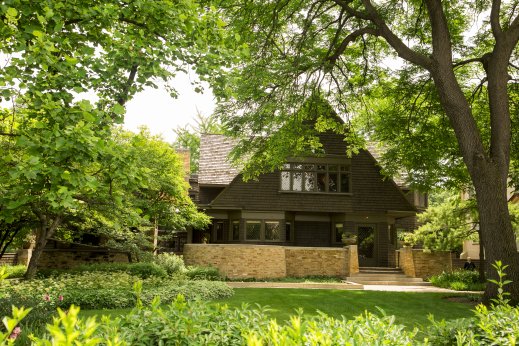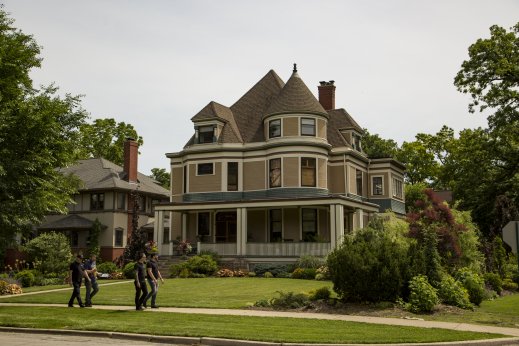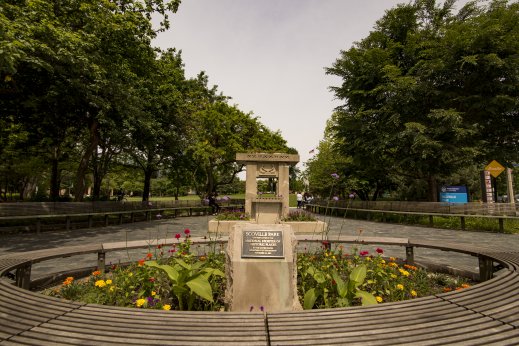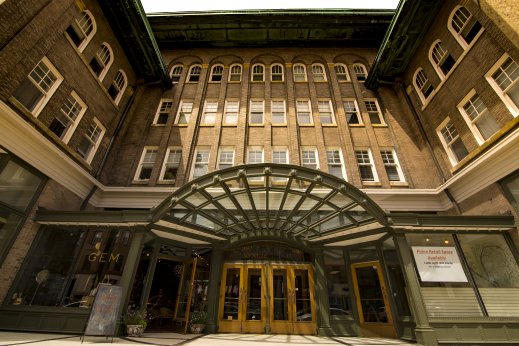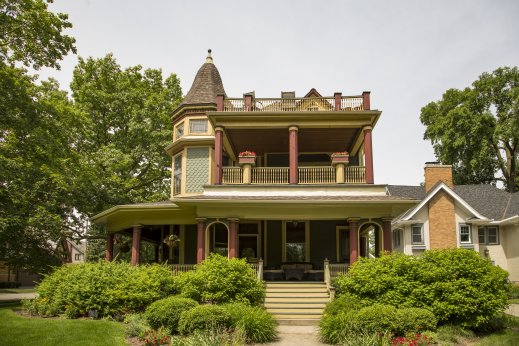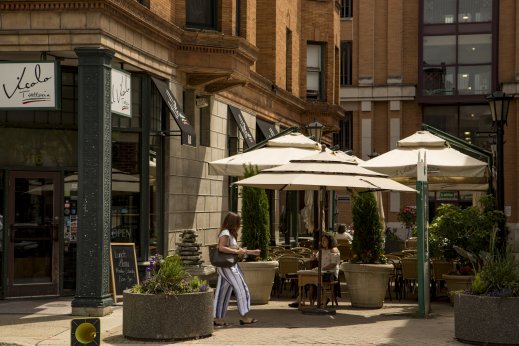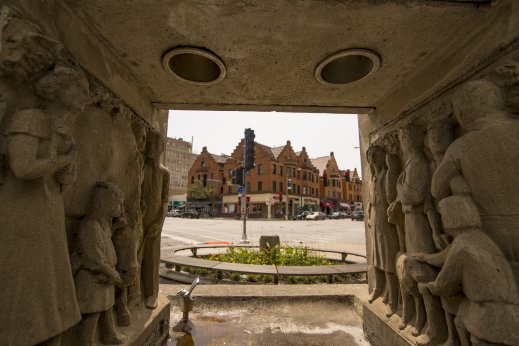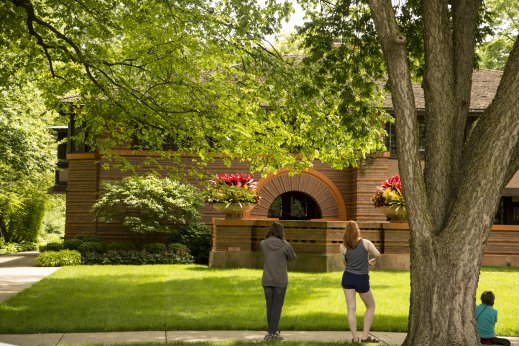 Find Apartments in Nearby Neighborhoods
Apartment Buildings in Oak Park
New Oak Park Chicago Apartments for Rent